Better health through better philanthropy
GIH Connect
Connect with GIH to learn, collaborate, and grow through education, networking, and leadership opportunities.
Sign Up
Sign up for the GIH Bulletin to stay on top of news from the field.
Funding Partner Portal Login
Login to access exclusive Funding Partner resources from GIH.
Meet the Expert: Ray Baxter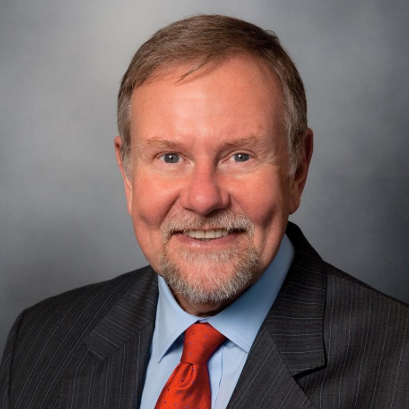 Areas of Expertise
Grantmaking: Strategic Planning, Community Needs Assessment, Community Engagement, Program Planning and Development, Community Partnerships, Evaluation
Operations: Foundation Startups, Conversion Issues and Legacy Obligations, Staff Recruitment and Development, Communications
Governance: Board Recruitment, Board Development and Relations, Succession Planning, Community Advisory Committees
Issue Areas: Access, Equity, Health Reform, Healthy Eating and Active Living, Integrative Health, Population Health, Public Policy and Advocacy Strategies, Quality
About Ray
Dr. Raymond J. Baxter is a global voice for public health and health care reform. His career spans 40 years of developing, managing, and evaluating large-scale public health, hospital, long-term care, and mental health systems. For the past 15 years, Dr. Baxter was Kaiser Permanente's Senior Vice President for Community Benefit, Research and Health Policy. As a member of Kaiser's National Executive Team, Dr. Baxter built the largest community benefit program in the United States, which received national and global acclaim for its scale and impact. Dr. Baxter organized investments in community health of over $2 billion annually, including direct services for over 1 million low-income people a year. He led Kaiser Permanente's signature national health improvement partnerships, including the Weight of the Nation, EveryBody Walk!, the Convergence Partnership, and the Partnership for a Healthier America, each of which entailed forging strong collaborations with other grantmakers. He established Kaiser Permanente's Center for Effectiveness and Safety Research and its national genomics research bank, served as President of Kaiser Permanente International, and chaired Kaiser Permanente's field-leading environmental stewardship work.
Previously, he headed the San Francisco Department of Public Health and the New York City Health and Hospitals Corporation. Dr. Baxter also led The Lewin Group, a noted health policy firm, where he built a practice advising and evaluating the impact of major public and private health funders.
In 2001, the University of California at Berkeley's School of Public Health honored him as a Public Health Hero for his service in the AIDS epidemic in San Francisco. In 2006, he received the CDC Foundation Hero Award for addressing the health consequences of Hurricane Katrina in the Gulf Coast. In 2016, the San Francisco Business Times awarded Dr. Baxter its first Legacy Award for Corporate Philanthropy.
He currently serves on the Advisory Board of the UC Berkeley School of Public Health and the Boards of the CDC Foundation and the Blue Shield of California Foundation. He recently completed terms on the Global Agenda Council on Health of the World Economic Forum, and the Institute of Medicine's Roundtable on Population Health Improvement, and previously served on the board of Grantmakers In Health.
Dr. Baxter holds a doctorate from the Woodrow Wilson School of Public and International Affairs at Princeton University.