Better health through better philanthropy
GIH Connect
Connect with GIH to learn, collaborate, and grow through education, networking, and leadership opportunities.
Sign Up
Sign up for the GIH Bulletin to stay on top of news from the field.
Funding Partner Portal Login
Login to access exclusive Funding Partner resources from GIH.
Meet the Expert: Gene Cochrane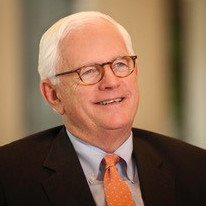 Areas of Expertise
Grantmaking: Strategic Planning, Program Planning and Development, Award Processes, Grants Management, Community Partnerships, Evaluation
Operations: Staff Recruitment and Development, Communications, Finance
Governance: Bylaws and Policies, Board Recruitment, Board Development and Relations, Succession Planning
Issue Areas: Access, Aging, Oral Health, Quality
About Gene
For thirty-six years, Gene Cochrane was a staff member of The Duke Endowment, a private philanthropic foundation in Charlotte, North Carolina, which provides support to childcare organizations, hospitals and related health-care organizations, and higher education institutions in North Carolina and South Carolina; and to rural United Methodist churches in North Carolina. From 1972 to 1980, Gene was a Hospital Administrator at Charlotte's major medical center. Gene then joined the Endowment as a Program Officer in health care and served as Director of the health care area from 1991 to 2005. He was elected President of the Endowment in 2005, a position in which he served until his retirement in 2017. Current assets of The Duke Endowment are $3.3 billion, with an annual grants program of $150 million.