Better health through better philanthropy
GIH Board of Directors
GIH's board of directors includes executives and other senior staff of foundations and corporate giving programs working at the local, regional, and national level. 
Officers

Chair
Ned Calonge is President and CEO of The Colorado Trust, a health foundation dedicated to ending inequalities that affect racial, ethnic, low-income, and other vulnerable populations. Prior to joining the trust, he served as Chief Medical Officer of the Colorado Department of Public Health and Environment. Dr. Calonge also served as Chief of the Department of Preventive Medicine for the Colorado Permanente Medical Group and was a family physician for 10 years. Dr. Calonge's current academic appointments include Associate Professor of Family Medicine, Department of Family Medicine, University of Colorado Denver School of Medicine; and Associate Professor of Epidemiology, UCD Colorado School of Public Health. He is past Chair of the United States Preventive Services Task Force and a member of the Centers for Disease Control and Prevention's (CDC) Task Force on Community Preventive Services. He earned a bachelor of arts degree in chemistry from The Colorado College, a master of public health degree from the University of Washington and a medical doctorate degree from the University of Colorado. He has been board-certified in both family medicine and preventive medicine, and was elected to the IOM in 2011.

Vice Chair
Michelle A. Larkin, Associate Executive Vice President, directs all program and administrative activities of the Robert Wood Johnson Foundation's program portfolios. Previously, she directed the foundation's public health team to improve federal, state, and local public health systems; build the evidence for effective public health practice and policy; and advocate for the use of law and policy to improve health by co-leading the foundation's efforts to build the public health law field. Before joining the foundation, Ms. Larkin worked as an oncology nurse at the University of Maryland Medical System. She worked at the Centers for Disease Control and Prevention (CDC) Office on Smoking and Health as a Presidential Management Fellow, and as a legislative fellow for the U.S. Senate Labor and Human Resources Committee. Upon completion of her fellowship, she served as a health policy analyst at the Office on Smoking and Health, CDC, in Washington, DC. Ms. Larkin received a law degree from Seton Hall University School of Law, a master's degree in nursing/health policy from the University of Maryland, and a bachelor of science in nursing degree from the University of Pennsylvania.

Treasurer
Elena Marks is President and Chief Executive Officer of the Episcopal Health Foundation, which works to improve the health and well-being of the 10 million people in the Episcopal Diocese of Texas. Ms. Marks previously served as the Director of Health and Environmental Policy for the City of Houston. Prior to joining the mayor's staff, Ms. Marks practiced trial and appellate law with major law firms; started and directed a successful legal placement firm; and developed strategic, long-range, and operating plans for service lines and system centers at a major health system. Ms. Marks holds a bachelor's degree from Emory University, a law degree from the University of Texas School of Law, and a master's in public health from the University of Texas School of Public Health.


Secretary
Patricia Baker, was named President and CEO of the Connecticut Health Foundation in 2002 after serving as Executive Director since the foundation was established in 1999. Prior to joining the foundation, Ms. Baker served as National Program Director for the March of Dimes Birth Defects Foundation and as Director of Connecticut Government Programs at Oxford Health Plans. A long-time women's health advocate, Ms. Baker also served as Executive Director of Planned Parenthood of Connecticut, Associate Executive Director of Planned Parenthood of Wisconsin, and Executive Director of The Women's Center in southeastern Wisconsin. She is a member of the National Academies of Sciences, Engineering and Medicine Roundtable on the Promotion of Health Equity; vice chair of the governor's Health Care Cabinet; chair of the State Health Improvement Plan advisory council; and serves on several other advisory committees. She has a master's degree from the University of Wisconsin in urban and regional planning.

Member-at-Large
Patricia Mathews is President and CEO of the Northern Virginia Health Foundation, which is dedicated to improving the health and health care of residents of Northern Virginia, with a particular emphasis on the health needs of the uninsured. Prior to joining the foundation, Ms. Mathews served as Executive Director, Community Relations at Kaiser Permanente-Mid-Atlantic States. During her career, Ms. Mathews has held a variety of senior-level positions, including Vice President for Programs, National AIDS Fund; President, National Bank of Washington Foundation; and Editorial Writer, The Washington Post. Active in the community for many years, Ms. Mathews is the past chair of Washington Regional Association of Grantmakers, where she is also a member of the Healthy Communities Working Group. Ms. Mathews is a member of the Women's Advisory Group of the Girl Scout Council of the Nation's Capital and a member of the Board of DC Appleseed. She is also a member of the Virginia Consortium of Health Philanthropy and is a graduate of Leadership Greater Washington. Ms. Mathews received a bachelor of arts degree from George Washington University and completed two years of the master's program in urban planning at Howard University. She is also a graduate of the Advanced Leadership Program at the Kenan-Flagler School of Business at University of North Carolina, Chapel Hill.


President and CEO
Faith Mitchell is President and CEO of Grantmakers In Health (GIH). Previously she served as Vice President for Program and Strategy at the organization. Before joining GIH, Dr. Mitchell was Senior Program Officer at the Institute of Medicine (IOM) where she was responsible for the health disparities portfolio. Dr. Mitchell spent 12 years at the National Academies, both at the IOM and as a Center Director in the Division of Social and Behavioral Sciences and Education. She has also held leadership positions at the U.S. Department of State, The San Francisco Foundation, and The William and Flora Hewlett Foundation. Throughout her career, Dr. Mitchell has worked on the application of social science to domestic and international public policy, and health policy and programs. She has written numerous blog posts on health-related topics; coauthored the article "Philanthropy and Disparities: Progress, Challenges, and Unfinished Business"; and coedited several reports, including Examining the Health Disparities Research Plan of the National Institutes of Health: Unfinished Business; Multiple Origins, Uncertain Destinies: Hispanics and the American Future; Hispanics and the Future of America; Terrorism: Perspectives from the Behavioral and Social Sciences; Discouraging Terrorism: Some Implications of 9/11; America Becoming: Racial Trends and Their Consequences; Governance and Opportunity in Metropolitan America; and Premature Death in the New Independent States. Dr. Mitchell holds a doctorate in medical anthropology from the University of California, Berkeley.
Board Members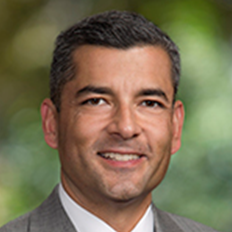 Gil Alvarado serves as Senior Vice President of Finance and Administration and CFO for Sierra Health Foundation and The Center. In this role, he is responsible for strategic business planning and management of all foundation administrative activities, investments and finances, and provides leadership to ensure compliance with state and federal fiscal and regulatory policy. His responsibilities also include design and oversight of the community investment strategy for the foundation and The Center.
Before joining Sierra Health Foundation in 2006, Mr. Alvarado served as Chief Financial and Information Officer for the Paso del Norte Health Foundation in El Paso, Texas. He currently serves on several national and regional boards, and has been involved in leadership roles within regional nonprofit communities. Mr. Alvarado earned a Bachelor of Business Administration in Accounting from Texas A&M University and a Master of Science in Information Technology from the University of Phoenix. He is currently licensed as a CPA.

Antony Chiang is President of Empire Health Foundation (EHF), which works to improve the health of communities in Eastern Washington. EHF is the largest private foundation in the region, giving Mr. Chiang the unique opportunity to build a philanthropic organization from the ground up, design and implement a strategic vision for impact, and establish the foundation as a catalyst and convener. Prior to working at EHF, Mr. Chiang was an executive at a leading philanthropic service provider and served as chief executive of several social enterprise start-ups. Mr. Chiang is a member of Robert Wood Johnson Foundation's Roadmaps/Culture of Health Prize National Advisory Group, and serves on several statewide leadership boards, including the Governor's Opportunity Scholarship Board. He earned his bachelor's in electrical engineering/computer science from University of California, Berkeley and his law degree from Stanford Law School.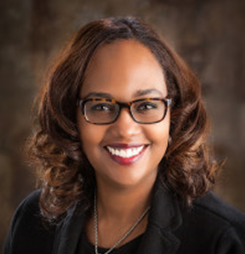 Andrea Cole is Executive Director and CEO of the Ethel and James Flinn Foundation, which is committed to improving the quality, scope, and delivery of mental health services in Michigan. Prior to joining the foundation, she was Chief Financial Officer and Treasurer of the Skillman Foundation in Detroit, Michigan. Ms. Cole serves on the Wayne State School of Medicine Board of Visitors. She served on the Council of Michigan Foundations (CMF) Board from 2008 until 2014 and was appointed Treasurer in 2012.  Andrea is former Co-Chair of the Michigan Forum for African American Philanthropy (MFAAP), a CMF affinity group whose mission is to develop a pipeline of diverse leaders in philanthropy.  She earned a bachelor's in finance and a master's in business administration from Wayne State University.

Patricia Mae Doykos is Director of the Bristol-Myers Squibb Foundation whose mission is to promote health equity and improve the health outcomes of populations disproportionately affected by serious diseases and conditions. Ms. Doykos works on health strategy and evaluation for the foundation overall and currently leads two national grant programs, Specialty Care for Vulnerable Populations® and Together on Diabetes®: Communities Uniting to Meet America's Diabetes Challenge. She has also developed and led U.S. and international grant making and public-private partnership programs for women's health, cancer, serious mental illness, and global HIV/AIDS. In addition to Grantmakers In Health, she serves on the board of the Health Working Group of the Social Impact Exchange, the Steering Committee of PolicyLink's Institute for Health Equity, and chairs the Board of the new Center for Health Equity at Dartmouth-Geisel Medical School.
Laura Gerald is President of the Kate B. Reynolds Charitable Trust, which works to improve the health and quality of life of residents in Forsyth County and around the state of North Carolina. Prior to joining the trust, she was Market Medical Director and Managing Director of Clinical Transformation at Evolent Health, and State Health Director and Director of the Division of Public Health at the North Carolina Department of Health and Human Services. Dr. Gerald holds a medical degree from Johns Hopkins University School of Medicine, a master of public health from Harvard University School of Public Health, and a bachelor of science in biology from Harvard and Radcliffe Colleges. She completed clinical training at Johns Hopkins and holds a board certification in pediatrics.

Garth Graham is President of the Aetna Foundation, responsible for its philanthropic work, including grantmaking strategies to improve the health of people from underserved communities and increase their access to high-quality health care. Dr. Graham also serves as Associate Professor of Medicine at the University of Connecticut School of Medicine. Prior to joining the foundation, he was Assistant Dean for Health Policy and Chief of Health Services Research at the University of Florida School of Medicine. Previously he served as Deputy Assistant Secretary in the U.S. Department of Health and Human Services, where he also led the Office of Minority Health. He has served on the faculty of the University of Florida School of Medicine and Harvard Medical School, and on numerous boards, including the Institute of Medicine Board on Population Health, World Health Organization Scientific Group on Equity Analysis and Research, and Physicians for Human Rights. Dr. Graham holds a medical degree from Yale School of Medicine, a master of public health from Yale School of Public Health, and a bachelor of science in biology from Florida International University. He completed clinical training at Massachusetts General Hospital and Johns Hopkins and holds board certifications in internal medicine, cardiology, and interventional cardiology.

Laura Landy is President and CEO of The Rippel Foundation, which seeks to uncover and advance new and fundamentally different and better ways to improve health and well-being; ensure quality care; lower health care costs; and increase equity, engagement, and productivity. Prior to joining the foundation, she served as President of Applied Concepts, a consulting firm she established in 1983, which helped address changing dynamics in health, higher education, finance, social services, and culture. Her health-related activities include work with Pfizer, The State of New Jersey, AT&T, and various urban health systems. She has been a member of the adjunct faculty of Columbia University, Carnegie Mellon, the New School, and Fairleigh Dickinson. Laura received her undergraduate degree from Washington University in St. Louis. She received her master's in business administration from New York University, and is a Fellow of the New York Academy of Medicine.
Scott Moyer has been working in the health field in various capacities since 1990. His interest in health began after enrolling in the student sexual health advocate program as an undergraduate at Rutgers University. After graduating, he worked as a health educator with Planned Parenthood in Mercer County, New Jersey. For five years he served as Project Coordinator for the Mercer County HIV Care Consortium in Trenton, New Jersey. In this role, he managed a federally funded Ryan White Title II program that included identifying community needs, coordinating programs, and managing the grant program. He joined the staff of The Jacob and Valeria Langeloth Foundation in 2000, and for five years he served as a Program Officer where he developed new programmatic initiatives, created processes for grant applications/reporting, and served as the primary contact for applicants and grantees. In 2006 he was promoted to President. In this role, he oversees the $4-million grant program, manages operations, supervises staff, and works with the board to identify new grantmaking opportunities. He graduated from Rutgers University with a bachelor's degree in English literature. He holds a master's degree in public health from the University of Medicine and Dentistry, Robert Wood Johnson Medical School.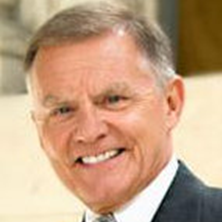 Gary Nelson is President of the Healthcare Georgia Foundation, which works to advance the health of all Georgians and to expand access to affordable, quality health care for underserved individuals and communities. Prior to joining the foundation, he served as Program Director at The California Wellness Foundation, with responsibilities for the foundation's leadership on issues of evaluation, population health, and healthy aging, and was employed at the National Centers for Disease Control and Prevention where he managed several nationally significant evaluation projects and served as an Associate Director for Evaluation, Division of Cancer Prevention and Control. Dr. Nelson received his doctorate in health science from the University of Utah. He also holds a master's in health education from Central Michigan University and a bachelor's in education from Kansas State University.

Elizabeth Ripley serves as CEO of the Mat-Su Health Foundation, which shares ownership and governance in Mat-Su Regional Medical Center. Prior to this, she held numerous positions in the hospital industry that included volunteer management, marketing, hospital foundation development, and hospital administration. Ms. Ripley volunteers on a number of advisory boards for corporate philanthropy efforts, has served in leadership positions for the local United Way and chamber of commerce, and has been appointed to Mat-Su Borough boards and task forces related to health issues and economic development. Her favorite efforts come through coalition building at the community and state levels to affect a healthier community and state. Ms. Ripley has a bachelor's degree from Western Maryland College and a master's degree from Yale University.

David Rousseau is Vice President and Executive Director of Health Policy Media and Technology at the Henry J. Kaiser Family Foundation, which is dedicated to filling the need for trusted information on national health issues. He oversees the foundation's health policy media programs, including Kaiser Health News and all journalism programs, and directs the foundation's technology and online activities. Previously, Mr. Rousseau was director of the foundation's statehealthfacts.org project and was an associate director of the Kaiser Commission on Medicaid and the Uninsured. He currently serves as the Chair of the Media Impact Funders Board and advises Crisis Text Line on data ethics issues. Mr. Rousseau has been a member of the adjunct faculty of the George Washington University School of Public Health as a lecturer in the department of health policy, and has served on numerous task forces and advisory groups for the Centers for Medicare and Medicaid Services, the National Academy of Sciences, and the City of New Orleans (David's hometown). His work has appeared in journals including Health Affairs and the Journal of the American Medical Association, where he created and edits the monthly "Visualizing Health Policy" series in partnership with the Journal. He has spoken on health policy and journalism topics at a wide range of conferences and events. Prior to joining the Foundation, Mr. Rousseau worked as a consultant at The Lewin Group. Mr. Rousseau received his master's in public health from Yale University's School of Medicine, and his bachelor of arts in political science from Yale College.

Brenda Sharpe joined the REACH Healthcare Foundation as President and CEO in 2004. As the foundation's first CEO, she worked closely with the founding board of directors to define REACH's grantmaking priorities and processes, and establish an effective governance structure for the organization. Prior to joining REACH, Ms. Sharpe worked in the nonprofit service sector for nearly 15 years, including 10 years as President and CEO of Sunflower House, a child advocacy and abuse prevention center in Kansas. She serves as a trustee of MOSAIC Life Care, a nonprofit health care system serving Northwest Missouri and the Kansas City region. Additionally, Sharpe is a member of the Healthy KC Commission, a regional collaboration of the Greater Kansas City Chamber of Commerce and Blue Cross Blue Shield of Kansas City, focused on improving health throughout the metro area. She also serves on the Chamber's Public Policy Council. Ms. Sharpe has served on the Kansas Insurance Commissioner's Health Insurance Exchange Steering Committee and the state's Healthy Kansans 2020 Steering Committee. In 2007 she was named "Nonprofit Professional of the Year" by the Greater Kansas City Council on Philanthropy. A native of rural Western Kansas, Ms. Sharpe received her bachelor's degree in human development and family studies and her master's degree in student counseling and personnel services at Kansas State University.
Brenda Solórzano is CEO of the Headwaters Foundation, which works side-by-side with Western Montanans to improve the health of communities. Prior to joining the foundation, she was the Chief Program Director of the Blue Shield of California Foundation and a Program Officer at The California Endowment. Ms. Solórzano holds a juris doctorate from Whittier Law School and a bachelor's in history from the University of San Francisco.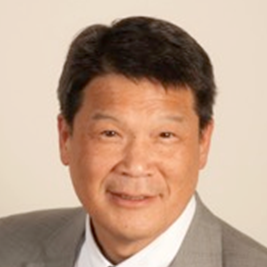 Winston Wong is the Medical Director of Community Benefit and Director of Disparities Improvement and Quality Initiatives at Kaiser Permanente, which is committed to improving the health of communities by ensuring health access, improving community conditions for health and equity, and advancing the future of community health through innovation. Prior to joining Kaiser Permanente, Dr. Wong served as an officer of the Commissioned Corp of the U.S. Public Health Service. Dr. Wong received his medical degree from the University of California, San Francisco and is board certified by the American Academy of Family Practice. He earned a master's in health and medical science as well as a bachelor's in ethnic studies from the University of California, Berkeley.
GIH Connect
Connect with GIH to learn, collaborate, and grow through education, networking, and leadership opportunities.
Sign Up
Sign up for the GIH Bulletin to stay on top of news from the field.
Funding Partner Portal Login
Login to access exclusive Funding Partner resources from GIH.