Better health through better philanthropy
2016 Annual Conference: Tech Café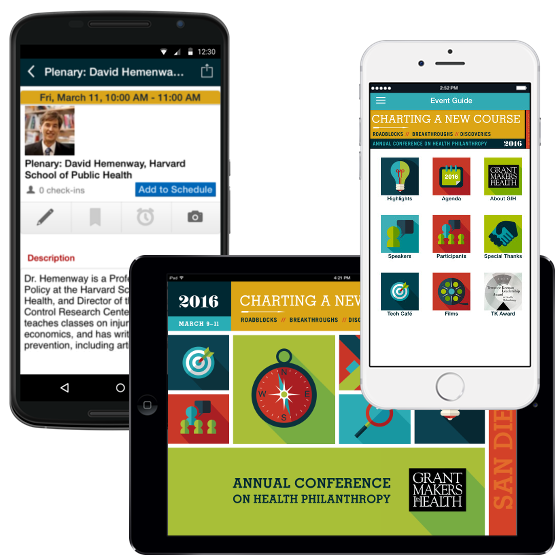 A detailed agenda, session locations, speaker profiles, and additional materials can be found within the mobile app or app website.
The Tech Café provides opportunities for health grantmakers to learn about emerging technology, see practical and real-time applications, and get tips on everything from creating a Twitter handle to creating a paperless work environment. Twenty-minute "how to" sessions on social media, technology applications, and emerging technologies will be offered during conference breaks. A resource team of social media experts will be available throughout the conference to answer questions regarding social media and productivity apps. A charging station will also be available to energize your mobile devices. 
GIH Connect
Connect with GIH to learn, collaborate, and grow through education, networking, and leadership opportunities.
Sign Up
Sign up for the GIH Bulletin to stay on top of news from the field.
Funding Partner Portal Login
Login to access exclusive Funding Partner resources from GIH.