Better health through better philanthropy
2017 Annual Conference: Film Matinees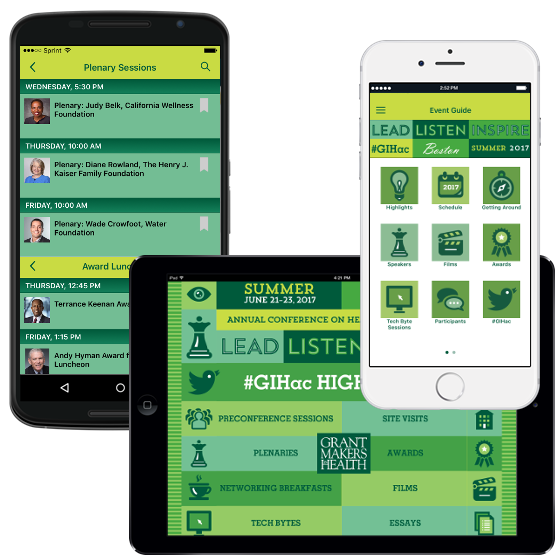 Speakers, session locations, details, and additional materials can be found within the GIH App and mobile website.
WEDNESDAY, JUNE 21, 1:30 – 3:30 P.M.
Newtown
Session Designers: The Henry J. Kaiser Family Foundation and Media Impact Funders
They Call Us Monsters
Session Designers: The California Wellness Foundation and Sierra Health Foundation 
Zero Weeks
Session Designer: Ford Foundation
GIH Connect
Connect with GIH to learn, collaborate, and grow through education, networking, and leadership opportunities.
Sign Up
Sign up for the GIH Bulletin to stay on top of news from the field.
Funding Partner Portal Login
Login to access exclusive Funding Partner resources from GIH.