Better health through better philanthropy
2017 Annual Conference: Tech Bytes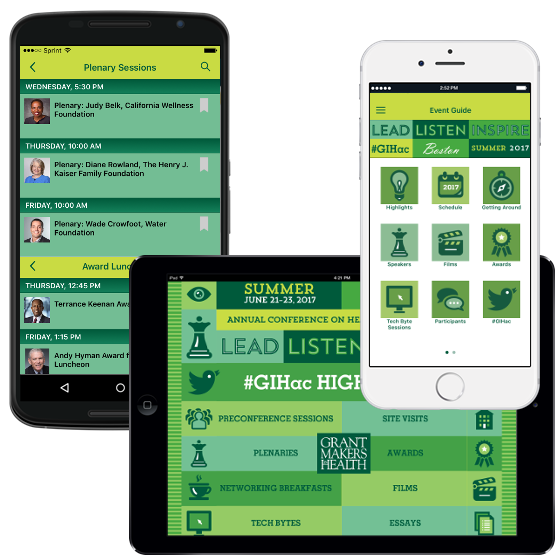 Speakers, session locations, details, and additional materials can be found within the GIH App and mobile website.
THURSDAY, JUNE 22, 8:30 – 9:00 A.M.
Starting with Day 001: One Stop for Alcohol Recovery
Session Designer: Rasmuson Foundation
THURSDAY, JUNE 22, 11:30 A.M. – 12:00 P.M.
What Works for Health: Evidence-Informed Policies and Programs to Inspire Local Health Improvement
Session Designer: Robert Wood Johnson Foundation
THURSDAY, JUNE 22, 4:00 – 4:30 P.M.
Achieving Racial Equity through Philanthropy: Using Data, Research, and Power-Building for Effective Grantmaking
Session Designers: The California Wellness Foundation and Advancement Project California
FRIDAY, JUNE 23, 8:30 – 9:00 A.M.
New Online Resource for Accessing Community Benefit Information
Session Designer: Robert Wood Johnson Foundation