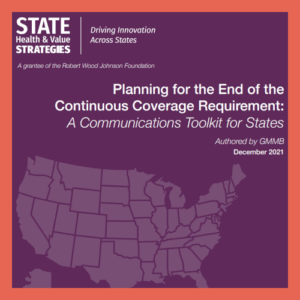 The end of the Medicaid continuous coverage requirement presents states with tremendous opportunities to keep individuals enrolled in health coverage. This toolkit provides a communications planning guide and template communications resources designed to support state Medicaid agencies as they prepare for the upcoming end of the continuous coverage requirement.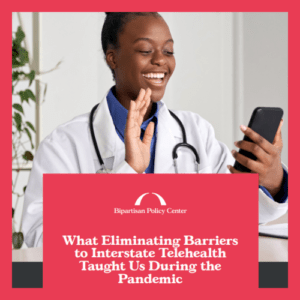 Early in the COVID-19 pandemic, nearly all states and the federal government approved unprecedented flexibilities that significantly aided the response to the crisis by expanding telehealth, bolstering care in underserved areas, increasing access to mental health services, and importantly, providing some relief for overstressed hospitals and health systems losing health care workers. Now, as temporary waivers in most states are expiring, this publication describes opportunities to apply lessons learned to bring long-term benefits to the health care system.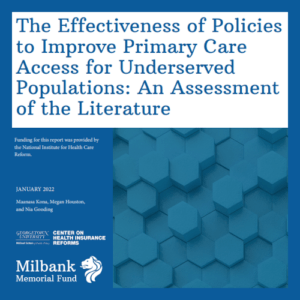 This report reviews the research literature to assess the evidence supporting whether policy initiatives targeting primary care access in each of these five dimensions have been effective in reducing health care disparities. The policy initiatives considered vary widely in terms of the decisionmakers best suited to implement them and therefore require multi-sector collaborative solutions to improve access to primary care in underserved areas.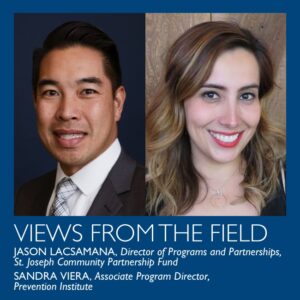 For organizations like the St. Joseph Community Partnership Fund (the Fund) and Prevention Institute (PI), GIH conferences have served as a critical space to bring together advocates across sectors and spark new ideas to address complex health issues. Inspired by a PI-led session on upstream prevention and health equity at GIH's March 2016 annual conference, the Fund noted the promising landscape for a grantmaking initiative that could focus on root causes of poor health and dismantling systems of inequity, and a partnership was born.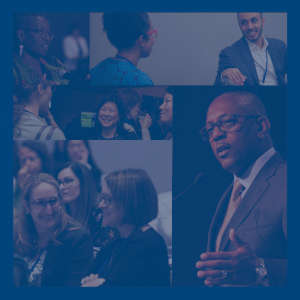 As our population ages, and the need for long-term care services grows, issues surrounding the quality of care, as well as the quality of life, will become increasingly important. Based on a recent GIH Issue Dialogue, this Issue Focus explores ways in which grantmakers can partner with policymakers, health care professionals, advocacy groups, and patients and their families to improve the quality of long-term care.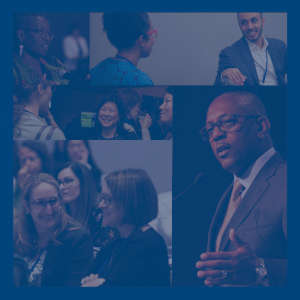 This GIH Issue Focus examines the underlying principles of healthy communities.