No scheduled events at the current time, please check back soon!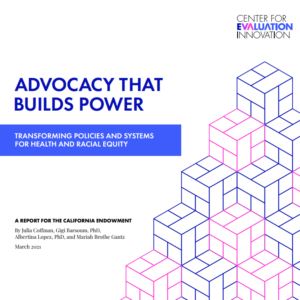 The California Endowment supported the Center for Evaluation Innovation and Gigi Barsoum to examine what it takes for advocacy to build power through an evaluation of advocacy efforts that were part of the 10-year Building Healthy Communities initiative.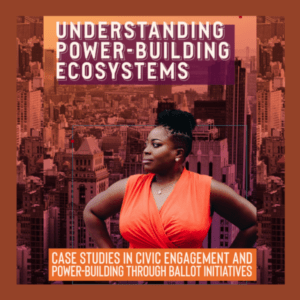 This study offers analysis of the conditions and strategies that enhance or stymie power-building in relation to three ballot initiative issues, each of which has the potential to improve community health outcomes: Affordable Housing, Medicaid Expansion, Criminal Justice Reform.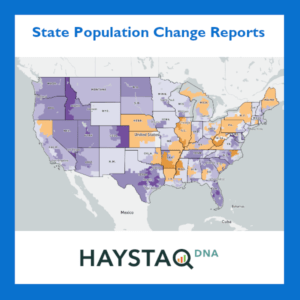 HaystaqDNA has created state reports, available through the Redistricting Data Hub, containing visualizations detailing the changes in total population and population by race and ethnicity for congressional districts, state senate districts, and state house/assembly districts.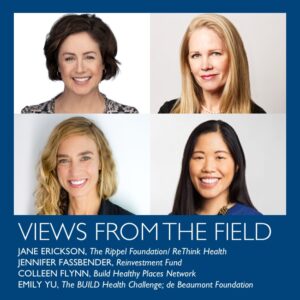 We are experiencing a watershed moment for philanthropy-funded social change efforts in the United States. The partnerships, knowledge, and resources that funders leverage have never been more important in contributing to the conditions that communities need for everyone to thrive, without exceptions. With such a rapid pace of change happening all around us, how can funders make the most of their role in supporting and advancing large-scale, transformative impact? The answer is to look forward with the benefit of hindsight and with partners who understand where and how to take those next steps.
Across the country, more than 45 million family members are providing care for older adults with chronic, disabling health conditions. There are a multitude of reasons why health grantmakers should be concerned about this, ranging from caregivers' critical role in managing the needs of complex care patient populations to the manifold short- and long-term impacts caregiving has on the health and wellness of caregivers themselves.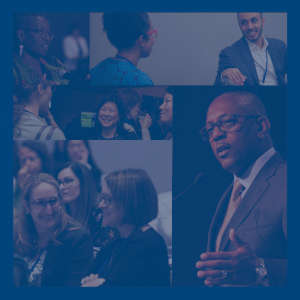 Each year, GIH asks health funders to share their thoughts on our annual conference theme. This year, we've asked evaluators from foundations to reflect on our 2018 conference theme, Navigating Currents of Change.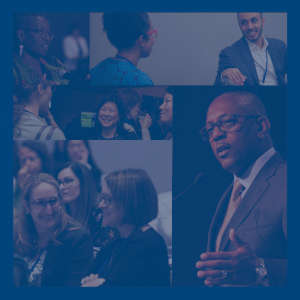 Population health is commonly defined as "the health outcomes of a group of individuals, including the distribution of such outcomes within the group" (Kindig and Stoddart 2003). This general definition is widely accepted and has been formally adopted by the National Academies' Roundtable on Population Health Improvement.