November 15, 2021 - November 19, 2021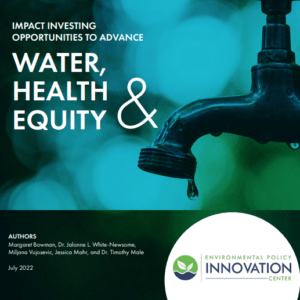 A new report from the Environmental Policy Innovation Center and supported by the Robert Wood Johnson Foundation outlines ways that philanthropy can use strategic investments to help ensure that drinking water is safe for all.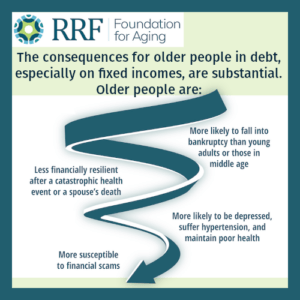 In a new Call to Action, RRF Foundation for Aging illuminates a problem hidden for too long – older adult debt – and calls on advocates, researchers, service providers, funders and others to get involved with addressing this urgent issue.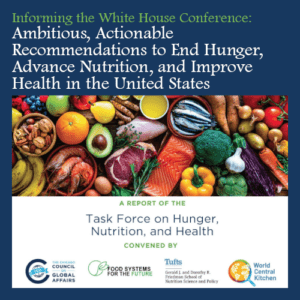 Authored by the Task Force on Hunger, Nutrition, and Health, "Ambitious, Actionable Recommendations to End Hunger, Advance Nutrition, and Improve Health in the United States" offers policy recommendations and actions to advance the goals of the White House Conference on Hunger, Nutrition, and Health to end hunger, improve nutrition, and reduce diet-related diseases in the United States by 2030.
Effective health advocacy is not an easy endeavor, but when executed correctly, the results can be game-changing. Health advocates, whether operating through organizations, coalitions, campaigns, or movements, are accustomed to spending long periods of time with no outwardly visible activity or tangible progress, followed by an immediate sense of urgency and action to seize a window of opportunity. In many ways COVID-19 was one of those windows with phrases like health disparities becoming crystal clear to many.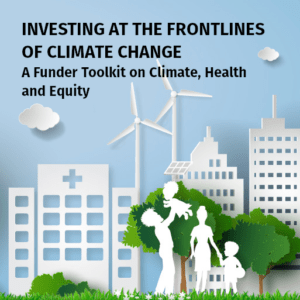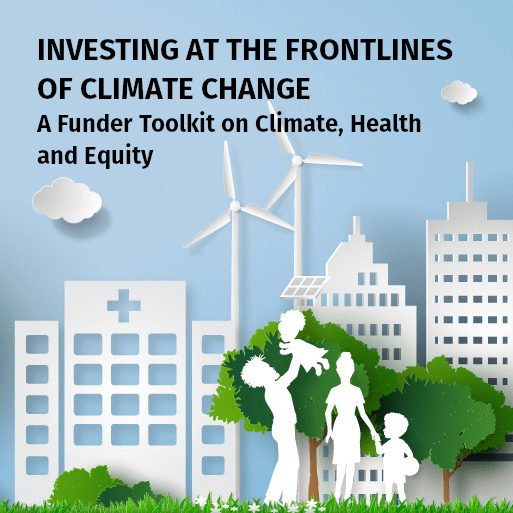 To help health funders meet this critical moment, GIH partnered with seven philanthropy support organizations to develop a funder toolkit on climate, health, and equity. The toolkit offers an overview of the current funding landscape, hubs of collaboration, and resources available by issue focus, geographical region, and impacted populations.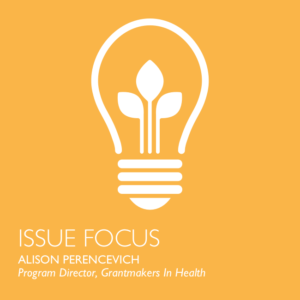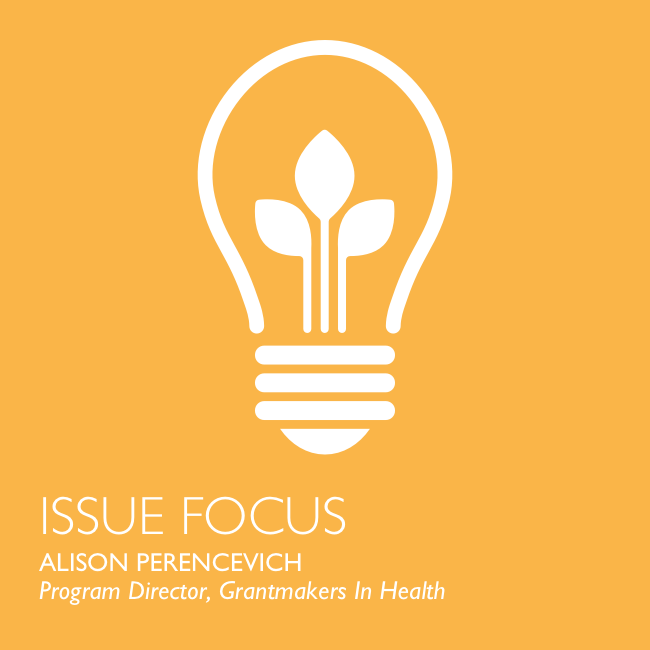 Climate change is one of the biggest health and equity issues of our time. The scale of climate change can be daunting, and some may think of the issue as the sole responsibility of federal, state, local, and tribal governments—however, philanthropy has an essential role to play.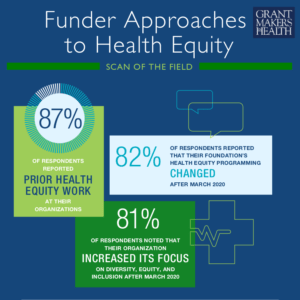 Philanthropic investments in health equity are growing in response to increased national attention. In an effort to document and learn from this moment, GIH surveyed its Funding Partners at the end of 2020 to identify whether and how foundations altered their health equity programming and pivoted internally to foster more diverse and inclusive environments.