VIEWS FROM THE FIELD
Strengthening a National Field of Practice for Climate, Health, and Equity: Learning What it Takes
Cara Cook, Director of Programs, Alliance of Nurses for Healthy Environments
Kalpana Ramiah, Vice President of Innovation and Director of the Essential Hospitals Institute, America's Essential Hospitals
Melissa Jones, Executive Director, Bay Area Regional Health Inequities Initiative
Erica Browne, Program Officer, The Kresge Foundation
When The Kresge Foundation's Climate Change, Health and Equity (CCHE) initiative launched in 2018, community power mobilization was integral because too often the people closest to viable climate resilience solutions were excluded from decisionmaking. Since then, the leadership of CCHE's community-based, health practitioner, and health institution partners has underscored the significance of community power to transform climate policy and public health practice.
Read More...
VIEWS FROM THE FIELD
Notes from the Journey: Going Beyond Words to Advancing Health Equity
Regan Gruber Moffitt, Vice President, Community Investments, St. David's Foundation
In the weeks since the 2023 Grantmakers In Health conference in Minneapolis, where we gathered as a community of grantmakers seeking to advance health equity, I have been reminded often of the inspiring and encouraging conversations we had by an envelope of Post-It Notes sitting on my desk. These notes make me smile. They make me feel connected. And their messages motivate me to continue the journey from health to health equity for the long haul.
Read More...
VIEWS FROM THE FIELD
The Kids Are Okay: Lessons Learned from a Youth-Led Participatory Grantmaking Program
Beth Worthen, Chief Executive Officer, Natrona Collective Health Trust
The Natrona Collective Health Trust (NCHT) was created in October 2020 after the sale of our community's standalone nonprofit hospital to a regional hospital system. As Wyoming's first health conversion foundation, NCHT uses trust-based philanthropy and systems change advocacy to advance the mental well-being of our community's young people. During an extensive strategic planning process, we found that at both our community and state levels, there is insufficient infrastructure to address mental and behavioral health needs, which perpetuates health disparities and high incidences of childhood trauma.
Read More...
VIEWS FROM THE FIELD
Q&A: Terrance Keenan Institute Alumni Reflect on How COVID-19 Changed Grantmaking
Jennifer Chubinski, Assistant Professor, Xavier University
Allen Smart, Founder, PhilanthropywoRx
Interviewer: Miranda Wesley, Grantmakers In Health
Foundations play a vital role in the nonprofit sector, funding everything from safety net services to social innovation. Like many businesses, philanthropic organizations altered their ways of doing business in response to the COVID-19 pandemic. The health sector, including hospitals and other health care settings along with public health organizations, were deeply affected by the magnitude of illness and the polarization of the pandemic response. To understand exactly how the business of health grantmaking shifted during COVID-19, Jennifer Chubinski and Allen Smart conducted in-depth interviews with health foundation leaders from around the country to learn what changed in their grantmaking strategies and practices.
Read More...
"Philanthropy is the catalyst that holds the key to unlocking the boundless potential of communities, setting in motion a powerful ripple effect of positive change that elevates the quality of life, enhances health outcomes, and fosters lasting prosperity. Investing in crucial areas such as educational opportunities, equitable health care access, and economic empowerment initiatives can bridge gaps and pave the way for a future where prosperity knows no boundaries. Through strategic philanthropic endeavors, we have the transformative ability to uplift entire communities. By fostering a culture of giving and collaboration, philanthropy becomes a driving force behind building a society where compassion, empathy, and collective action reign."
GIH NEWS
Register for the 2023 GIH Fall Forum in Washington, DC
Medicaid unwinding. Medicare Advantage. Farm Bill reauthorization. Food as Medicine. The erosion of trust in health institutions and public health officials.
Drawing on Grantmakers In Health's new policy agenda, we will address these timely policy topics and much more at this year's Fall Forum: Feeding Hearts and Minds: Food as Medicine, Divided Media, and Implications for Public Policy.
The Fall Forum brings together policy-engaged funders to:
Discuss current issues with leading thinkers.
Identify opportunities for philanthropic action, public-private partnerships, and policy change.
Connect with peers from around the country.
Help Decide Next Year's GIH Award Recipients
GIH is seeking more participants to serve on our 2024 Award Nomination Selection Committees. Have a hand in honoring your foundation and nonprofit colleagues through GIH's Keenan Leadership Award in Health Philanthropy and GIH's Andy Hyman Award for Advocacy.
The call for nominations customarily goes to the field in September, with the review taking place in January. This will require several hours of your time to both review the nominations and participate in the February selection call.
If you are interested in participating, please contact Program Director Ann Rodgers at arodgers@gih.org for more information.
Save the Date: 2024 GIH Annual Conference
We are excited to announce that the 2023 GIH annual conference, Bold Results Through Courageous Action, will be held on June 4 - 6 in Portland, Oregon at Hyatt Regency Portland at the Oregon Convention Center. Every year, GIH brings together the bright minds, seasoned experts, and innovative practitioners working in health philanthropy today. Registration will open in early 2024, and more details will be released soon.
For general questions about the Grantmakers In Health Annual Conference on Health Philanthropy, please contact Miranda Wesley at mwesley@gih.org. To learn more about conference sponsorship opportunities, please contact Lana Jacobus at ljacobus@gih.org.
PHILANTHROPY @ WORK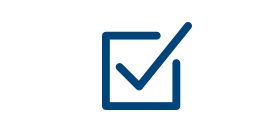 Grants & Programs
Arcora Foundation (Seattle, Washington) • The Blue Cross Blue Shield of Michigan Foundation (Detroit, MI) • The California Alliance of Academics and Communities for Public Health Equity (Oakland, CA) • de Beaumont Foundation (Bethesda, MD) and Robert Wood Johnson Foundation (Princeton, NJ) • Direct Relief (Santa Barbara, CA) • Florida Blue Foundation (Jacksonville, FL) • Foundation for a Healthy High Point (High Point, NC) • The Harry and Jeanette Weinberg Foundation (Owing Mills, MD)
Read More →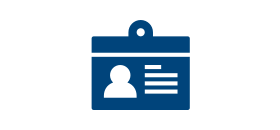 Transitions and Appointments
Kesha Clinkscale (Mat-Su Health Foundation)
Read More →