July 2020
The pandemic and ensuing social unrest have led to myriad conversations focused on how to use this moment to create a more equitable health system, rebuild our public health infrastructure, and reimagine police practices. I would encourage us to also consider this moment an opportunity to rethink our educational system, given the strong relationship between education, income, wealth, and health.
We know social media has been awash in lies, rumors, and distortions about COVID-19 and vaccines, among many other subjects. Research has shown that bots, autonomous programs that can spread spam or a virus over a network like the internet, that operate within social media are accelerating the spread of these lies at light speed.
Some years ago, in reference to Georgia's economy, the claim was made of the existence of two Georgias: one, the vibrant metropolitan areas of the state; the other, rural Georgia – described as its poor economic cousin. Today, this Two Georgias distinction applies to the growing disparities in health and health care between the metropolitan areas and rural communities, home to nearly 2 million Georgians.
We live in a world where all older adults, whether they are 65 or 95, are viewed the same—as just a set of deficits to be solved. The reality is that when someone turns 65, they have roughly 8,000 days ahead of them, almost a third of their life. Why are these 8,000 days so invisible?
In 2016, the Robert Wood Johnson Foundation, Josiah Macy Jr. Foundation, Gordon and Betty Moore Foundation, and John A. Hartford Foundation envisioned a national program to support advanced practice nurse faculty members to create sustained and vibrant academic-community partnerships with the goal of improving population health in their own communities and zip codes.
"As we continue our work, Health Forward Foundation will center racial equity in our core competencies of leadership, advocacy, and resources. Practicing racial equity means that we will work to create the conditions in which one's racial identity has absolutely no influence on their ability to thrive. This aspiration requires Health Forward to be the change we wish to see by ensuring racial equity becomes our very ethos."
GIH NEWS
Update on the 2020 GIH Fall Forum
To protect the health and well-being of the GIH community during the COVID-19 pandemic, Grantmakers In Health will convene the Fall Forum virtually this year. GIH's virtual Fall Forum will continue to provide policy-engaged funders with information on current issues, access to leading thinkers, and connections with grantmaking peers. The 2020 Fall Forum will consist of two timely and relevant programming series: Better Health, Stronger Democracy and Food for a Healthier America. Click here to learn more about this year's meeting, and stay tuned for additional details regarding dates, agendas, speakers, and registration.
PHILANTHROPY @ WORK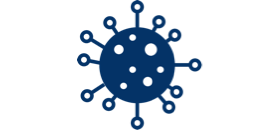 COVID-19 Grants
Archstone Foundation (LongBeach, CA) • CDC Foundation (Atlanta, GA) • Con Alma Health Foundation (Santa Fe, NM) • Delta Dental Plans Association (Oak Brook, IL) • Episcopal Health Foundation (Austin, TX) • John A. Hartford Foundation (New York, NY) • Healthcare Initiative Foundation (Germantown, MD) • Kresge Foundation (Detroit, MI) • New York Community Trust (New York, NY) • New York State Health Foundation (New York, NY) • North Carolina Healthcare Foundation (Cary, NC) • The Pottstown Area Health & Wellness Foundation (Pottstown, PA)
Read More →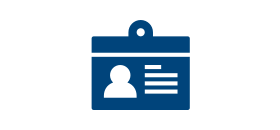 Transitions
Kimberly K. Brandon and Joe Hafey (Metta Fund) • Chima Chionuma, MD and Gary Williams (Health Foundation for Western and Central New York) • Bob Hughes (Missouri Foundation for Health) • Jasmine Lacsamana (Archstone Foundation) • Monica Valdes Lupi, JD, MPH (The Kresge Foundation) • Rose Foundation • Amy Schechner (Healthcare Foundation of New Jersey)
Read More →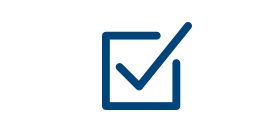 Grants & Programs
Arthur M. Blank Family Foundation (Atlanta, GA) • Blue Cross Blue Shield of Michigan Foundation (Detroit, MI) • The Boston Foundation (Boston, MA) • The Foundation for a Healthy High Point (High Point, NC) • Montana Healthcare Foundation (Bozeman, MT) • Tufts Health Plan Foundation (Watertown, MA)
Read More →