APRIL 2021
The American Rescue Plan Act provides $1.9 trillion in programs and tax policies across nearly all sectors of government to provide relief to individuals, families, communities, and states. There are several ways in which philanthropy can help to minimize the risk that we squander this opportunity to strengthen our communities.
Issue Focus
Climate Change, Health, and Equity: Action Steps for Health Philanthropy
Alison Perencevich, Program Director, Grantmakers In Health
Climate change is one of the biggest health and equity issues of our time. The scale of climate change can be daunting, and some may think of the issue as the sole responsibility of federal, state, local, and tribal governments—however, philanthropy has an essential role to play.
Read More...
VIEWS FROM THE FIELD
Views: Making Data Accessible for Small Communities
Ben Spoer, PhD, Manager, Data and Analytics, City Health Dashboard
Becky Ofrane, MPH, Manager, Engagements and Partnerships, City Health Dashboard
Just as health disparities disadvantage people of color and those of less financial means or educational attainment, so does data inaccessibility. Launched in 2018, the City Health Dashboard addresses the problem of data inaccessibility for cities and communities.
Read More...
VIEWS FROM THE FIELD
Tracking Health Policy Trends in Texas
Shao-Chee Sim, Vice President for Research, Innovation and Evaluation, Episcopal Health Foundation
The Episcopal Health Foundation recently released the latest Texas Health Policy Poll Report, a statewide public opinion survey that gathers Texans' opinions on a variety of important state health policy issues. Our objective is to use the poll findings to inform the discussion on state health policy priorities.
Read More...
VIEWS FROM THE FIELD
From Hate to Health
Claire Chang, Senior Program Officer, Blue Cross and Blue Shield of Minnesota Foundation
It is undeniable that violence, threats of violence, and discrimination contribute to toxic stress and social isolation on a community level—and these factors are connected to negative health outcomes.
Read More...
"In addition to exposing the ongoing racial and ethnic health care disparities in our country, the COVID-19 pandemic has demonstrated how crucial palliative care is in supporting patients and families as they navigate serious illness. It has unfortunately also drawn attention to how (relatively) few clinicians are trained in providing palliative care. Funders can help address this gap and make sure our most vulnerable populations are getting the culturally competent, compassionate care they need when they are seriously ill."
GIH NEWS
Announcing This Year's Annual Conference Agenda at a Glance
We're excited to announce the preliminary agenda for this year's virtual GIH Annual Conference, Building a Just and Equitable Future. Join us from June 8-11 to discuss the challenges presented in 2020, exchange lessons learned, and determine how to partner with allies to implement sustainable changes that lead to better health for all. The conference will also offer an opportunity to think critically and creatively about how foundations can continue to adapt to the changing landscape to build a more just and equitable future. Register here. We hope to see you there!
PHILANTHROPY @ WORK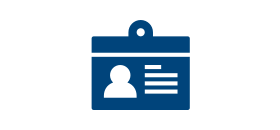 Transitions
Brooks Bell (CDC Foundation) • Teresa Miller (Kansas Health Foundation) • Dr. Dwayne Proctor (Missouri Foundation for Health) • Evie Shields and Vandana Ingle (Mat-Su Health Foundation) • Chris Wierzbowski (Pottstown Area Health and Wellness Foundation)
Read More →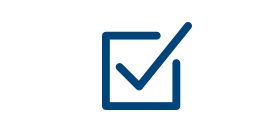 Grants & Programs
Austin-Bailey Health and Wellness Foundation (Canton, OH) • BHHS Legacy Foundation (Phoenix, AZ) • The Mary Black Foundation (Spartanburg, SC) • Blue Cross Blue Shield of Michigan Foundation (Detroit, MI) • The California Endowment (Los Angeles, CA) • The Cannon Foundation (Concord, NC) • Caring for Denver Foundation (Denver, CO) • John A. Hartford Foundation (New York, NY) • Independence Blue Cross Foundation (Philadelphia, PA)
Read More →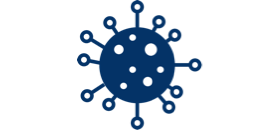 COVID-19 Grants
Quantum Foundation (West Palm Beach, FL) • The New York Community Trust (New York, NY)
Read More →