APRIL 2022
April marks National Minority Health Month. It is a time for us to educate ourselves on the health challenges facing communities of color and other vulnerable populations, and to reflect on the progress we have made towards advancing health equity and what more we must do to ensure everyone has a fair and just opportunity to be as healthy as possible.
Issue Focus
Civic Engagement Is a Social Determinant of Health
Eileen Salinsky, Program Advisor, Grantmakers In Health
What is the civic health of the communities you serve? Are community members equitably engaged in democratic processes and civic life? How might increased levels of civic engagement influence the distribution of public sector resources, population health outcomes, and health inequities? Is it possible to imagine transformative changes in community health absent a meaningful shift in community power and civic participation?
Read More...
VIEWS FROM THE FIELD
How Local Health Departments Can Commit to Transformative Change through Racial Healing
Jessica Ehule, Director of Programs, CityMatCH
Lynne Le, Inclusive Strategies Manager, CityMatCH
In this new era of public health care and practice, as our global community continues to endure the impact of a pandemic, we have a unique opportunity and responsibility to ensure we do not fall back into old patterns. This is our chance as a larger health-focused collective to use our expertise, influence, and resources to change the landscape of health. Governmental agencies, nonprofits, clinical and non-clinical groups, and funders have an important role in the future of public health.
Read More...
VIEWS FROM THE FIELD
Investing in Nutrition Security Post-Pandemic
Bronwyn Starr, Senior Program Officer, New York State Health Foundation
During the first year of the pandemic, despite being a rural agricultural region with over 4,000 small farms, the food insecurity rate across the North Country counties of New York rose from 11 to 15 percent. In March 2020, with funding from New York State Health Foundation (NYSHealth), the Adirondack Foundation, and the Cloudsplitter Foundation, AdkAction partnered with the Hub on the Hill, a nonprofit food hub, to launch its Emergency Food Packages (EFP) project to assist local families facing food insecurity due to the COVID-19 pandemic. EFP succeeded in delivering thousands of healthy, locally produced food packages to people in need while also supporting hard working farmers across the region.
Read More...
VIEWS FROM THE FIELD
On the Precipice: Why Health Funders Should Care about Abortion Access
Christine Clark, Program Officer in Gender Equity and Governance, William and Flora Hewlett Foundation
Reproductive health and justice in the United States are at a crossroads. We are seeing positive developments such as growing (though still inadequate) attention to maternal health and reinstatement of the family planning safety net after years of reductions in access to these services. We invite funders focused on health more broadly to join us in an effort to support the dignity of women and families; protect women's lives; and mitigate the health, economic, and social harms that can result from being denied an abortion.
Read More...
VIEWS FROM THE FIELD
Incarceration and Public Health: Going Bold to Achieve Health Equity
Amber Akemi Piatt, Health Instead of Punishment Program Director, Human Impact Partners
Two years into the COVID-19 pandemic, the field of public health has sprinted a marathon to address the ongoing crisis — we have implemented mass vaccination plans, pushed back against misinformation campaigns, and taken action in the face of slashed budgets and outright assaults on our lives. But as a public health researcher and advocate, I believe there is a critical place where we have fallen short, and with dire consequences: connecting the dots between incarceration and health.
Read More...
"We deeply believe in the practice of authentic listening and engagement, and we are establishing a more focused emphasis on the social determinants of health – namely, structural racism and community safety – that affect so many neighborhoods in Cleveland. In 2021, we named a new program officer to develop a health equity focus area, intended to connect and uplift resident voices to share community influence and power. Our goal is to help residents challenge the policies and practices that continue to devastate the health and well-being of too many individuals in our communities. It is time for us to invest in building trust."
GIH NEWS
Register for GIH's 2022 Annual Conference
Registration is open for GIH's Annual Conference on Health Philanthropy, 40 Years and Future Focused, the largest gathering of health funders in the country. The conference is the best place to meet up with the bright minds, seasoned experts, and innovative practitioners working in health philanthropy today. This year's conference will be in Florida with both in-person and virtual components; here's why. Interested in sponsoring? Sponsors may support select activities and expenses or provide general support. Check out the sponsorship opportunities menu for more information.
GIH Announces 2022 Award Winners
Grantmakers In Health is pleased to announce Evelyn Delgado, President and Executive Director of Healthy Futures of Texas, as this year's recipient of the Andy Hyman Award for Advocacy and Janice B. Yost, President and Chief Executive Officer of The Health Foundation of Central Massachusetts, as this year's recipient of the Terrance Keenan Leadership Award in Health Philanthropy. The awards will be presented at this years' annual conference.
PHILANTHROPY @ WORK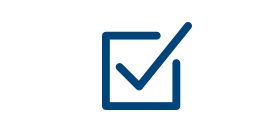 Grants & Programs
Blue Shield of California Foundation (San Francisco, CA) • Foundation for Opioid Response Efforts (New York, NY) • John A. Hartford Foundation (New York, NY) • The Conrad N. Hilton Foundation (Westlake Village, CA) • RRF Foundation (Chicago, IL)
Read More →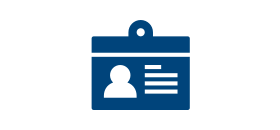 Transitions and Appointments
Zamawa Arenas, Dr. Kiame Mahaniah and Reena Singh (Blue Cross Blue Shield of Massachusetts Foundation) • John Buckley, Jose Fernandez, Dr. Win Somboonsong, and Dr. William Taddonio (Pottstown Area Health & Wellness Foundation) • Brian Byrd, MPA (Foundation for Opioid Response Efforts) • Jonathan Hook and David Gilmore (Weinberg Foundation) • Diane Kaplan (Rasmuson Foundation) • Lendri Purcell and John Jonas (Jonas Foundation) • Bob Ross (The California Endowment) • Lindsey Spindle (Samueli Family Philanthropies) • Elsa Tullos (RRF Foundation) • Deanna Van Hersh (Williamsburg Health Foundation)
Read More →