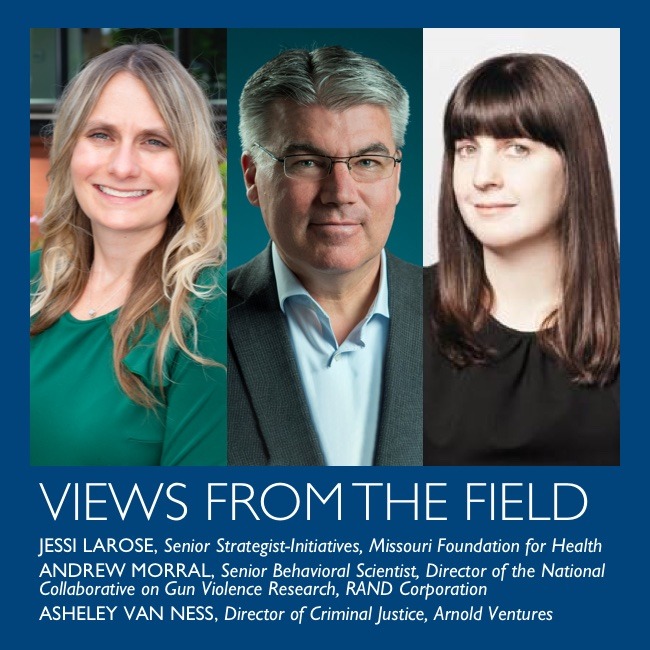 Whether by directly funding new research or calling on Congress to increase funding, philanthropic institutions can help build the evidence that leads to more effective gun policies and invest in initiatives for improved firearm data at the local, state, and federal levels.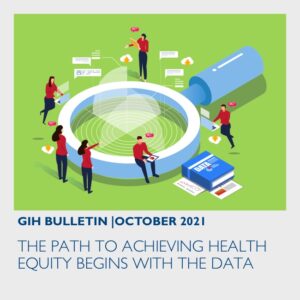 As we work towards a more just and equitable future, we must ensure that we have the data needed to measure the things we are trying to improve. It is no longer acceptable to say we do not know.
Read More →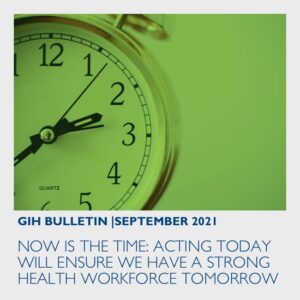 The need to develop and implement a comprehensive integrated plan to address our health workforce grows stronger every day. As some communities experience their highest COVID-19 case rate since the start of the pandemic, with providers and public health workers stretched to the breaking point, we must also devote time and resources to ensure that we have a highly trained, diverse health care and public health workforce to meet our future health needs.
Read More →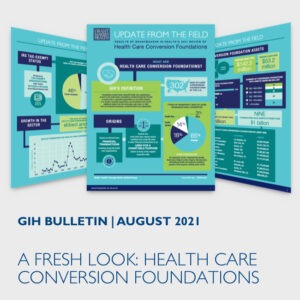 Health care conversion foundations bring substantial resources to communities throughout the country. GIH's 2021 Update from the Field infographic offers a fresh look at this important sector within health philanthropy.
Read More →
On the fourth and final episode of the series, representatives from philanthropy-serving organizations discussed priority issues and promising strategies to strengthen and expand philanthropic investments in rural areas.
The third episode of the four-part series addressed economic development in rural areas. Economic prosperity or lack thereof is a vital social determinant of health.
This podcast explored the benefits of this expanding service delivery mode, as well as the challenges to achieving equitable telehealth access.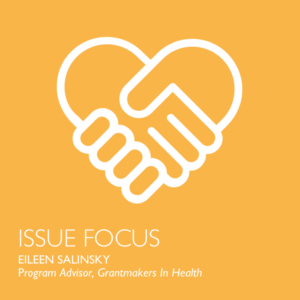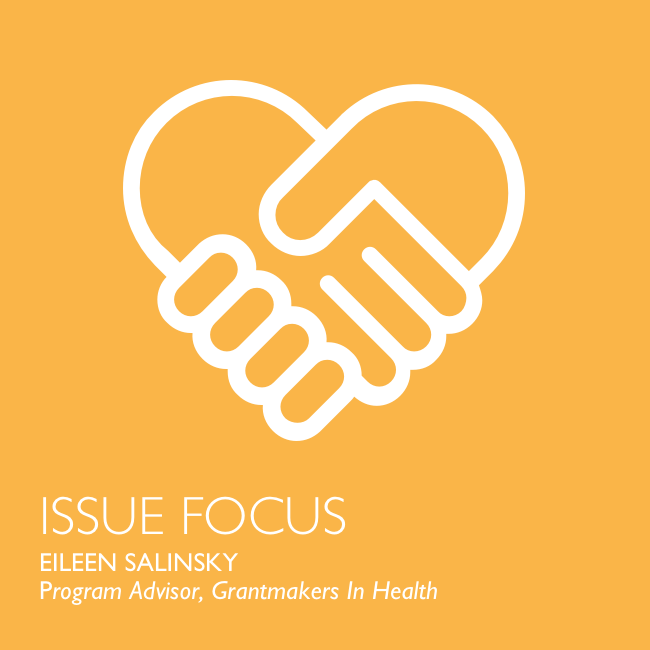 How strong is your organization's relationship with local health departments in the communities you serve? Do you view governmental public health as an essential partner? How can you best increase and improve support for state and local public health departments? What types of investments are most likely to yield transformative change? As the future of public health hangs in the balance, philanthropic organizations must renew their commitment to governmental public health agencies and reimagine strategies for strengthening these partnerships.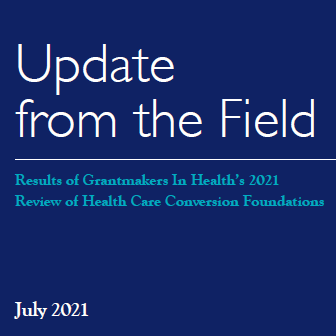 GIH's Update from the Field: Results of Grantmakers In Health's 2021 Review of Health Care Conversion Foundations documents the continued growth and evolution of this important sector within health philanthropy. This article and foundation directory highlight the growing diversity of the field and provide benchmarking data on more than 300 foundations.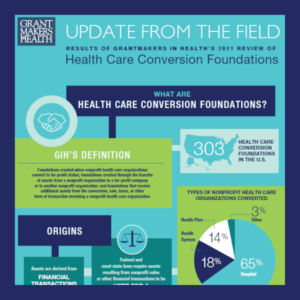 GIH's 2021 Update from the Field infographic offers a fresh look at this important sector within health philanthropy, documenting its continued growth. It also explores the origins, tax-exempt status, asset size, and geographic diversity of conversion foundations.
Join this webinar to hear the results of a study that analyzed philanthropy's efforts to provide pandemic relief funds to immigrant communities and participate in a discussion on how funders can prepare for future relief efforts.
Join us to learn about the latest policy updates, successful strategies to advance birth equity, and how health philanthropy can make an impact in reducing black maternal mortality.
Sign up for the GIH Bulletin Newsletter