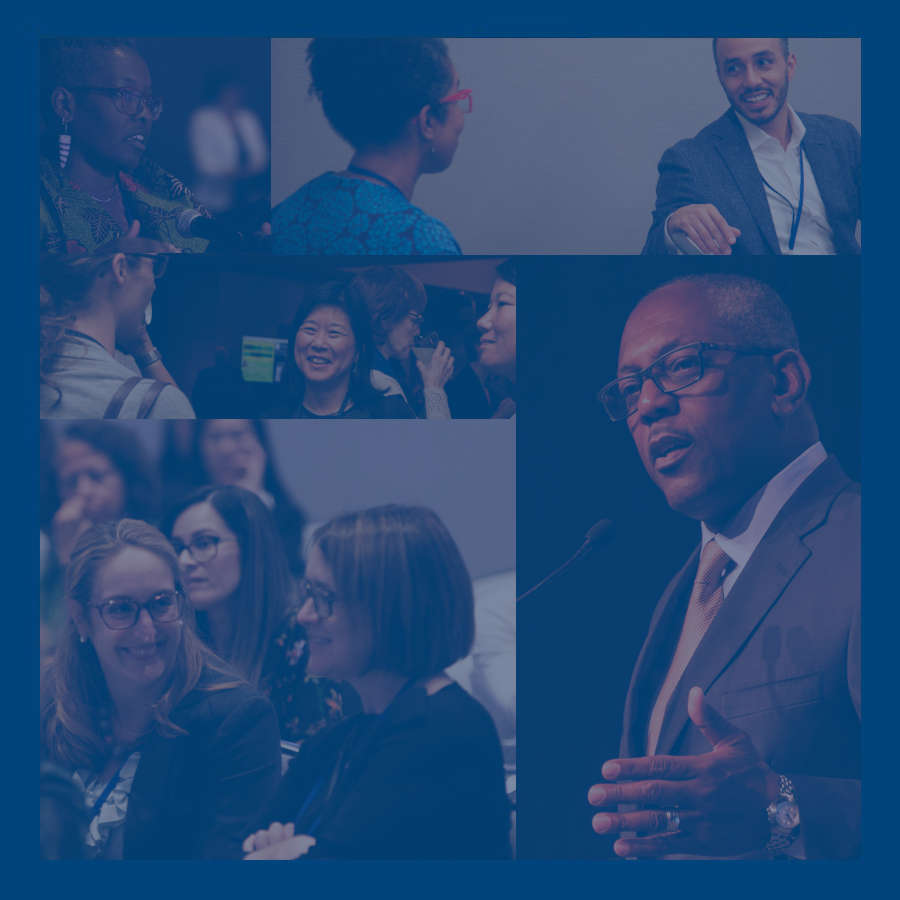 A new article examines how foundations can intentionally facilitate effectiveness among collaborative groups.


In November 2012, I was named President and CEO of GIH. Shortly afterward, I described the opening phases of what I called GIH 3.0, a term I chose because I was GIH's third president. GIH 3.0 built on the past accomplishments of the organization, while positioning it to continue being a relevant and high-quality resource for the field.
Read More →


In September, I delivered a keynote speech at the Annual Mobile Health Clinic Conference of the Mobile Healthcare Association, and the occasion was an opportunity for me to learn more about the contributions of mobile clinics to population health and the delivery of safety-net services.
Read More →


With this year's annual conference being my last as GIH's President and CEO, I would like to share a few personal reflections on the evolution of this gathering—which is still health philanthropy's largest!—and its value to us and to the field.
Read More →
Professor Katie M. Keith, a faculty member and researcher at Georgetown University and Health Affairs contributing editor, discusses the current role and impact of health policy litigation. Listen to the podcast of her speech delivered at the seventh annual Lauren LeRoy Health Policy Lecture at the 2019 GIH Fall Forum.
Benet Magnuson of the Kansas Appleseed Center for Law and Justice accepts the 2019 Andy Hyman Award for Advocacy.
Dr. Jerome Adams, 20th Surgeon General of the United States, calls for a cultural shift in the way Americans think about, talk about, and respond to the opioid crisis, and shares his insights on how health funders can help prevent and treat opioid misuse, and promote recovery.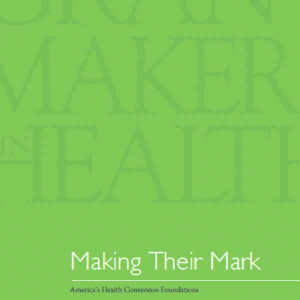 Making Their Mark provides a holistic view of 14 health conversion foundations that goes beyond data. Based on in-person interviews with foundation staff, trustees, and other stakeholders, it highlights each foundation's distinct character and priorities. The main report explores the important connection between conversion foundations and the communities they serve, outlines the strategies they use to create impact, and identifies their relative strengths, as well as the challenges they face. The accompanying profiles spotlight each foundation's history and grantmaking, and introduce the passionate staff and trustees leading the work.


Whether because of geographic distance in rural areas, being homebound at a residence, a shortage of health care professionals, or lack of transportation, there are a variety of reasons why a consumer might not be able to connect to their health care. Much work has been done to develop solutions to those problems, particularly using approaches that transcend traditional clinical models. Telehealth is one such solution that is gaining traction at an ever-increasing rate.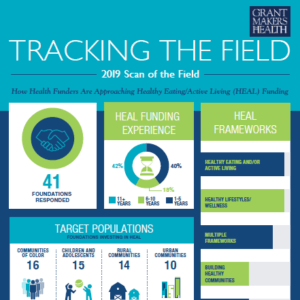 This survey provides valuable insights into how and where funders are directing their resources and the perceived challenges to continued funding of the issue.
No upcoming webinars at this time, please check back.