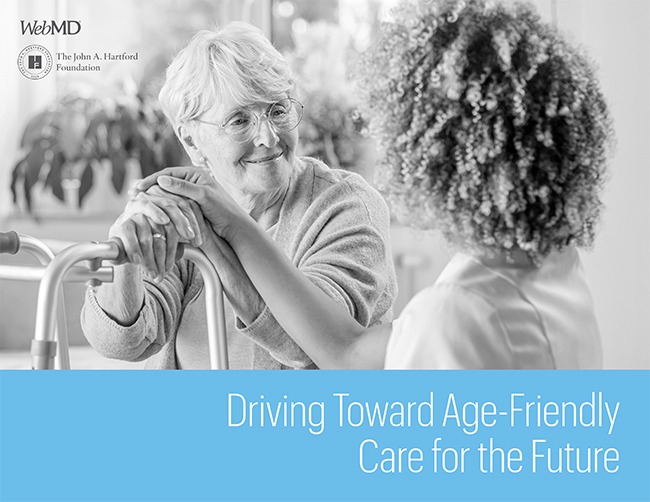 Care of older adults is mired in misinformation, with most older patients and caregivers mistakenly believing that sharp declines in quality of life are inevitable, according to a new survey from The John A. Hartford Foundation (JAHF) and WebMD.


In September, I delivered a keynote speech at the Annual Mobile Health Clinic Conference of the Mobile Healthcare Association, and the occasion was an opportunity for me to learn more about the contributions of mobile clinics to population health and the delivery of safety-net services.
Read More →


With this year's annual conference being my last as GIH's President and CEO, I would like to share a few personal reflections on the evolution of this gathering—which is still health philanthropy's largest!—and its value to us and to the field.
Read More →

For the past seven years, Grantmakers In Health (GIH) has been part of the Rural Health Philanthropy Partnership, which convenes public and private foundations, researchers, and policy makers to discuss federal programs and foundation-led initiatives in rural areas.
Read More →
Benet Magnuson of the Kansas Appleseed Center for Law and Justice accepts the 2019 Andy Hyman Award for Advocacy.
Dr. Jerome Adams, 20th Surgeon General of the United States, calls for a cultural shift in the way Americans think about, talk about, and respond to the opioid crisis, and shares his insights on how health funders can help prevent and treat opioid misuse, and promote recovery.
Diane Kaplan of the Rasmuson Foundation accepts the 2019 Terrance Keenan Leadership Award in Health Philanthropy.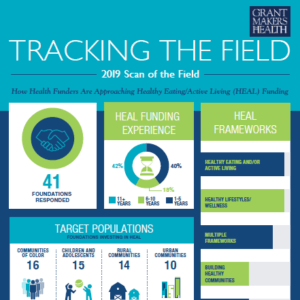 This survey provides valuable insights into how and where funders are directing their resources and the perceived challenges to continued funding of the issue.


Gun violence prevention research is woefully underfunded, receiving significantly less research funding and scientific attention compared with other leading causes of death. Using a methodology that calculated expected levels of research investment based on mortality rates, one study estimated that between 2004 and 2015 gun violence received just 1.6 percent of the federal research support projected and had 4.5 percent of the volume of publications anticipated.
Across the country, more than 45 million family members are providing care for older adults with chronic, disabling health conditions. There are a multitude of reasons why health grantmakers should be concerned about this, ranging from caregivers' critical role in managing the needs of complex care patient populations to the manifold short- and long-term impacts caregiving has on the health and wellness of caregivers themselves.
Join this briefing to learn more about current behavioral health and trauma services covered by the Medicaid benefits package, discuss examples of state-based best practices and innovative policy initiatives, and explore future opportunities to improve Medicaid's response to children exposed to adverse childhood experiences (ACEs) and other forms of trauma.