National Housing Center
1201 15th Street NW
Washington, DC 20005
Feeding Hearts and Minds: Food as Medicine, Divided Media, and Implications for Public Policy
The 2023 Grantmakers In Health (GIH) Fall Forum will provide policy-engaged funders with information on current issues, access to leading thinkers, and connections with grantmaking peers. This year's theme is Feeding Hearts and Minds: Food as Medicine, Divided Media, and Implications for Public Policy.
2024 Annual Conference on Health Philanthropy
We invite you to submit a session proposal for the 2024 Grantmakers In Health Annual Conference on Health Philanthropy: Bold Results Through Courageous Action. 
Read More →
GIH's 2023 Policy Priorities
GIH seeks to take a more active role in defining the key issues that will advance better health for all and support health philanthropy with the thought leadership and programming to make a lasting impact by influencing advocacy, policy, and funding in targeted areas.
This policy agenda identifies our public policy priorities for the coming year. Informed by health funders, these priorities will guide our programming, influence decisions related to issuing public statements on timely policy issues, and focus our emerging advocacy efforts. We hope these priorities will also inspire the field of health philanthropy and encourage greater collaboration and commitment to common policy goals among funders. We look forward to working with funders and others to advance this agenda.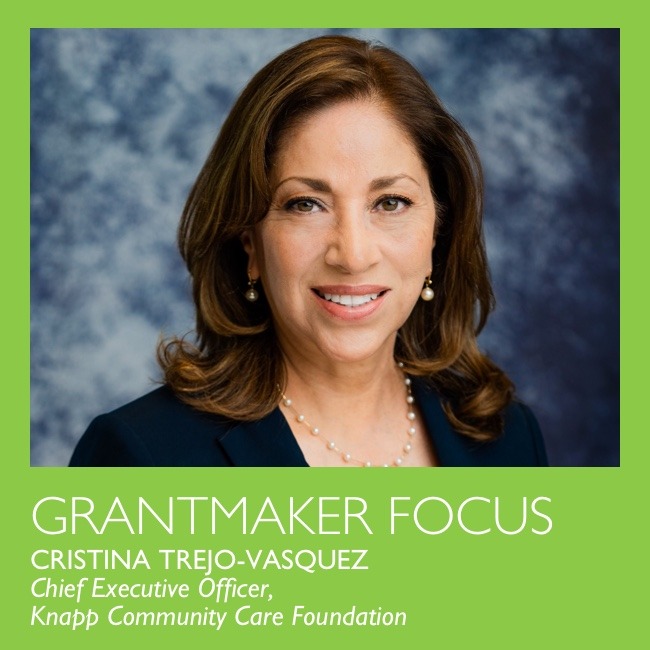 "Philanthropy is the catalyst that holds the key to unlocking the boundless potential of communities, setting in motion a powerful ripple effect of positive change that elevates the quality of life, enhances health outcomes, and fosters lasting prosperity. Investing in crucial areas such as educational opportunities, equitable health care access, and economic empowerment initiatives can bridge gaps and pave the way for a future where prosperity knows no boundaries. Through strategic philanthropic endeavors, we have the transformative ability to uplift entire communities. By fostering a culture of giving and collaboration, philanthropy becomes a driving force behind building a society where compassion, empathy, and collective action reign."
Stay Informed!
Sign up to receive the GIH Bulletin and other announcements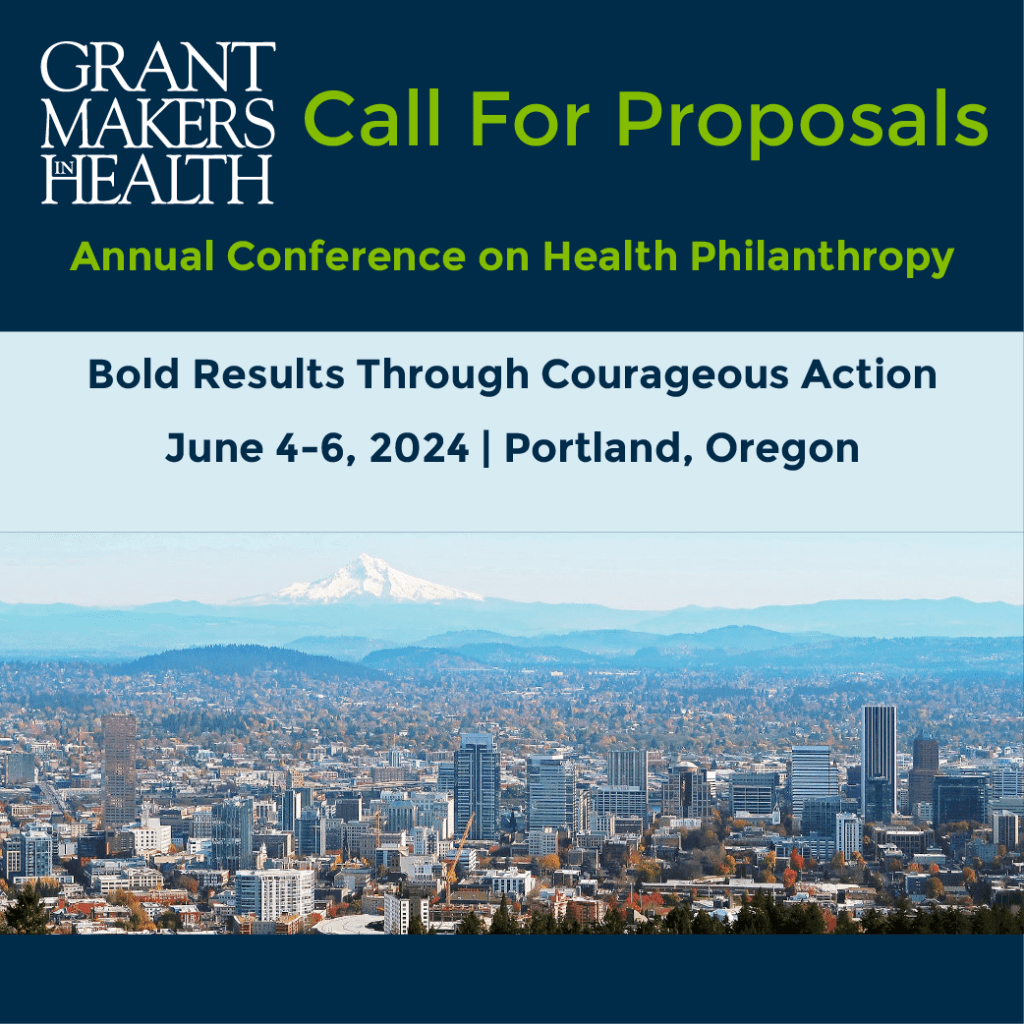 We invite you to submit a session proposal for the 2024 Grantmakers In Health Annual Conference on Health Philanthropy: Bold Results Through Courageous Action.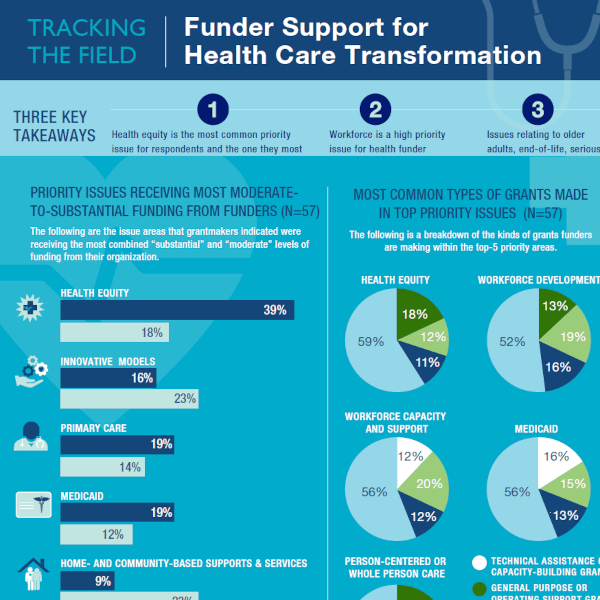 This infographic summarizes the responses to a Grantmakers In Health funder poll, conducted October 2022, on how philanthropy is supporting health care transformation efforts, especially those concerned with improving quality of life, coordinating complex care, and taking patient preferences into account.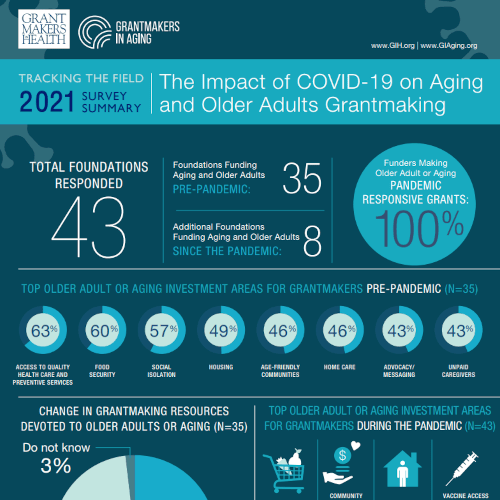 To better understand how philanthropy has responded to these challenges over the course of the pandemic, Grantmakers In Health and Grantmakers In Aging launched a joint survey in November 2021 to learn how health and aging funders are addressing COVID-19 related needs among older adult populations and potential long-term impacts on future grantmaking.
Perspectives From Health Philanthropy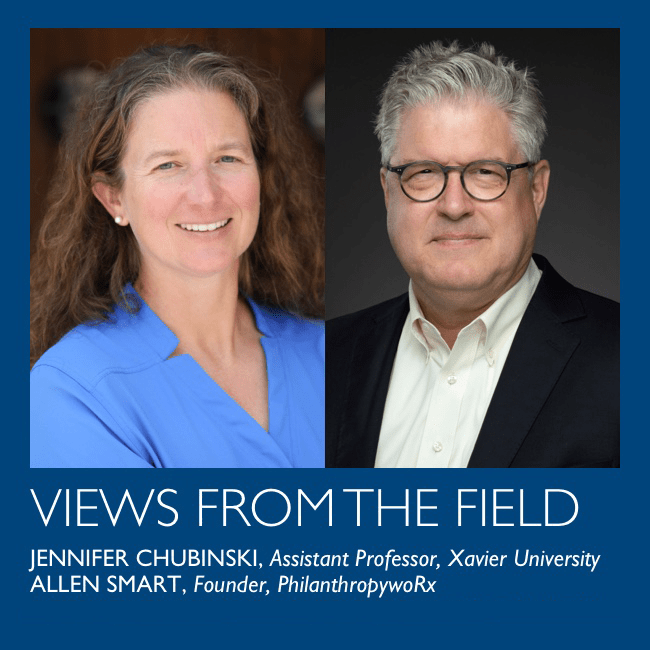 Foundations play a vital role in the nonprofit sector, funding everything from safety net services to social innovation. Like many businesses, philanthropic organizations altered their ways of doing business in response to the COVID-19 pandemic. The health sector, including hospitals and other health care settings along with public health organizations, were deeply affected by the magnitude of illness and the polarization of the pandemic response. To understand exactly how the business of health grantmaking shifted during COVID-19, Jennifer Chubinski and Allen Smart conducted in-depth interviews with health foundation leaders from around the country to learn what changed in their grantmaking strategies and practices.
Join this informal roundtable discussion to connect with your peers, explore pressing issues, and share your experiences collaborating with other funders to advance policy change.
This session will bring together experts from the Center on Budget and Policy Priorities, the National WIC Association, and 1,000 days to explore why increasing WIC participation is vital to improving maternal and child health outcomes in the U.S.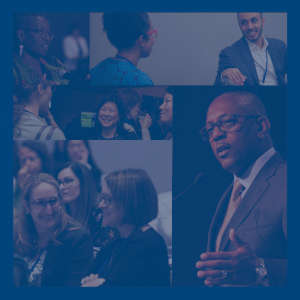 Participants will have the opportunity to connect with one another, share ideas, and discuss how combined efforts can produce better outcomes for rural communities.
The Senior Policy Analyst will be responsible for developing, leading, and conducting research projects including data analysis and preparing briefs and policy analysis in collaboration with other KFF staff.
Grantmakers In Health is looking for a dynamic Health Equity professional who enjoys delving into pressing health issues and designing programs that help the staff and trustees of foundations and corporate giving programs advance their missions and improve health outcomes for all.
This position is responsible for supporting the President and CEO, the Vice President for Programing, and the Board of Directors. Act as the primary point of contact for the Executive Management Team, facilitate communications with the staff, organizational constituency, and leaders in the field. Serve as the President and CEO's primary liaison to the board.
Connect and collaborate with peers, learn about opportunities to develop your staff, browse professional growth opportunities, and more.
Browse trustee-tailored content related to governance, strategy, and effectiveness.