GIH's 2023 Policy Priorities
GIH seeks to take a more active role in defining the key issues that will advance better health for all and support health philanthropy with the thought leadership and programming to make a lasting impact by influencing advocacy, policy, and funding in targeted areas.
This policy agenda identifies our public policy priorities for the coming year. Informed by health funders, these priorities will guide our programming, influence decisions related to issuing public statements on timely policy issues, and focus our emerging advocacy efforts. We hope these priorities will also inspire the field of health philanthropy and encourage greater collaboration and commitment to common policy goals among funders. We look forward to working with funders and others to advance this agenda.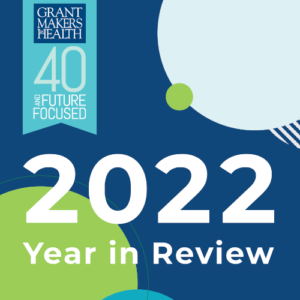 The 2022 Grantmakers In Health (GIH) Year in Review report looks back at the many services and products GIH offered Funding Partners throughout the year, provides an update on the implementation of GIH's five-year GIH strategic plan, and previews GIH's work in 2023.
Read More →
The 2022 Grantmakers In Health Fall Forum provided policy-engaged funders with information on current issues, access to leading thinkers, and connections with grantmaking peers around the theme of Better Health Policy Through Stronger Communities. The forum featured programming focused on what funders can do to strengthen community engagement, advance LGBTQ health equity, and how to support policies that achieve better health for all. 
Letter From President Cara V. James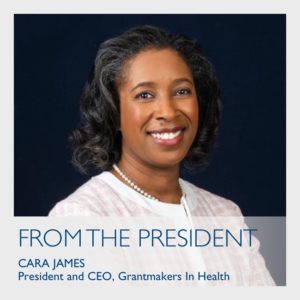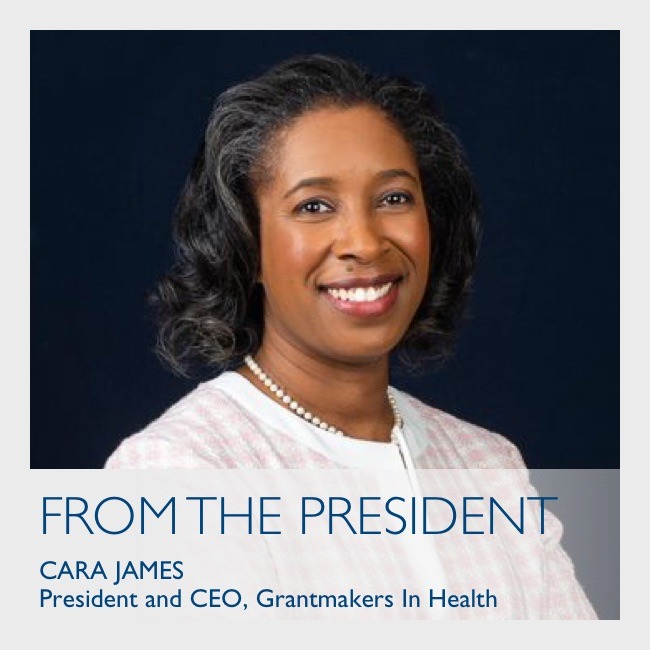 When we launched our strategic plan, we noted that to achieve our vision of better health for all through better philanthropy we would need to use our voice to take a more active role to influence advocacy, policy, and funding in targeted areas that will advance health and make a lasting, measurable impact. Our current health "system" is not designed to promote health and wellness, but to provide care once a person is sick, and it is built on a foundation of inequity based on health coverage, or a lack thereof.
Read More →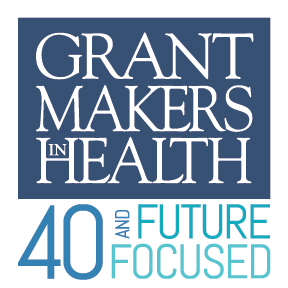 From the Annual Conference to the Fall Forum, 2022 has been a year of celebration to mark 40 years of Grantmakers In Health. We launched this milestone occasion with a new five-year strategic plan and complementary vision, Better Health For All Through Better Philanthropy. Our renewed vision for health philanthropy has served as a point…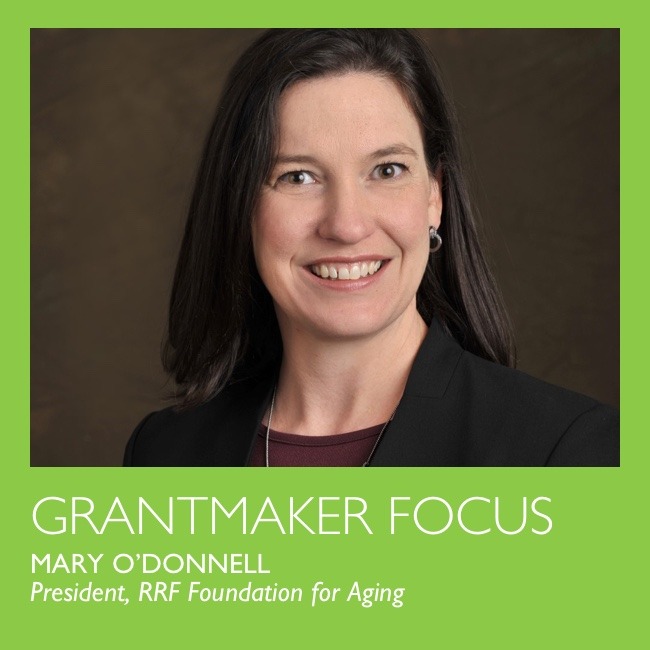 "U.S. Census Bureau projections foresee the number of people age 65 and older rising dramatically in the next decade. With an aging population, there is a growing need to provide training and self-care relief, sustainable systems, and better resources for the nation's 53 million unpaid family caregivers currently serving a vital role in our long-term care health system.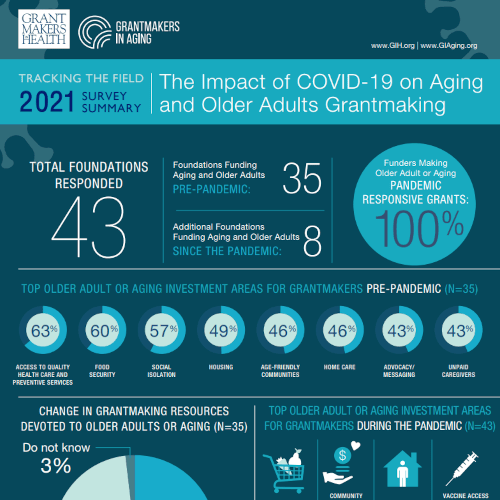 To better understand how philanthropy has responded to these challenges over the course of the pandemic, Grantmakers In Health and Grantmakers In Aging launched a joint survey in November 2021 to learn how health and aging funders are addressing COVID-19 related needs among older adult populations and potential long-term impacts on future grantmaking.
Perspectives From Health Philanthropy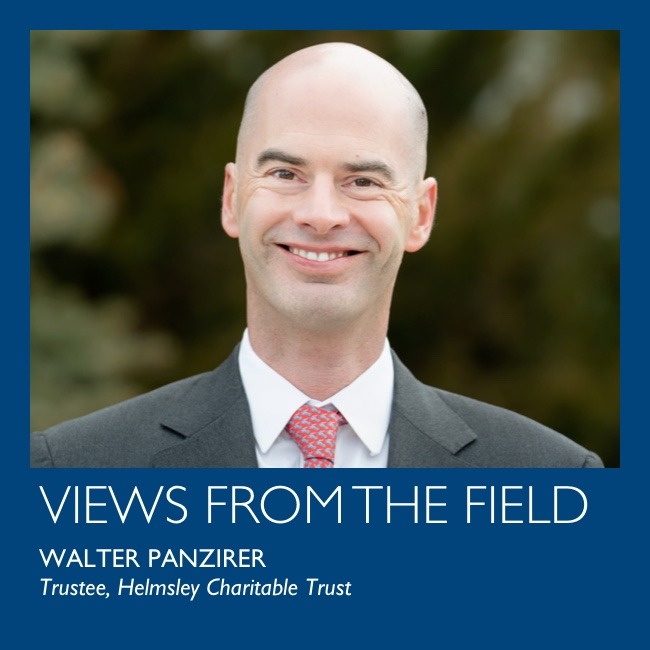 Before the COVID-19 pandemic, a mental health crisis was growing in America, with 1 in 10 adults reporting symptoms of anxiety or depression. Today, that number is 3 in 10. The recently launched 988 hotline—the mental health equivalent and alternative to 911—is a monumental step forward in changing how we acknowledge and respond to mental health needs nationally. It finally puts mental health on equal ground with physical health—a recognition long overdue—but it is only a first step in addressing the multitude of behavioral health needs.
During this session, participants will have the opportunity to learn more about GIH's public policy goals and objectives for 2023 and provide input on our activities to advance these priorities.
This position is an opportunity for an innovative, experienced health professional to join a creative, growing organization with a permanent endowment to support health improvement in Montana. The program officer will support the development and implementation of initiatives that improve and strengthen the health care system.
Connect and collaborate with peers, learn about opportunities to develop your staff, browse professional growth opportunities, and more.
Browse trustee-tailored content related to governance, strategy, and effectiveness.