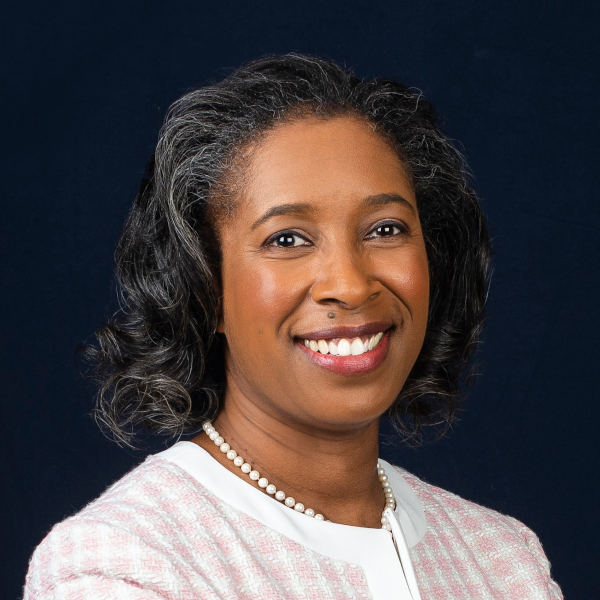 It is a time for us to educate ourselves on the health challenges facing communities of color and other vulnerable populations, and to reflect on the progress we have made towards advancing health equity and what more we must do to ensure everyone has a fair and just opportunity to be as healthy as possible.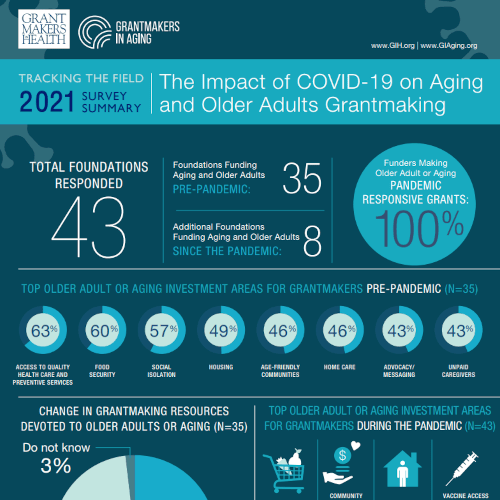 To better understand how philanthropy has responded to these challenges over the course of the pandemic, Grantmakers In Health and Grantmakers In Aging launched a joint survey in November 2021 to learn how health and aging funders are addressing COVID-19 related needs among older adult populations and potential long-term impacts on future grantmaking.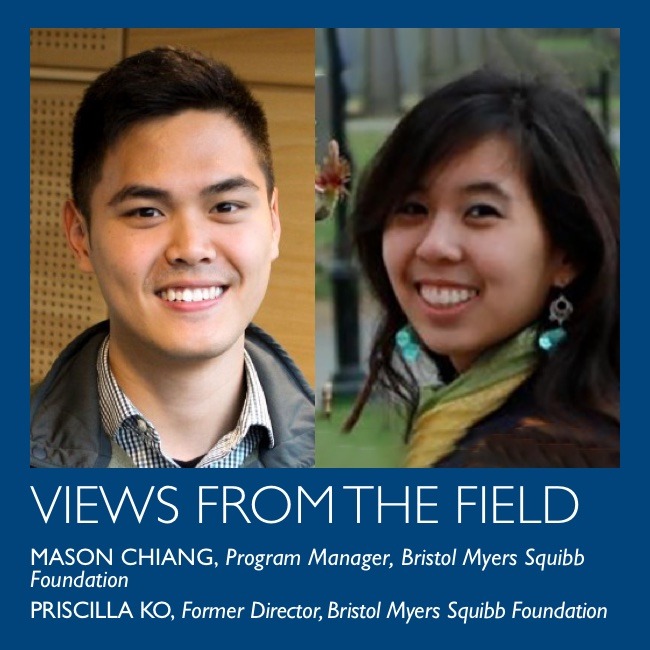 May is Asian American Pacific Islander heritage month, celebrating the fastest-growing racial group in the United States. Recent priorities for grantmakers have focused on racial equity, health and well-being, and immigrant rights. Yet, investments for Asian American, Native Hawaiian, and Pacific Islanders have been under-resourced and deprioritized, receiving only 0.26 percent of philanthropic dollars and 0.17 percent of research funding from the National Institutes of Health.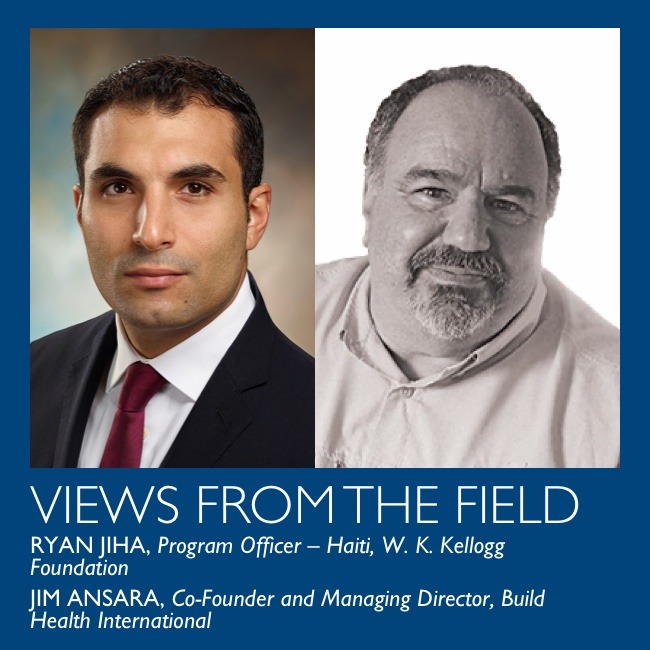 Contrary to the narrative that all philanthropic investments have been ineffective in Haiti, Partners In Health, Build Health International, and Health Equity International have had immense positive impacts on the health sector in Haiti over the last decade. With sustained funding from the W.K. Kellogg Foundation, these nongovernmental organizations are committed to tackling systemic inequities embedded in the health care system.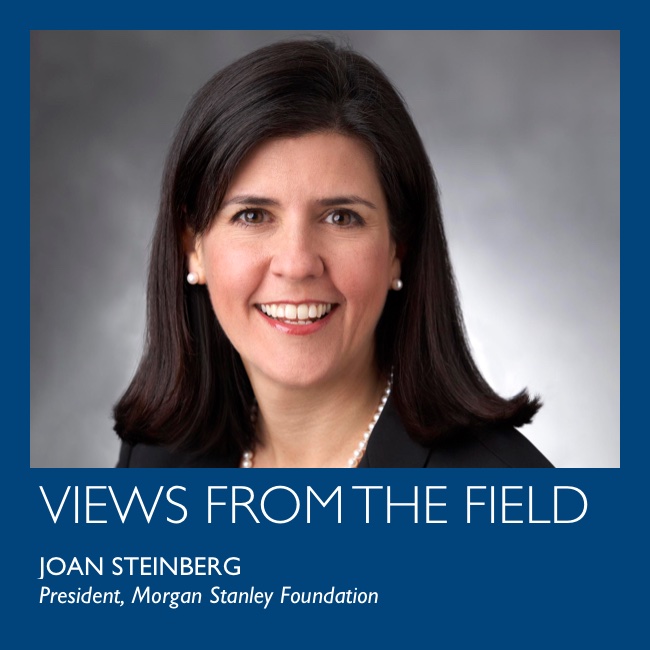 The gap is widening between mental health care and our nation's youth. The continued impacts of the COVID-19 pandemic, racial injustices, and climate change are deepening this crevice and weighing on young people. The U.S. Surgeon General issued a stark warning on youth mental health, and doctors, hospitals, mental health organizations, and young people are also sounding the alarm.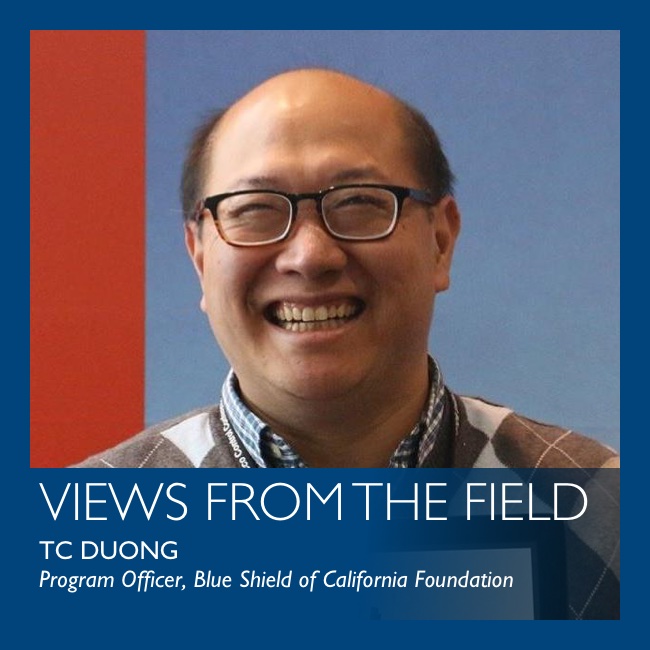 Multisector collaborations epitomize the expression "the whole is greater than the sum of its parts." Working together toward common goals, organizations from different sectors that listen and work directly with communities can multiply their impact compared to what they can accomplish working separately. Because of this, funders too can expand their impact by investing in and encouraging these multisector collaborations that serve as engines for lifting up community voices and promoting equity.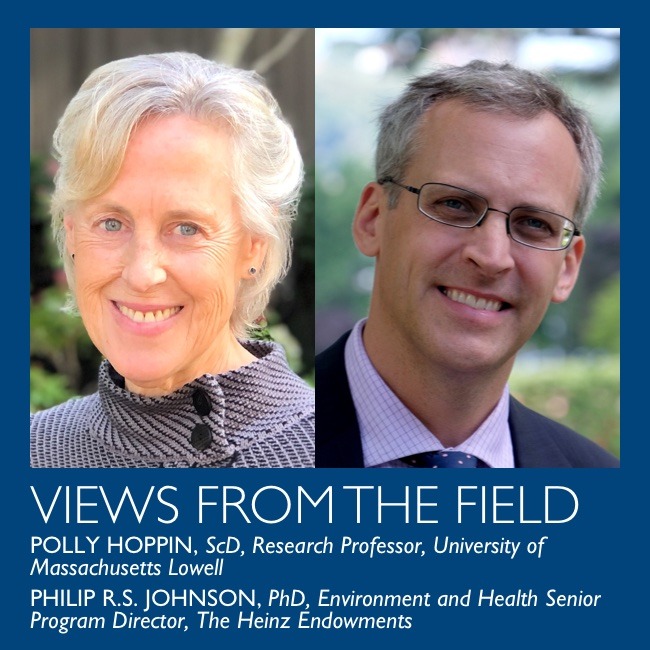 Health professionals and health advocacy groups are learning how they can elevate environmental chemicals as an important element of cancer prevention, including in research design, clinical practice, policy advocacy, and in cancer initiatives such as the Beau Biden Moonshot and states' 5-year cancer prevention and control plans. When health leaders are given the opportunity to examine barriers to cancer prevention, including those they may contribute to, they gain confidence in their ability—and responsibility—to use their power as trusted messengers to call for dramatic reductions in carcinogens.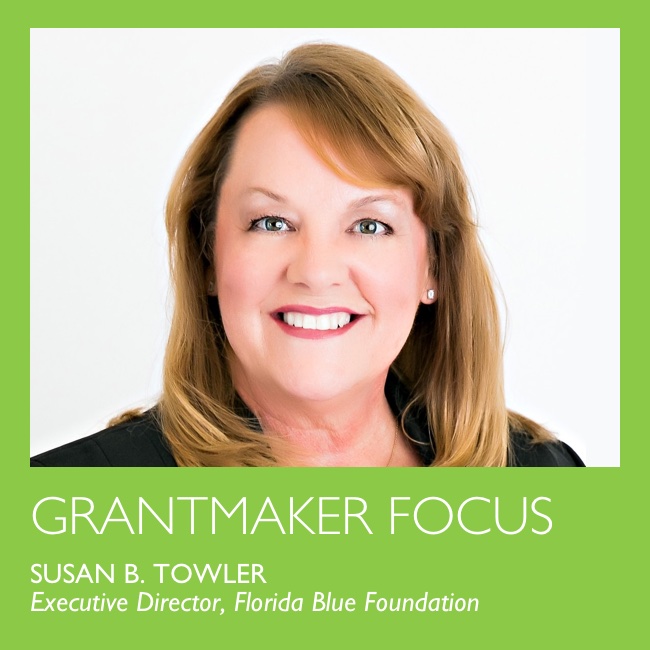 Our company and foundation have embraced the belief that all health care is local, and your zip code is the best determinant of your future health. Improving the social determinants of health is the most pressing health issue in our communities. Our three Drivers of Health – food security, mental well-being, and health equity – are the issues on which we believe that our work can make the greatest impact. By working in collaboration with philanthropy, community, business, and government, we can all aim toward the common goal of greater health for all.
Join GIH for a recap of these policy actions, and for an exploration of opportunities for philanthropic engagement in the expansion of doula services. Presenters for this webinar include Amy Chen of the National Health Law Program, Jamaica Gilliam of Blaq Birth Circle, Kiana Trabue of bi3, Inc., and Atiya Weiss of The Burke Foundation.
Join The Rippel Foundation and Grantmakers In Health to hear from philanthropic leaders Tiffany Donelson, President, and CEO of the Connecticut Health Foundation, and Qiana Thomason, President, and CEO of Health Forward Foundation.
Join this webinar to learn about a national initiative that offers states a core set of metrics to track opioid treatment access and use.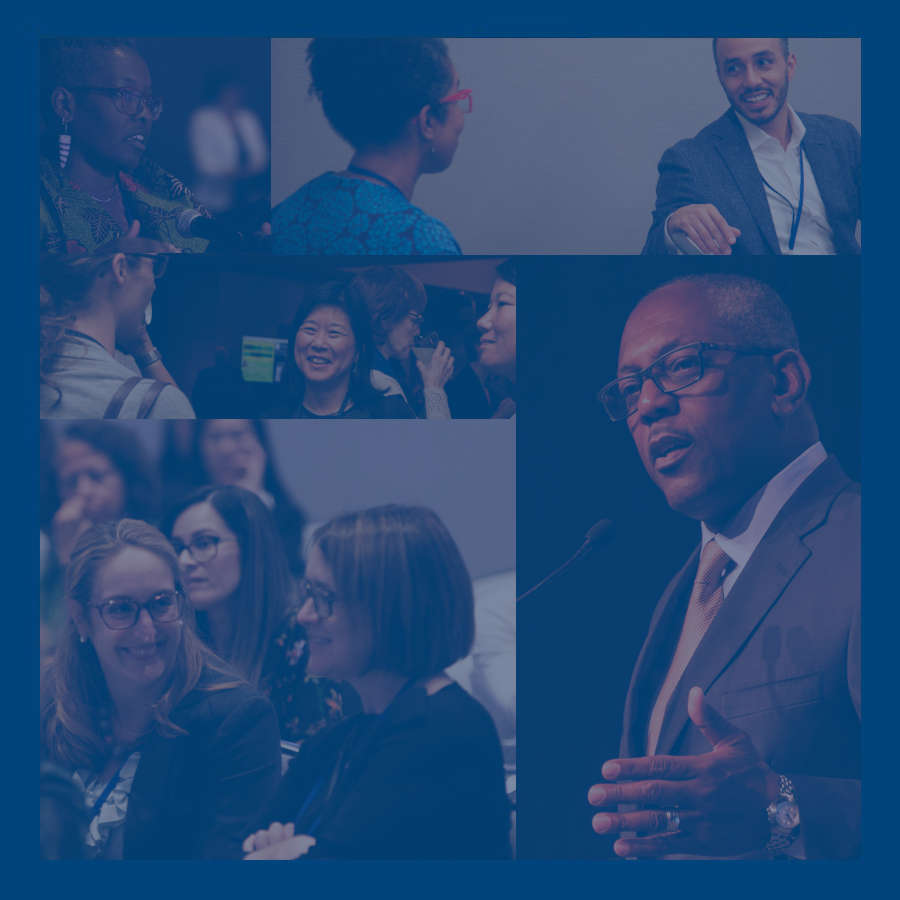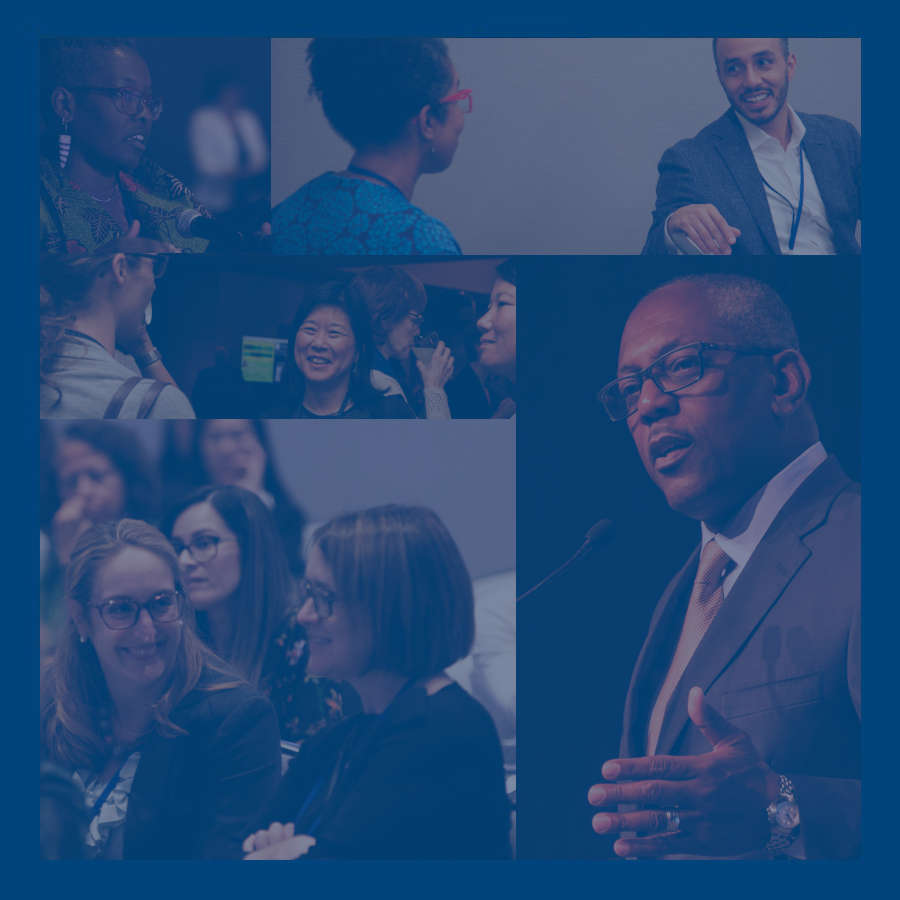 Grantmakers In Health, the National Rural Health Association, the Federal Office of Rural Health Policy, and the Centers for Disease Control and Prevention are pleased to announce the next Public-Private Collaborations in Rural Health meeting on June 2 and 3, 2022.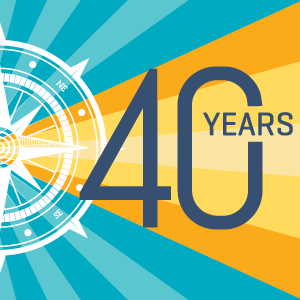 The 2022 Grantmakers In Health Annual Conference on Health Philanthropy will be held June 27-29 virtually and in Miami Beach, Florida. The GIH Annual Conference is the best place to meet up with the bright minds, seasoned experts, and innovative practitioners working in health philanthropy today.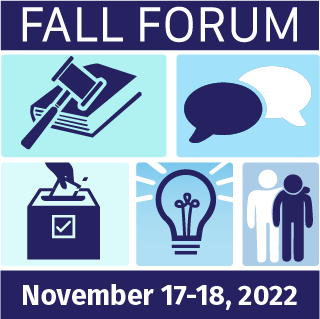 Each fall, GIH offers programming designed for funders with a strong interest in health policy. These meetings, collectively known as the Fall Forum, are an excellent opportunity for funders with a strong interest in health policy to get up-to-speed on current issues, interact with leading thinkers, and connect with their grantmaking peers.
This position will be working on the implementation of the Foundation's priorities related to Advocacy, Capacity Building, and Community Solutions, as well as supporting our locally-focused work in nine communities across the state. These responsibilities will include community engagement, relationship building with community partners, reviewing grant proposals, managing active grants, and supporting special projects that advance the Foundation's work.
The Type 1 Diabetes Program is looking for two Associate Program Officers who will work closely with the Program Officers who are leading a strategic pillar of the Helmsley Program called "Living with T1D in the United States". The pillar includes two existing and growing grants portfolios, Modernizing Care and Unlocking Better Outcomes.
Connect and collaborate with peers, learn about opportunities to develop your staff, browse professional growth opportunities, and more.
Browse trustee-tailored content related to governance, strategy, and effectiveness.