Six philanthropic networks invite interested nonprofit, health, academic, philanthropic, and government partners to join two virtual meetings in September and October. For information about the September 30, 2022 event, please click here.
This meeting will explore the current landscape of federal funding for Midwestern health-focused work on climate impacts and solutions. The meeting will be moderated by Phyllis Meadows, PhD, Senior Fellow, Health, Kresge Foundation.
The program will open with presentations by Aparna Bole, MD, FAAP from the Office of Climate Change and Health Equity of the U.S. Department of Health and Human Services (HHS); and by Commander Kimberly Davids, PharmD, MPH, CPH, Senior Public Health Advisor for HHS Region 7. A panel of Midwest health sector stakeholders will offer reflections.
Presenters and participants will be invited to: 
Highlight key funding opportunities, guidance, or technical assistance for federally qualified health clinics, public health depts, hospital systems, health professionals, and others working at the intersections of climate, health, and equity; and
Suggest concrete actions that public funders, philanthropy, or regional leaders can do to expand frontline and disadvantaged communities' access to resources for climate and health equity work.
FAQs
Who's sponsoring these events? The Climate and Energy Funders Group (CEFG), Grantmakers In Health (GIH), the Health and Environmental Funders Network (HEFN), the Neighborhood Funders Group's Midwest Organizing Infrastructure Funders, the Sustainable Agriculture and Food Systems Funders (SAFSF), and The Funders Network (TFN).
Who's invited to participate? The sponsors invite registrations from foundations, grantmaker associations, nonprofits, health professionals, academia, local and Tribal governments, community groups, and others working to advance climate, health, and/or environmental justice. The sponsors reserve the right to approve or disapprove registrations.
What parts of the Midwest is this relevant for? The meetings will focus on funding flows in federal Regions 5 (Illinois, Indiana, Michigan, Minnesota, Ohio, and Wisconsin) and/or 7 (Iowa, Nebraska, Missouri, and Kansas). Each meeting may have speakers from one or both regions. You do not need to work in these regions to participate in the webinars.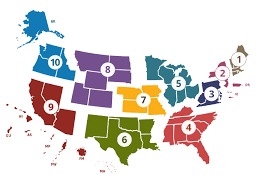 Where can I learn more? Visit the Investing at the Frontlines of Climate Change: A Funder Toolkit on Climate, Health, and Equity to learn about:
Help us improve this shared resource by suggesting other resources for the toolkit.
Willing to share what you're doing? The meeting sponsors would like to learn and share back information about organizations addressing climate change, health, and equity issues in the Midwest, to help us foster connections across philanthropic, nonprofit, health, government and other stakeholders supporting people and places impacted by climate change. Please share a little information with us about your organization and work, via this survey. The survey will offer you the options of:
Sharing your information only with the funder network sponsors, opting out of any other information exchange;
Having your organization included in a contact list shared with virtual meeting participants; and/or
Adding your organization's name to the list of organizations in the Investing at the Frontlines of Climate Change toolkit.