Grantmakers In Health's five-year strategic plan elevates leadership and influence as one of four strategic pillars for our work. GIH seeks to take a more active role in defining the key issues that will advance better health for all. We are also supporting health philanthropy with the thought leadership and programming to create lasting impact by influencing advocacy, policy, and funding in targeted areas. 
This policy agenda identifies our public policy priorities for the coming year. Informed by health funders, these priorities will guide our programming, influence decisions related to issuing public statements on timely policy issues, and focus our emerging advocacy efforts. We hope these priorities will also inspire the field of health philanthropy and encourage greater collaboration and commitment to common policy goals among funders. We look forward to working with funders and others to advance this agenda. 
Letter From President Cara V. James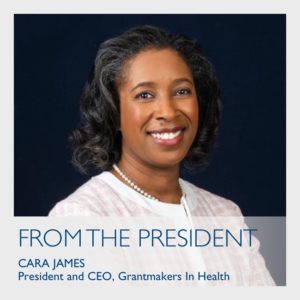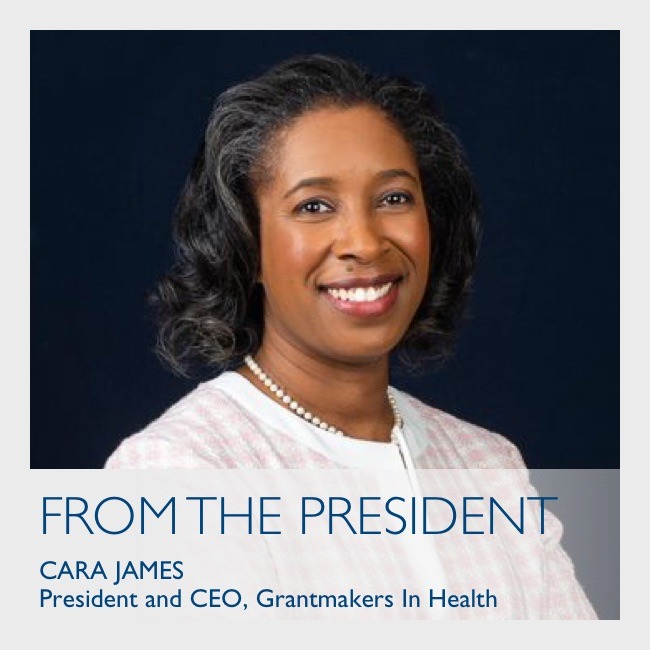 When we launched our strategic plan, we noted that to achieve our vision of better health for all through better philanthropy we would need to use our voice to take a more active role to influence advocacy, policy, and funding in targeted areas that will advance health and make a lasting, measurable impact. Our current health "system" is not designed to promote health and wellness, but to provide care once a person is sick, and it is built on a foundation of inequity based on health coverage, or a lack thereof.
Read More
Upcoming Policy & Advocacy Events
Resources from Policy & Advocacy Events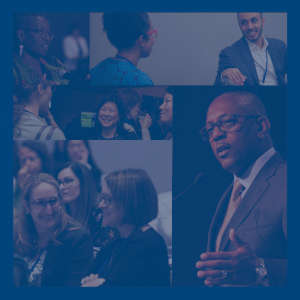 Join us for a two-part virtual, interactive series to explore social movements, the needs of movement leaders, and promising practices from funders.