Grantmakers In Health's five-year strategic plan elevates leadership and influence as one of four strategic pillars for our work. GIH seeks to take a more active role in defining the key issues that will advance better health for all. We are also supporting health philanthropy with the thought leadership and programming to create lasting impact by influencing advocacy, policy, and funding in targeted areas. 
This policy agenda identifies our public policy priorities for the coming year. Informed by health funders, these priorities will guide our programming, influence decisions related to issuing public statements on timely policy issues, and focus our emerging advocacy efforts. We hope these priorities will also inspire the field of health philanthropy and encourage greater collaboration and commitment to common policy goals among funders. We look forward to working with funders and others to advance this agenda. 
Letter From President Cara V. James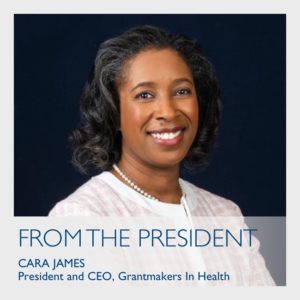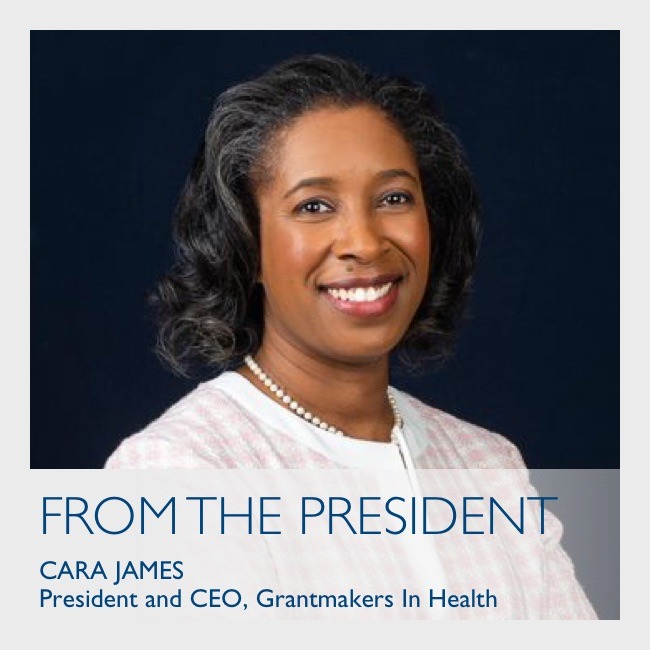 When we launched our strategic plan, we noted that to achieve our vision of better health for all through better philanthropy we would need to use our voice to take a more active role to influence advocacy, policy, and funding in targeted areas that will advance health and make a lasting, measurable impact. Our current health "system" is not designed to promote health and wellness, but to provide care once a person is sick, and it is built on a foundation of inequity based on health coverage, or a lack thereof.
Read More
Upcoming Policy & Advocacy Events
Resources from Policy & Advocacy Events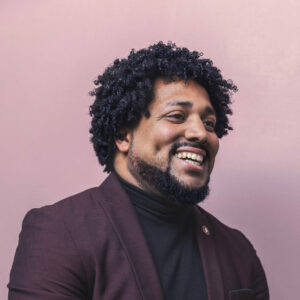 Gregory Jackson, Executive Director of the Community Justice Action Fund, will receive the 2023 Andy Hyman Award for Advocacy.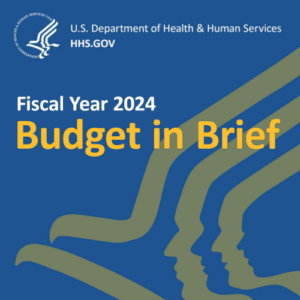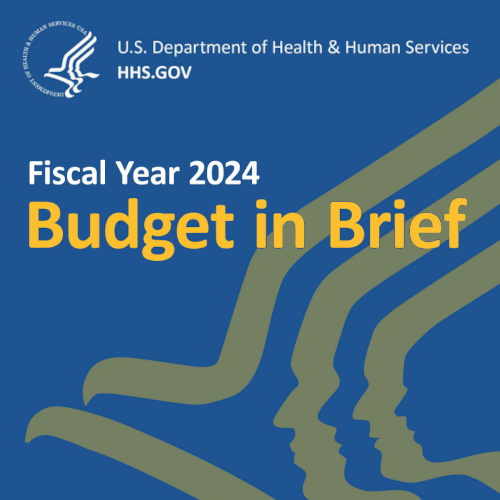 On March 9, the White House released President Biden's FY24 budget proposal, which outlines the Administration's funding priorities for the upcoming fiscal year. While Congress is likely to make significant changes, the administration's recommendations provide an important first step in the federal budget process. A summary of budget requests for the U.S. Department of Health and Human Services can be found in this Budget in Brief document.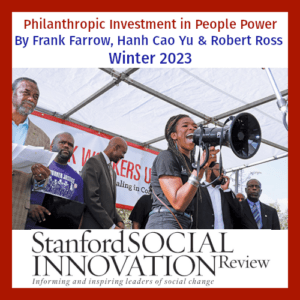 The California Endowment is spearheading renewed interest in an approach that supports communities to be the architects of their own equity efforts. This article in the Stanford Social Innovation Review (Winter 2023) examines the evidence generated by a decade-long effort that grew up around The California Endowment's Building Healthy Communities initiative and provides lessons to other philanthropies incorporating a power-building strategy.
Effective health advocacy is not an easy endeavor, but when executed correctly, the results can be game-changing. Health advocates, whether operating through organizations, coalitions, campaigns, or movements, are accustomed to spending long periods of time with no outwardly visible activity or tangible progress, followed by an immediate sense of urgency and action to seize a window of opportunity. In many ways COVID-19 was one of those windows with phrases like health disparities becoming crystal clear to many.