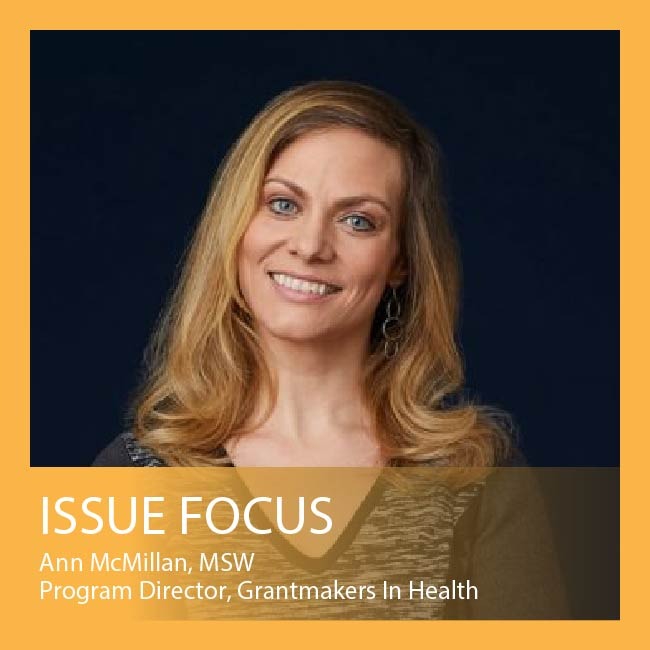 Introduction
The COVID-19 pandemic has exposed and exacerbated existing disparities in vulnerable rural communities, which place the 46 million Americans in rural geographies in a particularly precarious situation (US Department of Agriculture 2020). Individuals living in rural areas, who make up 14 percent of the U.S. population, face an increased risk of social isolation, a lack of access to health care, a higher incidence of chronic conditions such as high blood pressure and obesity, higher rates of substance use, and higher mortality (Centers for Disease Control and Prevention CDC 2017). Conditions such as chronic obstructive pulmonary disease and diabetes have a higher prevalence in rural areas, exposing those residents to increased severity of coronavirus symptoms (Rural Health Information Hub 2019). A high percentage of rural residents are elderly and at an elevated risk of transmitting the virus and the rural health care system infrastructure is less robust, with limited numbers of intensive care units, hospital beds, ventilators, personal protection equipment, and medical personnel (United States Census Bureau 2019). And people of color in rural areas are more likely to experience inequities in socioeconomic status as well as decreased access to quality health care, often resulting in compromised health statuses as the result (Morbidity and Mortality Weekly Report CDC 2017).
Philanthropic Strategies
Philanthropy is well-positioned to help address rural communities' immediate and longer-term needs related to the pandemic. In the spring of 2020, Grantmakers In Health (GIH) reached out to several funders engaged in this work to better understand their perspectives on rural response and recovery and to share those examples with the broader field to assist funders as they determine future needs and strategies in rural areas. This article is not an exhaustive collection of all foundation priorities or efforts; instead, it is meant to capture illustrative examples of health philanthropy's rural work.
Funders identified the following needs as priorities for response and recovery in rural areas:
lack of access to primary health care and treatment for COVID-19, especially in states that have not expanded Medicaid;
capacity issues in telehealth and telemedicine technology, especially in places that lack broadband internet;
revenue losses for critical access hospitals and clinics, which were already operating on thin margins;
food insecurity and social isolation, especially for older adults and those with chronic conditions;
exacerbation of behavioral health and substance use problems, in part due to a resource depletion of services to address those issues; and
inequities in rural areas in terms of services and access, as well as the historical and persistent exclusion of people of color in decisionmaking for communities.
Across the board, foundations have been lifting grant restrictions, offering programmatic extensions, allowing greater flexibility with core support, and eliminating matching fund requirements to help grantees manage this public health emergency (Grantmakers In Health 2020). Health funders are also embracing a variety of strategies for their identified priorities in rural areas, including addressing urgent primary care and behavioral health needs; creating rapid response funding streams; assisting grantees in accessing state and federal funds; addressing the social determinants of health; making strides toward health equity; helping providers to ramp up telehealth and emergency services; and planning policy, advocacy, evaluation, and systems-level work. Examples of rural philanthropy's activities follow.
Rural Philanthropy in Action
Helping Grantees Access State and Federal Funds
Montana Healthcare Foundation is increasing the capacity of current grantees (critical access hospitals, behavioral health and perinatal behavioral health initiatives, and other outpatient and primary care entities) to apply for state and federal resources. The foundation held webinars to help grantees understand and apply for government programs; scanned public grant opportunities and matched them with grantee needs; and identified and paid for grant writers' assistance. The foundation contracted with consultants to teach grantees how to recover lost revenue under the Federal Emergency Management Agency (FEMA) for costs incurred by responding to the pandemic. This was especially important for tribal entities, since the opportunities available through the Centers for Disease Control and Prevention (CDC) grants and the Coronavirus Aid, Relief, and Economic Security (CARES) Act were not broadly publicized and often had a turnaround time as little as one or two weeks to apply.
The newly established Dogwood Health Trust in North Carolina took a similar approach in helping rural communities learn about available public and private resources. Once the foundation and its grantees identified and applied for public grants, the foundation helped communities succeed in accessing the resources and using them well. They invested approximately $500,000 dollars in the last six months, most of which paid for professional grant writers, including a full-time staff person. The average cost per application was approximately $8,000 dollars, which generated $7.65 million in state, federal, and private funds to the region. They also secured $10.17 million from the Paycheck Protection Program, 70 percent of which was directed to nonprofits and small businesses in rural areas, with 26 percent of funds going to minority-owned or led organizations. (The Aspen Institute 2020).
Addressing Food Insecurity
Missouri Foundation for Health is filling existing gaps, supporting the health safety net, assisting with communications, and helping underserved counties respond to queries from the public. The foundation was particularly concerned about food insecurity and has helped food banks develop a stronger network for collection and distribution, in partnership with their local chambers of commerce. Food banks have suspended volunteerism due to the risk of virus exposure, however, the foundation's grants allow nonprofits to hire displaced workers, whose previous employers had temporarily closed, to sort and pack food.
The Headwaters Foundation is located in Montana. While the state experienced delayed surges in COVID-19 cases, the economic impact has been significant since early Spring, especially for rural hospitals and the tourism industry. The foundation invests in public health and the social determinants of health. Although the foundation does not typically address food insecurity, it is such a growing problem because of the pandemic that the foundation took drastic steps to be of assistance (Grantmakers In Health 2020). Foundation staff identified all the food banks and pantries in the area and, with their permission, proactively deposited funds into their accounts. In situations where the entity was not incorporated as a nonprofit, the foundation identified an organization to act as a financial intermediary.
Addressing Inequities in Access
Kate B. Reynolds Charitable Trust granted over $2 million in response to COVID-19 to help meet basic needs and support the health care safety net. The foundation has long invested in equitable access to health care including in rural areas, working to close the coverage gap, increase health insurance enrollment, improve outcomes, and narrow disparities. It also funds health equity capacity-building grants to help traditionally marginalized individuals and organizations lead the change they want to see in their communities and determine solutions for health care delivery infrastructure. This work disrupts historical structures in rural areas that have tended to empower a small number of residents and have excluded people of color (Grantmakers In Health 2018).
Healthcare Georgia Foundation has focused their rural COVID-19 funding on safety net and basic human needs around a health equity lens. In response to the pandemic, the foundation has provided unrestricted general operating support so that grantees have maximum flexibility and foundation staff are working to ensure that relief is distributed equitably. The collaboratives that take part in the foundation's Two Georgias initiative are addressing local decisionmaking in rural areas, particularly in eliminating how people of color are underrepresented in the process. In this initiative, the foundation also encourages gathering real-time data and evaluation on vulnerable communities, stratified by race and ethnicity, to better understand the challenges they are working to overcome. (Grantmakers In Health 2020).
Working Together to Leverage Results
The Michigan Health Endowment Fund, the Ethel and James Flinn Foundation, the Metro Health Foundation, Blue Cross Blue Shield of Michigan, and the Blue Cross Blue Shield of Michigan Foundation collaborated to award nearly $3 million to help safety net providers in Michigan ramp up their telehealth services. This funding will ensure safe treatment for patients who might not otherwise seek services during the pandemic, increase accessibility in rural areas with sparse providers, and attempt to stem the loss of revenue during this time of decreased appointments. Grants will provide training, support treatment, secure equipment, and more for Federally Qualified Health Centers (FQHCs), behavioral health providers, human service agencies, and other safety net providers in rural areas throughout the state.
The Milbank Memorial Fund is an endowed operating foundation that works to improve population health. A major focus of this work is identifying, informing, and inspiring state health policy leaders, which they do in part by convening state decisionmakers on specific population health topics. In 2020, the Fund is assisting states as they develop rural health improvement strategies by working with stakeholders to identify and address an important rural health issue in their state. The Fund is also convening state leaders this year to address issues such as behavioral health crisis programs and COVID's impact on health systems, particularly primary care.
Prioritizing the Rural Emergency Medical Response
The Leona M. and Harry B. Helmsley Trust has long supported telemedicine and telehealth, funding Avera Health at over $70 million during the last decade. The recently launched Helmsley Telemedicine Education Center was designed to provide a telehealth certificate program for providers, and has pivoted to act as an emergency operations center in response to the pandemic. Helmsley is supporting the American Heart Association in training medical personnel who lack recent experience in oxygenation and ventilation. The trust is also supporting a nearly $5 million effort to enable rural emergency medical services and rural hospitals to utilize LUCAS mechanical CPR devices (hands-free resuscitation) for COVID-19 cardiac arrest patients.
In April, the Maine Health Access Foundation released a rapid response funding request for proposals to maintain or expand access to health care, behavioral health, or substance use disorder services for vulnerable populations in response to challenges and additional barriers created by the COVID-19 pandemic. Focus areas included behavioral health, health care, and long-term services and support, but among the most numerous requests were those supporting emergency medical services in rural areas. The $250,000 set aside for the opportunity was quickly surpassed, with nearly $725,000 in requests in the span of just a week, and ultimately grantmaking totaling just under $450,000. Proposals outlined a wide range of needs, including telemedicine emergency response situations and requests as simple as the ability to sterilize masks and other equipment. The foundation also distributed an additional $675,000 in unrestricted grants in early April throughout the state and in rural areas.
Conclusion
Foundations are stepping in to support rural areas, in the hope that their investments can help contain the virus, mitigate its impact, and help to stabilize both the health and economies of these communities. Philanthropy does not control enough capital to address all the challenges that the pandemic presents, however, and foundations have had to make difficult decisions about what to fund first.
During this time, funders are also beginning to reflect on how to make lasting improvements in the rural health infrastructure, potentially transforming care, reimagining public health, and restructuring health care systems in ways that produce better and more equitable health outcomes for all. 
---
References
Population and Migration Overview, by John Cromartie, Economic Research Service, United States Department of Agriculture, February 2020.
About Rural Health, Center for Surveillance, Epidemiology, and Laboratory Services, the Centers for Disease Control and Prevention, August 2017.
Chronic Disease in Rural America Rural Health Information Hub, November 2019.
The Older Population of Rural America: 2012 – 2016, by Amy Symens Smith and Edward Trevelyan, Population Division, United States Census Bureau, September 2019.
Racial/Ethnic Disparitiies Among Rural Adults – United States, 2012 – 2015. By Cara V. James, Ramal Moonesinghe, Shondelle M. Wilson-Frederick, Jeffrey E. Hall, Ana Penman-Aguilar, and Karen Bouye. Morbidity and Mortality Weekly Report, Centers for Disease Control and Prevention, November 17, 2017. 66(23);1–9
Rural Food Insecurity: COVID-19 and Beyond, by Brenda Solórzano and Erin Switalski, Headwaters Foundation, Grantmakers In Health, August 2020.
The State of Health Disparities in the United States, National Academies Press, January 2017.
No Time for 'Business As Usual': Health Philanthropy Responds to the COVID-19 Pandemic, by Kate Treanor and Eileen Salinsky, Grantmakers In Health, April 2020.
Ratcheting Up Rural Response, Recovery and Resilience: Five Good Ideas for Philanthropy Right Now, webinar by The Aspen Institute, June 2020.
Navigating Currents of Change – A Journey to Deepen Our Impact by Lori Fuller, Kate B. Reynolds Charitable Trust, Grantmakers In Health, June 2018.
Investing in Rural Communities to Achieve Health Equity, by Lisa Medellin and Samantha Bourque Tucker, Healthcare Georgia Foundation, Grantmakers In Health, July 2020.