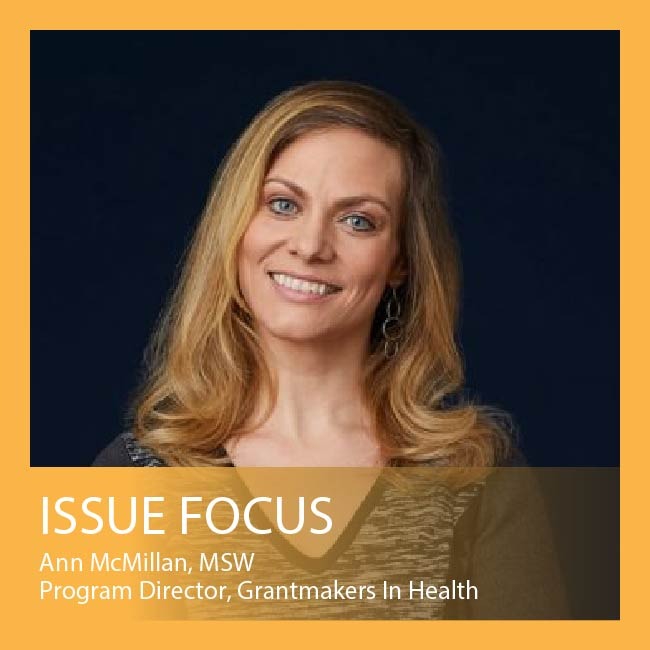 The traditional health care system is founded on a model of patients visiting their providers in person. But for some, that paradigm does not work. Whether because of geographic distance in rural areas, being homebound at a residence, a shortage of health care professionals, or lack of transportation, there are a variety of reasons why a consumer might not be able to connect to their health care. Much work has been done to develop solutions to those problems, particularly using approaches that transcend traditional clinical models. Telehealth is one such solution that is gaining traction at an ever-increasing rate.
The Health Resources and Services Administration (HRSA) defines telehealth as "the use of telecommunications and information technologies to share information, and provide clinical care, education, public health, and administrative services at a distance." This might entail connecting a patient and provider via live videoconferencing or recording the patient's digital health information and sending it to a provider in a separate location for review at a different time ("store-and-forward"). The settings vary: from hub-and-spoke models that link health care facilities with satellite offices, to technology-equipped mobile health units, to a consumer's own home. These approaches can be applied to primary care, dentistry, behavioral health, and more. Telehealth encompasses everything from telemetry devices that monitor a patient's vital statistics via wearable devices to mobile applications that help a patient manage their own chronic condition.
Philanthropic Strategies
Health funders investing in delivery system transformation and access to quality health care have capitalized on new telehealth opportunities to reach consumers in innovative ways, particularly vulnerable or hard-to-reach patients.
In a recent Grantmakers In Health (GIH) Funding Partner survey, 31 respondents indicated that their foundation currently supported telehealth strategies. (Note: The survey was sent to representatives of 240 GIH Funding Partner organizations. GIH Funding Partners are philanthropic organizations that support GIH through unrestricted grants or program funding.) Examples of that work included live videoconferencing, transmission of recorded information, patient monitoring via electronic tools, training software for health care providers, home visiting programs that utilized technology, or mobile devices that transmitted general health education (Figure 1). The majority of respondents indicated that their support was focused on a specific geography or health condition, rather than geared toward a specific population group.
Figure 1:
Support for telehealth includes:
Videoconferencing between a patient and practitioner
86%
Transmission of a recorded health history to health practitioner at a different location
45%
Patient monitoring via electronic tools that measure personal health and medical data for review by a provider at another location
45%
Apps or software that increase the connectedness or efficiency of health care providers
41%
Apps or software that remotely increase a provider's training or expertise
32%
Apps or software that increase a patient's connectedness with health care system support or with other patients
27%
Home visiting programs that use technology as part of their main operation
23%
Mobile devices that transmit general educational information, targeted texts, or health notifications
14%
Models of Note
The following examples illustrate a few of the projects that funders are spearheading in the world of telehealth.
California Health Care Foundation. The California Health Care Foundation (CHCF) supports work to improve the information technology and communications network capacities of the health care delivery system. Part of that work entails developing and testing sustainable models of telehealth for patient-provider interactions in the safety net. The foundation has supported two-year grants that enable nine Federally Qualified Health Centers (FQHCs) to hire telehealth coordinators and participate in technical assistance opportunities and peer learning workshops. As CHCF states, "Having a full-time, dedicated telehealth coordinator at the site of care can make all the difference."
The Leona M. and Harry B. Helmsley Charitable Trust. The Helmsley Charitable Trust prioritizes projects related to rural health care that provide health care service delivery, alleviate workforce shortages, and promote innovative solutions that use information technologies to connect rural patients to emergency medical care. They concentrate their support on hub-and-spoke models and the buildup of services at smaller rural hospitals, including training for providers and emergency personal on the latest medical therapies. In 2018, Avera Health received a grant of $7.8 million from The Helmsley Charitable Trust to build a 24-hour telemedicine behavioral health team as part of this work and in 2019, a $4.3 million grant to develop and launch a program that would "give health care providers an opportunity to earn a certificate in telehealth or a specialty certificate in telemental health."
Health Resources and Services Administration (HRSA). HRSA provides resources through the Office for the Advancement of Telehealth to community-based programs, hospitals state programs, and policy research programs. The agency also operates a Telehealth Resource Center that provides technical assistance and training, and supports effective collaboration among its partners. HRSA leads the Telehealth Centers of Excellence program, as well, which recognizes public academic medical centers that have a high volume of telehealth visits, are financially self-sustaining, and provide services to medically underserved areas with high rates of chronic disease and poverty.
Aetna Foundation. The Aetna Foundation has long invested in mobile health (mHealth) technologies, such as health-related mobile applications and other tools, to leverage digital health technology to improve health in vulnerable and minority communities. Recently, Aetna partnered with the Towson University Foundation to create a mobile application for stroke survivors. The aim is to connect improve care coordination by connecting patients to their therapists, physicians, and other caregivers. The application features games targeted towards seniors (who make up a large proportion of stroke survivors) to increase their flexibility, coordination, and strength.
Strategies to Consider
Funders have supported telehealth in various ways, and the field continues to be ripe for investment and advancement. Potential strategies include:
Community Communication. Funders can create a communication loop with the public to advance telehealth. By convening community meetings or information gathering sessions, funders can learn and understand the needs and desires of a community related to telehealth. Additionally, utilization can be boosted by communicating the importance of such technology to the public and by documenting its ease of use and value.
Provider Support. Funders can help providers, especially those who see low-income or underserved individuals, integrate telehealth options into their care. Of particular importance is supporting the infrastructure needed for FQHCs and clinics to integrate these strategies, especially when making connections to specialty care.
Policy Advancement. Funders can track and advance policy that allows telehealth benefits to be fully realized for the most vulnerable patients. For example, in April 2019, the Centers for Medicare and Medicaid Services announced a new policy that would allow Medicare Advantage to include telehealth benefits. And, because of the patchwork nature of state and federal laws related to Medicaid, there are also still policies that hinder telehealth adoption, in particular by disallowing a patient's home to qualify as a "facility."
Conducting and Publishing Research. Funders can seed research and promulgate the results to consumers, providers, and the public. As of August 2019, the Patient Centered Outcomes Research Institute (PCORI) had invested $381 million in comparative clinical effectiveness research studies in telehealth. Much of that research is focused on very specific clinical interventions. More data is needed on the general benefits of using telehealth, its utilization rates, and its availability in the safety net.
Addressing Barriers. Funders can address the remaining barriers to telehealth. For example, broadband in rural areas must be expanded for telehealth technology to reach its full potential. Philanthropy can safeguard that these new technologies improve and do not exacerbate existing disparities.
Conclusion
The past decade has led to tremendous advances in technology to treat illness and deliver care that is portable, flexible, and creative in reaching patients. Telehealth technologies are more robust than ever and help vulnerable populations connect to the care they need. But more work is needed to ensure that availability and utilization of telehealth are keeping up with the technology.
Foundations are increasingly embracing telehealth as they craft solutions to reduce the distance between patients and their health care. As funders help to build the health care system that supports telehealth, they have an opportunity to take an approach that engages with other funders and experts doing this work, is based on needs articulated by community members, and takes into consideration the larger policy context in which these programs operate.
---
Additional Reading
Lazur B, Bennett A, King V. The evolving policy landscape of telehealth services delivered in the home and other nonclinical settings. Milbank Memorial Fund issue brief. August 2019.
Butler J and Cousart C. States explore emerging evidence to learn new, innovative uses of telehealth. National Academy for State Health Policy blog. September 30, 2019.
---
References
Aetna Foundation. Improving the health of stroke survivors through a mobile app for everyday rehabilitation. Access online October 2019.
Avera eCare. Avera receives Helmsley grant to extend behavioral health telemedicine. Press release October 2018.
Avera eCare. Avera receives $4.3 million Helmsley grant to establish national telehealth certificate program and education center. Press release October 2019.
Health Resources and Services Administration. Telehealth programs. Accessed online August 2019.
Center for Medicare and Medicaid Services. CMS finalizes policies to bring innovative telehealth benefit to Medicare Advantage. Press release: April 5, 2019.
Mohr P, Attinson D, and Lakhia A. PCORI-funded projects aim to use telehealth to address disparities. PCORI blog: July 2018.
Patient-Centered Outcomes Research Institute. Telehealth-related PCORI-funded research projects. Accessed online September 2019.