Better health through better philanthropy
GIH Staff: Faith Mitchell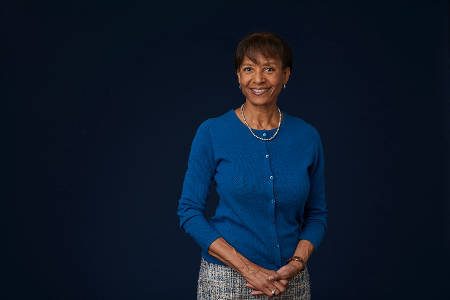 Faith Mitchell, PhD
President and CEO
fmitchell@gih.org
Faith Mitchell is the President and CEO of Grantmakers In Health (GIH), where she was previously Vice President for Program and Strategy. Prior to joining GIH, Dr. Mitchell was Senior Program Officer at the Institute of Medicine (IOM) where she was responsible for the health disparities portfolio. Dr. Mitchell spent 12 years at the National Academies, both at the IOM and as a Center Director in the Division of Social and Behavioral Sciences and Education. She has also held leadership positions at the U.S. Department of State, The San Francisco Foundation, and The William and Flora Hewlett Foundation. Throughout her career, Dr. Mitchell has worked on the application of social science to domestic and international public policy, health policy, and programs. She is a frequent writer on health-related topics and most recently published the articles Healthy Eating, Active Living: Reflections, Insights and Considerations for the Road Ahead, New Directions For Foundations In Health Equity with Patricia Doykos and Kristina Gray-Akpa, and Innovations in Health Equity and Health Philanthropy.
GIH Connect
Connect with GIH to learn, collaborate, and grow through education, networking, and leadership opportunities.
Sign Up
Sign up for the GIH Bulletin to stay on top of news from the field.
Funding Partner Portal Login
Login to access exclusive Funding Partner resources from GIH.