Better health through better philanthropy
GIH Staff: Alison Perencevich, M.P.H.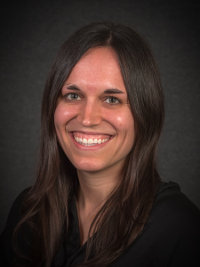 Alison Perencevich, M.P.H.
Program Director
aperencevich@gih.org
Issue Areas:
Access to Quality Health Care > Behavioral Health
Prevention & Wellness > Integrative Health
Alison Perencevich is responsible for Grantmakers In Health's (GIH) work on behavioral health, integrative health, and environmental health. Prior to joining GIH, Ms. Perencevich was a Legislative Assistant with the American Academy of Pediatrics Department of Federal Affairs, where she coordinated federal policy strategies on a range of child and adolescent health issues. Previously she was a Program Coordinator at the Bixby Center for Global Reproductive Health at the University of California, San Francisco. Ms. Perencevich holds a bachelor's degree in neuroscience from Middlebury College and a master of public health degree from Johns Hopkins Bloomberg School of Public Health.