Better health through better philanthropy
GIH Staff: Kristina Gray-Akpa, MSW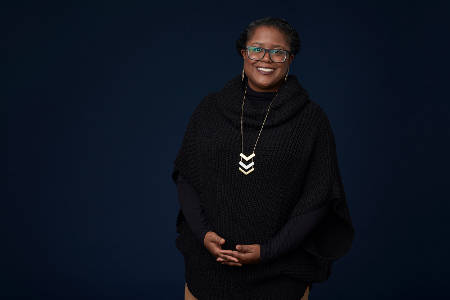 Kristina Gray-Akpa, MSW
Program Director
kgray@gih.org
Kristina Gray-Akpa is a Program Director at Grantmakers In Health (GIH), responsible for health equity programming on disparities and the social determinants of health. Prior to joining GIH, she was a program analyst with the National Association of County and City Health Officials, where she helped build a national network of public health officials taking collective action against health inequity. She also served as a consultant to the CDC Addressing Gender Inequities in Health and Safety project. Previously, she developed media advocacy strategies focused on health, financial security, and aging at AARP. Earlier in her work, she led youth advocacy, leadership development, and youth organizing efforts in Washington, DC schools. She holds a bachelor's degree in communications from Goucher College and a master of social work degree from the University of Maryland.
Issue Areas:
Equity> Disparities, Social Determinants of Health
GIH Connect
Connect with GIH to learn, collaborate, and grow through education, networking, and leadership opportunities.
Sign Up
Sign up for the GIH Bulletin to stay on top of news from the field.
Funding Partner Portal Login
Login to access exclusive Funding Partner resources from GIH.