Better health through better philanthropy
GIH Staff: Natasha Khanna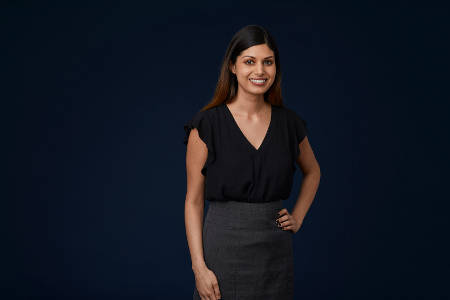 Natasha Khanna, MSW
Communications Director
nkhanna@gih.org
Natasha Khanna is the Communications Director at Grantmakers in Health (GIH), responsible for leading all external communications initiatives. Prior to joining GIH, Ms. Khanna was Assistant Director of Communications at Martha's Table, where she spearheaded marketing and communications efforts for the historic District-based social services organization. Previously she led communications at various nonprofit organizations, including a DC-based public charter school, the Shanti Bhavan Children's Project, and the National Research Consortium on Commercial Sexual Exploitation. She began her career at Robinson Lerer & Montgomery, a full service strategic communications firm based in New York City. Ms. Khanna holds a bachelor's degree in media arts and design from James Madison University and a master's degree in social work from the University of Michigan.
GIH Connect
Connect with GIH to learn, collaborate, and grow through education, networking, and leadership opportunities.
Sign Up
Sign up for the GIH Bulletin to stay on top of news from the field.
Funding Partner Portal Login
Login to access exclusive Funding Partner resources from GIH.