Better health through better philanthropy
2016 Annual Conference: Hotel & Travel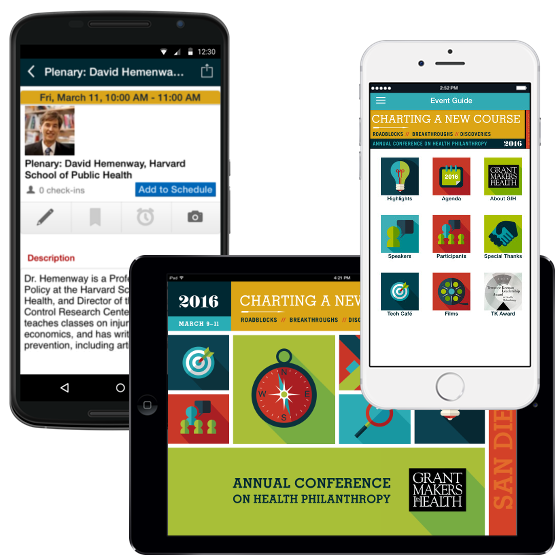 A detailed agenda, session locations, speaker profiles, and additional materials can be found within the mobile app and app website.
Travel to and from the annual conference:
When planning your trip to the annual conference, the GIH conference team suggests that you arrive no later than Wednesday, March 9th, 2016 to allow enough time to get settled prior to the start of the first annual conference events that afternoon.
Official conference activities will conclude at 2:00 p.m. on Friday, March 11th. In order to take advantage of all that the conference has to offer, we suggest scheduling your departure flight no earlier than Friday evening.
The San Diego International Airport is serviced by twenty different airlines that offer nonstop flights from more than 50 destinations. Click here to find the airline that is right for you.
Official Conference Hotel
Loews Coronado Bay Resort
4000 Coronado Bay Road San Diego, CA, 92118
The conference hotel (Loews Coronado Bay Resort) is sold out.  If you are not able to confirm a hotel room reservation at the Loews Coronado Bay Resort, we suggest you check with the Coronado Visitor Center. Each year as the conference date draws near, some people cancel their room reservations.  We encourage your staff to check back on the status of room availability.
Information regarding accommodations in Coronado can be found on The Coronado Visitor Center website:
www.coronadovisitorcenter.com/accommodations   
Information regarding transportation options on Coronado Island for overflow participants can be found here. 
GIH Connect
Connect with GIH to learn, collaborate, and grow through education, networking, and leadership opportunities.
Sign Up
Sign up for the GIH Bulletin to stay on top of news from the field.
Funding Partner Portal Login
Login to access exclusive Funding Partner resources from GIH.