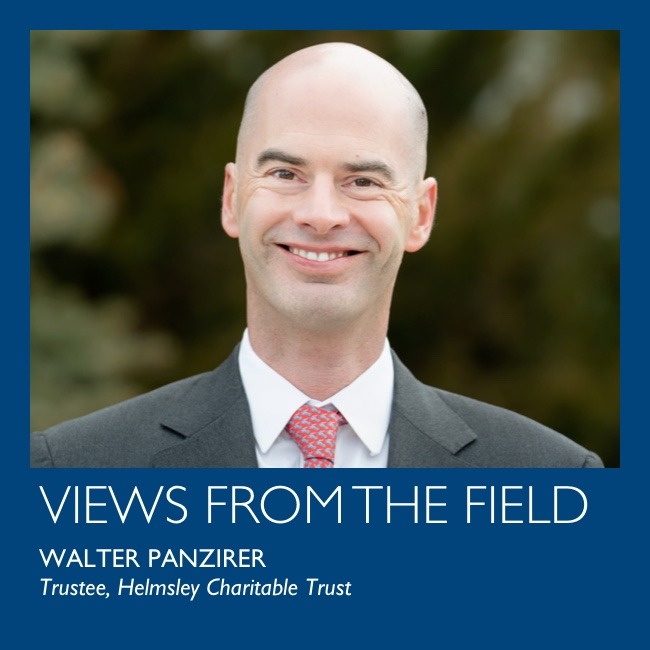 Before the COVID-19 pandemic, a mental health crisis was growing in America, with 1 in 10 adults reporting symptoms of anxiety or depression. Today, that number is 3 in 10. The recently launched 988 hotline—the mental health equivalent and alternative to 911—is a monumental step forward in changing how we acknowledge and respond to mental health needs nationally. It finally puts mental health on equal ground with physical health—a recognition long overdue—but it is only a first step in addressing the multitude of behavioral health needs.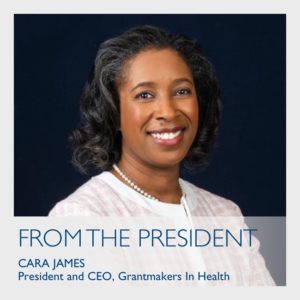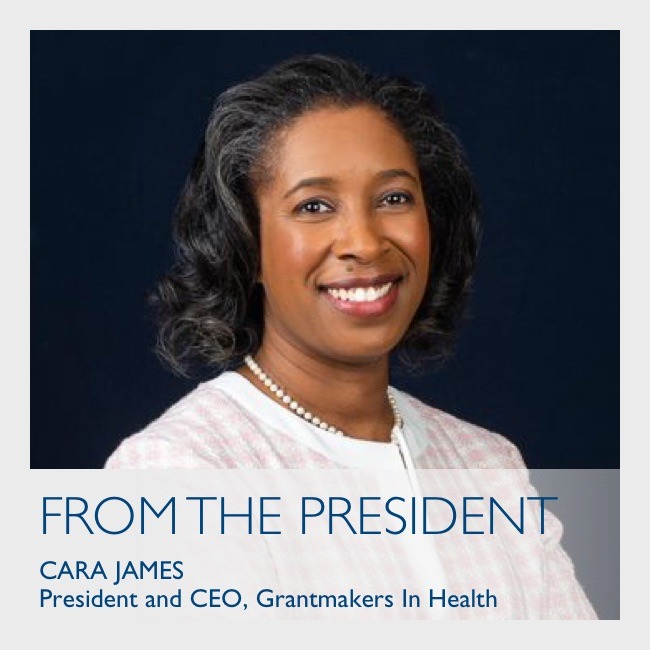 When we launched our strategic plan, we noted that to achieve our vision of better health for all through better philanthropy we would need to use our voice to take a more active role to influence advocacy, policy, and funding in targeted areas that will advance health and make a lasting, measurable impact. Our current health "system" is not designed to promote health and wellness, but to provide care once a person is sick, and it is built on a foundation of inequity based on health coverage, or a lack thereof.
Read More →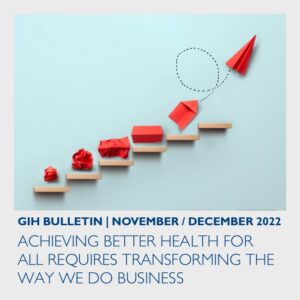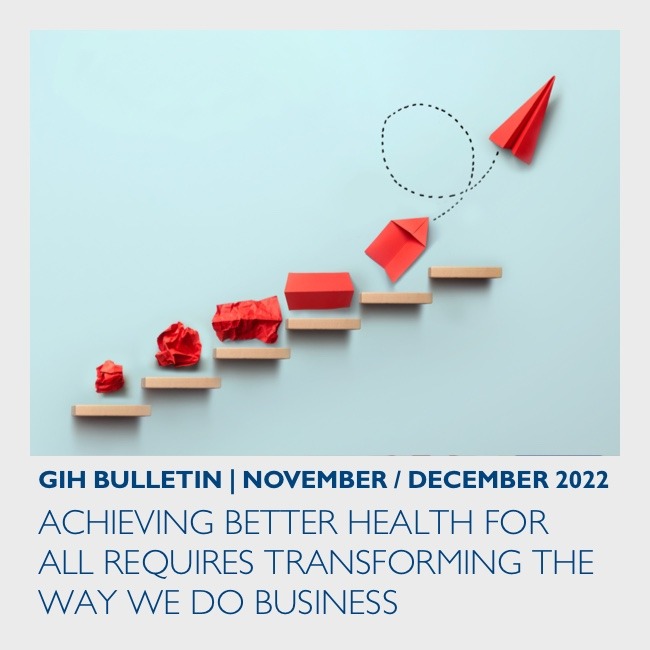 This year has been an exciting time of renewal and transition at Grantmakers In Health. We celebrated our 40th anniversary and began implementing an ambitious five-year strategic plan, that included work to identify when and how GIH would use its voice to advance policies that support better health for all and at long last returned to in-person convenings with our annual conference, Fall Forum, and other events.
Read More →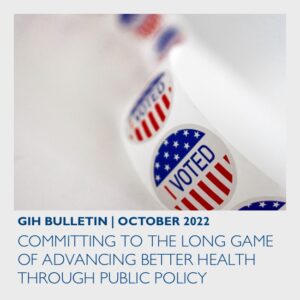 Every year around this time, we participate in a time-honored process of voting for candidates we believe align with our values. As people across the country prepare to vote in state and local elections, those of us working in health philanthropy should take a moment to reflect on what we can do to support policies to advance better health outcomes.
Read More →
On the fourth and final episode of the series, representatives from philanthropy-serving organizations discussed priority issues and promising strategies to strengthen and expand philanthropic investments in rural areas.
The third episode of the four-part series addressed economic development in rural areas. Economic prosperity or lack thereof is a vital social determinant of health.
This podcast explored the benefits of this expanding service delivery mode, as well as the challenges to achieving equitable telehealth access.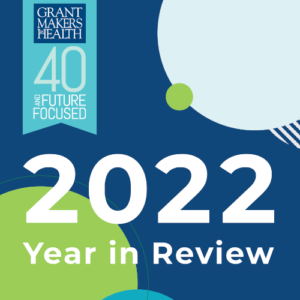 The 2022 Grantmakers In Health (GIH) Year in Review report looks back at the many services and products GIH offered Funding Partners throughout the year, provides an update on the implementation of GIH's five-year GIH strategic plan, and previews GIH's work in 2023.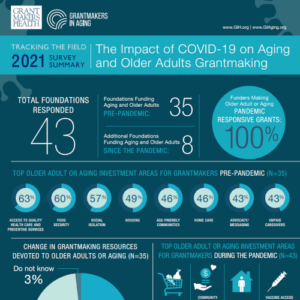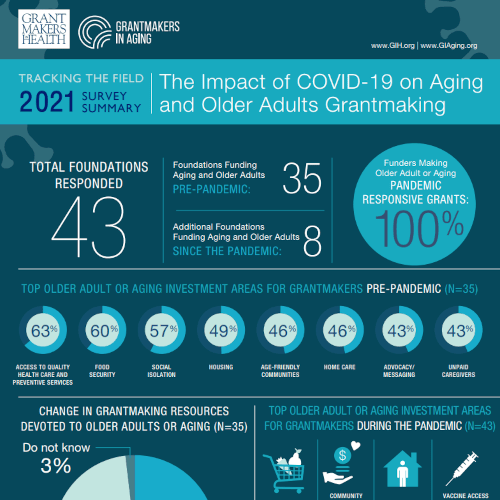 To better understand how philanthropy has responded to these challenges over the course of the pandemic, Grantmakers In Health and Grantmakers In Aging launched a joint survey in November 2021 to learn how health and aging funders are addressing COVID-19 related needs among older adult populations and potential long-term impacts on future grantmaking.
GIH has developed a policy agenda that explicitly identifies our public policy priorities for the coming year. This policy agenda will guide our programming, communications, and advocacy efforts. During this session, participants will have the opportunity to learn more about GIH's public policy goals and objectives for 2023 and provide input on our activities to…
Sign up for the GIH Bulletin Newsletter