Better health through better philanthropy
GIH Connect
Connect with GIH to learn, collaborate, and grow through education, networking, and leadership opportunities.
Sign Up
Sign up for the GIH Bulletin to stay on top of news from the field.
Funding Partner Portal Login
Login to access exclusive Funding Partner resources from GIH.
Meet the Expert: Mark Smith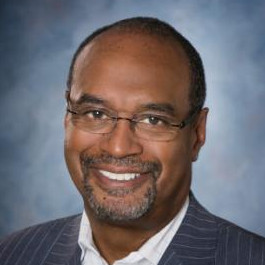 Areas of Expertise
Grantmaking: Strategic Planning, Award Processes
Operations: Foundation Startups, Conversions Issues and Legacy Obligations, Investment Oversight, Staff Recruitment and Development
Governance: Board Development and Relations, Succession Planning
Issue Areas: Health Reform, Publication Policy and Advocacy Strategies, Quality
About Mark
Dr. Mark Smith is a Professor of Clinical Medicine at the University of California at San Francisco and Visiting Professor at the School of Public Health at the University of California at Berkeley. He co-chairs the Guiding Committee of the Health Care Payment Learning and Action Network.
From 1996 through 2013, Dr. Smith was the Founding President of the California HealthCare Foundation (CHCF), which he led from its formation. Over 17 years, Dr. Smith helped build the Foundation into a recognized leader in delivery system innovation, public reporting of care quality, and applications of new technology in health care. Smith spearheaded the launch of California HealthLine and iHealthBeat, daily electronic publications with a combined circulation of 60,000; the CHCF Center for Healthcare Reporting at USC, an award-winning initiative which partners with local publications and broadcast outlets throughout the state in producing original reporting; the CHCF Innovation Fund, which invests in companies advancing the foundation's mission; and the CHCF Leadership Fellows Program, whose 300 alumni are senior leaders in virtually every clinical enterprise in the state.
Before CHCF, Dr. Smith was Executive Vice President of the Henry J. Kaiser Family Foundation, where he oversaw programs in HIV, reproductive health, and the health care marketplace. Prior to that, he was on the faculty at the Johns Hopkins Schools of Medicine and of Public Health, and directed the AIDS clinic there.
Dr. Smith was elected to the Institute of Medicine in 2001. He chaired the Institute of Medicine's Committee on the Learning Healthcare System, which produced the widely-publicized 2012 report, Best Care at Lower Cost. He serves on the Boards of the Institute for Healthcare Improvement, the Commonwealth Fund, the Archstone Foundation, Concerto Healthcare and the Editorial Board of Health Affairs, and advises several startup companies and venture funds. He has been honored by the California Legislature, the California Hospital Association, Grantmakers In Health, the Society of General Internal Medicine, and others. He was also a 2014 Menschel Senior Policy Fellow at the Harvard School of Public Health.
Dr. Smith holds a BA from Harvard College, an MD from the University of North Carolina, and an MBA from the Wharton School at the University of Pennsylvania. A Board-certified internist, he maintains an active clinical practice in HIV care at Zuckerberg San Francisco General Hospital.