Better health through better philanthropy
2019 Fall Forum
Washington, DC Area
November 7 - 8, 2019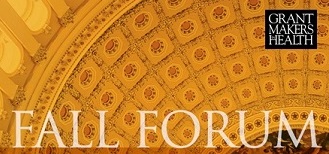 Save the Dates! 
This year's Fall Forum will include policy strategy sessions and the Lauren LeRoy Health Policy Lecture.
About the Annual Fall Forum
Each fall, GIH offers programming designed for funders with a strong interest in health policy. These meetings, collectively known as the Fall Forum, are an excellent opportunity for grant and policymakers to get up-to-speed on current issues, interact with leading thinkers, and connect.
GIH Connect
Connect with GIH to learn, collaborate, and grow through education, networking, and leadership opportunities.
Sign Up
Sign up for the GIH Bulletin to stay on top of news from the field.
Funding Partner Portal Login
Login to access exclusive Funding Partner resources from GIH.