Better health through better philanthropy
2015 Annual Conference: Breakout Sessions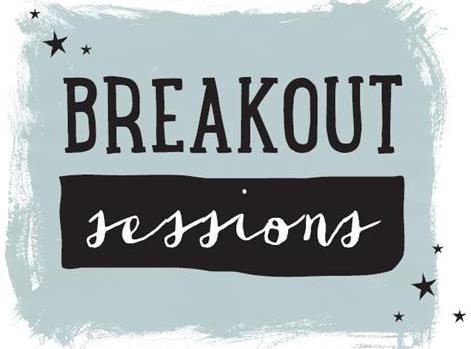 We're doing things a little differently at the 2015 annual conference. In addition to offering 60-minute breakout sessions designed by your grantmaking colleagues, the conference will also include "deep dive" sessions to maximize interactivity and encourage different ways of learning.
Access the conference agenda, speaker profiles, and session handouts here.

THURSDAY, MARCH 5, 11:30 A.M. - 12:30 P.M. 
Behavioral Health Philanthropy: The Key to Health Outcomes
Session Designers: New Hampshire Charitable Foundation, Conrad N. Hilton Foundation, and Interact for Health
This session will explore the ways in which collaborative substance use disorder and health funding strategies can support health funders in achieving broad health improvement outcomes. Through facilitated discussion, presenters will share case studies of policy and practice improvement projects to improve substance use disorders prevention, treatment, and recovery supports, which have led directly to broader improvement in general health outcomes and systems transformation. After exploring the opportunities and challenges related to funding in this area, participants will walk away with a better understanding of how to integrate substance use prevention and treatment into their grantmaking to achieve health outcome goals. This session is recommended for those who do not currently fund in substance use disorders, but fund in the areas of prevention, treatment, and long-term care for other health issues.
Building an Equitable Food System for Community Health
Session Designers: PolicyLink and W.K. Kellogg Foundation
Building an equitable food system is an important part of building healthier communities, especially in long-overlooked low-income communities and communities of color. Healthy food access projects have responded to a critical need in these communities and brought triple bottom line benefits by helping revitalize local economies, create jobs, and contribute to better health. This session will focus on how these projects represent a holistic approach to improving health and building healthy communities. Presenters and participants will generate ideas and strategies for philanthropy to advance these efforts through policy and programmatic change.
Connecting Low-Income, Undocumented Immigrant Communities to Health Care
Session Designers: Altman Foundation, The California Endowment, The New York Community Trust, and Paso del Norte Health Foundation
Immigrants are part of the fabric of American communities and key contributors to the economy. But those who are low-income, undocumented, and uninsured confront one of the most challenging "pathways" into health care. Across the country there are examples of states and localities that have expanded the safety net available to this population, as well as a variety of programs that are improving outreach, health education, and service delivery on the ground level and in the absence of governmental subsidy or reform. To conceive, launch, and sustain these programs can take creativity, resourcefulness, and nontraditional partners—innovations that philanthropy can jump start or bring to the next level. This session will explore illustrative programs and provoke a discussion about what is possible, while remaining mindful of differences in the political climate, the characteristics of local immigrant communities, and the financial challenges to providers in different regions of the country. 
Forging New Relationships in the Era of Health Reform
Session Designers: Maine Health Access Foundation, Missouri Foundation for Health, and St. Luke's Health Initiatives
Enrolling millions of people in quality, affordable health plans through the health insurance marketplace is the centerpiece of the Affordable Care Act (ACA). Individual states had markedly different approaches and varying levels of success with the first open enrollment period of the marketplace, but all states relied upon new partnerships to ensure the success of whichever model they selected. In many cases, philanthropy provided the resources and support that made this necessary relationship building possible. In Arizona, Maine, and Missouri (three federally facilitated marketplace states), grantmakers took on new roles: building coalitions, developing marketing and advertising campaigns, and in some instances becoming the public face of marketplace enrollment. Join this session to explore the myriad roles philanthropy has played in meeting the challenges and leveraging the opportunities provided by the ACA.
Investing in Strategic Capacity Building for Nonprofits              
Session Designer: Health Foundation for Western and Central New York
Although the conventional focus of capacity building has been on organizations struggling to survive, highly effective organizations are increasingly seeking to build strategic capacity in order to reinforce resilience, drive scalable action, and leverage policy change. Designed to advance understanding and practice in the field by highlighting diversity in purposes of and approaches to strategic capacity building, this panel discussion will focus on issues related to the design, implementation, and evaluation of strategic capacity building initiatives. Emphasis will be given to the rationale for the grants, challenges involved, accomplishments of grantees, and lessons for future capacity building initiatives.
Leaps of Faith: Managing Foundation Political and Reputational Risk in Pursuit of Transformational Change
Session Designer: New York State Health Foundation
Some of the biggest risks foundations can face are political or reputational in nature. Discussants at this session will share how their foundations embraced such risks with a focus on decisionmaking and risk management. Candid conversations will focus on when political and reputational risks are worth the rewards, how to persuade other funders to partner with you given the risks involved, communicating with stakeholders and the broader public about the risks, and ensuring that foundations' reputations are intact after the high-risk work concludes.
United to Advance Health through Nursing
Session Designer: Robert Wood Johnson Foundation
The Future of Nursing: Campaign for Action initiative has made progress in implementing the recommendations of the landmark 2010 Institute of Medicine report The Future of Nursing. In this session, the campaign's funders and grantees will describe how they came to work together, leveraged other resources, agreed on strategies and measurable outcomes, and measured progress. The discussion will then turn to the next generation of ideas to advance progress and how to bring them to scale. Topics will include how best to advance nursing education, promote nursing leadership, increase the diversity of the nursing workforce, and reduce consumer barriers to care through organizational and public policy changes.

Urban Peace in Watts: How to Transform High-Violence Communities
Session Designer: The Advancement Project and The California Endowment
Just a few years ago in the Los Angeles neighborhood of Watts, residents rarely ventured outside their homes and did not trust local law enforcement. Children could not walk to and from school safely because of threats and intimidation by gangs. Latino residents were frightened to participate fully in the community. This session will examine how the Advancement Project's Comprehensive Violence Reduction Strategy has successfully reduced violence, strengthened community cohesion, and increased health and safety in Watts. Presenters will discuss strategies for changing the conditions that lead to community violence and share their experiences collaborating with diverse stakeholders, including law enforcement, residents, gang interventionists, and public sector agencies.
---
THURSDAY, MARCH 5, 2:30 – 3:30 P.M.
Community Health Workers: Addressing the Triple Aim through a Culturally-Informed Approach 
Session Designer: Kaiser Permanente NW
Health systems, providers, and funders have more interest than ever in the role of community health workers (CHWs), promotores de salud, and patient navigators. The Affordable Care Act calls out these workers and encourages public and private health care organizations to include CHWs in their services. As hospitals and health plans "discover" and deploy this workforce, how do we ensure that the cultural knowledge of CHWs is leveraged to address health equity, along with affordability, the patient care experience, and population health? This session will provide a forum to discuss this question and provide funders with the opportunity to share their own experiences working with CHW programs. Participants also will learn about the Warriors of Wellness project, which supports CHWs to provide culturally specific services through a community collaborative.
Learning from One Another: Empowerment and Place-Based Change
Session Designer: The California Endowment and FSG
Many funders over the past three decades have invested time, energy, influence, and resources into supporting place-based strategies as a way to achieve measurable change in communities. As more funders consider using a place-based approach, it is important to reflect and share lessons on the role of community in creating lasting change. Drawing on The California Endowment's Building Healthy Communities initiative, this session will focus on how funders can empower communities to set their own agendas, contribute to policy and systems changes, and lead healthier lives. Participants will have the opportunity to share insights about their involvement in place-based work and consider how the lessons learned from the first four years of Building Healthy Communities can inform their own strategies and practices.
Empowering Health Care Consumers with Data: Foundation Roles     
Session Designer: California HealthCare Foundation
As demonstrated by the proliferation of websites and apps that leverage data to help consumers manage their own health, choose providers and health plans, and assess treatment options, increased collection, sharing, and use of health-related data have the potential to engage consumers in a broad range of important health decisions. This session will examine how foundations are supporting creative uses of health information to promote consumer engagement and will explore the role of philanthropy in ensuring that data are used in meaningful and appropriate ways.
Getting Results with Empowerment Evaluation
Session Designers: The Health Foundation of Central Massachusetts, Inc. and Robert Wood Johnson Foundation
Nonprofit organizations rarely have the capacity to design their own program evaluation and collect, monitor, and analyze programmatic data over the course of a program's planning and implementation. Empowerment evaluation offers an alternative approach, where the funder, grantee, and evaluator enter a partnership of mutually shared goals from the beginning. This approach provides program stakeholders with tools for assessing the program's planning, implementation, and evaluation, as well as mainstreams evaluation as part of the program's planning and management. Join this discussion to learn more about empowerment evaluation, how it is different from other forms of evaluation, and how a national funder and local funder are using this approach.
Gray Matter in Gray Heads: Promoting Seniors' Behavioral Health
Session Designers: Williamsburg Health Foundation and Maine Health Access Foundation
By 2030 a quarter of the 78 million Americans over the age of 65 will experience behavioral health disorders that are not part of the normal aging process. Despite this high prevalence of disorder, two-thirds of seniors never receive appropriate services and care. This hands-on workshop will highlight innovative programs and approaches with a proven track record of success. Participants will engage in an active dialogue that explores a wide variety of community-based strategies, shares lessons learned and practical tools for grantmakers, and imparts practical insights and tips for supporting senior behavioral health.
Rural Health Planning: Working at the State Level
Session Designer: Kate B. Reynolds Charitable Trust
In many states, rural health improvement policy is stuck in a rut of health care access and provider recruitment and retention. Faced with steadily declining health indices in many of its rural counties, North Carolina has taken a different approach. This session will focus on the development of the state's first rural health plan, which ties rural health improvement to specific education, economic development, and built environment strategies, and works to bring promising rural health care solutions to scale. Session participants will come away with an understanding of how rural leaders can better conceptualize health improvement opportunities, an example of how a health funder can help refashion well-established public planning processes, and new ideas about how to include the diverse voices of rural residents in similar efforts.
First Steps on the Pathway to Health:  The Role of Social-Emotional Development in Our Youngest Children
Session Designers: Irving Harris Foundation and Early Childhood Funders' Collaborative
The first years of life are critical in setting children on the path of optimal health and development. When young children are exposed to trauma, their brain development is adversely affected. Join this session to explore how three foundations are investing in prevention and intervention strategies to ensure that strong building blocks of social-emotional development are laid in early childhood. This session will examine best practices for supporting caregivers and practitioners; strategies to mitigate the impact of trauma; examples of states and communities that have sought to integrate health care, mental health, and early education; examples of national program models; communications strategies; and the role of public policy and advocacy. Participants will also consider the roles philanthropy can play to support best practices, replication model programs, public policy, and advocacy.
You Can't Always Get What You Want: Payment Reform and Delivery System Redesign Initiatives
 
Session Designer: Maine Health Access Foundation
Rising health care costs have inspired many health foundations to address complicated systems change issues related to payment and delivery system reform. These efforts have included grants focused on promoting the adoption of patient-centered medical homes; testing value-based payment contracts between payers and providers; and offering technical assistance, communications support, and other resources to policymakers. This session will provide a candid exploration of how four foundations sought to encourage payment reform, cost containment, and delivery system redesign; how these plans evolved in response to unexpected challenges and opportunities; and what critical lessons funders learned from these efforts.
---
THURSDAY, MARCH 5, 4:00 – 5:00 P.M.
ACA Pathways to Domestic Violence Prevention and Health System Integration
Session Designer: Blue Shield of California Foundation
National prevention guidelines created under the Affordable Care Act provide an opportunity to integrate domestic violence prevention into our health care system. The law requires all health plans to reimburse for domestic violence screening and counseling as a standard part of women's preventive services. Join this session to learn about new partnerships between domestic violence and health care providers that are broadening the definition of health, and to consider the role philanthropy can play to ensure domestic violence is integrated into the health care system.
Blazing New Trails: Peer Support and Peer Networks in Health Care
Session Designer: Hogg Foundation for Mental Health
The role of peers and peer support has gained significant momentum as a strategy to augment and support traditional health care services. This session will explore the best practices of peer support, common challenges, and the benefits of peer networks to advance the concept of recovery and community wellness. Representatives from Texas and California will highlight peer programs driven by youth and adults in both urban and rural communities and implemented in a range of settings, including mental health and reproductive health services. Participants will gain a better understanding of the key components of peer support, as well as practical information about how to implement peer support programs as a workforce strategy.
Building, Assessing, and Sustaining Effective Leadership Development Programs
 
Session Designer: The Bridgespan Group
Community-based organizations working in today's rapidly evolving health care landscape require leaders with the right mix of knowledge, skills, experiences, and networks. To build this capacity, many foundations support leadership development programs. During this session, participants will explore lessons learned from several different programs, and panelists will share insights on program effectiveness, changes in design and approach, and metrics for assessing program impact.
Building Healthy Communities through Youth and Intergenerational Leadership
 
Session Designer: Funders' Collaborative on Youth Organizing
Across the country, young people and adults from the communities most affected by childhood obesity, diabetes, asthma, and other health disparities are taking leadership to build healthier communities. Organizations led by young people and adults from low-income communities and communities of color are bringing people together to research issues, develop solutions, and win campaigns. In this session, participants will explore how the engagement and empowerment of community members and young people can be an effective pathway to health. Presenters will provide concrete examples of how young people and adults are organizing to address the social determinants of health, share best practices and tools for funding youth and community leadership, and engage participants in an interactive discussion about supporting intergenerational leadership.
Healing Arts across the Military Continuum: Community Impact Programs
Session Designers: Grantmakers in the Arts and National Center for Creative Aging

This session will feature the latest research, policy, and practice in healing arts programs serving both the military and veteran populations. Through the lens of funding entities, governmental agencies, and service organizations, the discussion will share a framework for integrating the healing arts into community and health-based settings. Program examples, such as music, visual arts, and journaling, will be shared to explore the role between art and well-being in both urban and rural settings.
How Will We Know If the Affordable Care Act Is Working?
Session Designer: Maine Health Access Foundation
The Affordable Care Act (ACA) has the potential to promote access to high-quality coverage and care for better health, particularly for people with lower incomes. With so many differing implementation models and diverse outreach and enrollment strategies, it is challenging to assess the impact of the ACA. In this session, participants will learn about the growing array of ACA survey and data resources, and hear from several state health foundations that have leveraged these new tools to track and compare the impact of the ACA on the uninsured in their states. The session will also present new information gathered by surveys and research conducted by local funders that were developed to sharpen outreach strategies to reach the uninsured. Attendees will learn how they can design and leverage the survey work of national funders, share rapid cycle information that can inform and enhance their work, and be invited to share work they are supporting that can enrich and inform local action.
Improving Health Outcomes Through Housing: Bridging the Health Care and Homelessness Systems
 Session Designer: Funders Together to End Homelessness
Individuals experiencing homelessness are among the most vulnerable in our society, with many long-term homeless people having complex health problems and being among the most frequent users of the health system. Both children and adults in homeless and recently re-housed families present an array of health care needs that, if unaddressed, greatly increase the risk of repeat episodes of homelessness and expensive medical treatment. In this session, three funders will discuss how they are bringing together the health care and homelessness sectors to improve health outcomes and lower costs through strategic investments, building relationships among diverse organizations, and increased access to services and housing. 
Innovations in Oral Health Care Access
 Session Designer: St. David's Foundation
Oral health care continues to be woefully out of reach for many low-income communities, inspiring new and innovative approaches to increase access. This session will outline current national oral health needs and trends, and highlight two innovative programs reaching underserved communities in Austin. The first is a mobile dental program that uses data mapping, analysis, and evaluation to improve service delivery and connect patients to permanent dental homes. The second is a community collaborative that has created critical partnerships to connect Austin musicians to high-quality medical, dental, vision, hearing, and mental health services. Participants will learn how these strategies have helped increase access to oral health care, discuss how to effectively use data and evaluation to improve outcomes, and explore innovative approaches to connecting patients to dental/medical homes.
---
FRIDAY, MARCH 6, 11:30 A.M. – 1:00 P.M.
Deep Dive: Medicaid Expansion
Session Designer: Grantmakers In Health
This session will explore the status of the Medicaid expansion throughout the country, and potential strategies for working effectively within the different state scenarios. Grantmakers will have the opportunity consult with state policy experts and to share lessons learned from their own work. 
Funders' Failapalooza: Learning from What Didn't Turn Out the Way We Expected
Session Designer: Maine Health Access Foundation
Foundations that take risks and strive to be true change agents experience failure repeatedly along their journey. Grantmakers rarely, however, talk about this aspect of foundation work. This facilitated discussion will use storytelling in a safe and engaging atmosphere to encourage learning from failure. Session panelists will provide examples of activities or strategic approaches that did not meet stated goals or outcomes, as well as insights on why the work failed and lessons learned. Small group discussions will allow participants to share their own failures and reflections on where or how projects went wrong, what could be done differently in the future, and lessons other grantmakers can learn from the experience.
Health Outside the Hospital Walls: Promoting Upstream Strategies in the Era of Health Reform    
Session Designer: Kaiser Permanente National Community Benefit and Robert Wood Johnson Foundation
Although hospitals have traditionally dedicated their community benefit efforts to care and coverage programs focused on the medical needs of underserved populations, some are increasingly seeking to address the social determinants of health through grantmaking, strategic partnerships, and investments in community development. Accelerated by provisions of the Affordable Care Act which require nonprofit hospitals to conduct a community health needs assessment and adopt an implementation plan to respond to identified needs, this movement toward upstream strategies promises to yield both additional resources for investment and creative new models for strengthening communities. This session will provide an in-depth exploration of these opportunities—examining the innovative ways Kaiser Permanente and other hospital leaders have leveraged community benefit investments to improve community health and exploring the critical role philanthropy can play in cultivating meaningful collaboration among hospitals, health system, public health agencies, and civic leaders. Please note: This session is designed to facilitate an advanced discussion and will not include a detailed overview of federal policies related to hospital community benefit requirements. Background resources will be made available in advance of the session to clarify the policy context.
Human-Centered Design: A Powerful Tool for Health Funders
Session Designers: Gordon and Betty Moore Foundation and gravitytank
Human-centered design is an emerging approach that has the potential to help health funders and their partners identify impactful, durable solutions for improving health and health care. The approach focuses on deeply understanding and engaging end-users in the design, prototyping, testing, and implementation of products, processes, strategies, and services. This hands-on workshop will introduce health grantmakers to the process of human-centered design and how it can be incorporated into the work of any foundation, regardless of funding focus, size, or geography. Participants will engage in an actual design session, in which they focus on a health issue, select practical design tools for addressing the issue, and apply these tools in real-time.
Learning Lab: Evaluating Collective Impact
Session Designers: Collective Impact Forum and Grantmakers In Health
Description: Collective impact has emerged as a promising approach to achieving progress on a broad range of health issues. This approach takes time, however, and may leave stakeholders wondering whether progress is being made along the way. In this session participants will examine an evaluation framework and set of tools that can assist funders who are considering how to measure the performance of collective impact initiatives. Participants will also explore how evaluating a collective impact initiative differs from evaluating an individual program, discuss the importance of ongoing learning and evaluation throughout the collective impact initiative's life cycle, and clarify the relationship between evaluation and shared measurement.
Small Foundations and Impact Investing
Session Designers: Arabella Advisors and Grantmakers In Health

As opportunities for investment in health care increase, foundations are developing strategies to make impact investments that complement their philanthropic goals. While there are many considerations that foundations must take into account as they develop these strategies, there are established best practices they can integrate from other practitioners doing this work. This session will review these considerations and highlight foundations' experiences in different stages of program implementation. Topics covered will include board engagement, geographic considerations, staffing, consultant engagement, common challenges, and lessons learned.
Special Topics in Housing: Intersections of Housing Instability, Displacement, and Health
Session Designers: The Boston Foundation, The California Endowment, and Grantmakers In Health
While the links between housing and health are well-documented, a growing body of evidence points to housing instability and displacement as two key drivers of health inequity. In this interactive session, funders from The Boston Foundation and The California Endowment will focus on these emerging issues and share innovative strategies to promote safe, stable, affordable, and quality housing and sustainable, resilient communities. Participants will learn about The Boston Foundation's new grant competition, Health Starts at Home, which brings housing providers and advocates together with health care providers and institutions to address the negative effects of housing instability on children. The session will also examine how health funders and community organizers are working together in low-income communities of color in California to prevent the unintended negative health outcomes associated with gentrification. 
What Works to Spread Integrated Care?
Session Designers: Jewish Healthcare Foundation and Maine Health Access Foundation

Although health funders have made significant impact in the field of integrated behavioral and physical health care, communities are still learning how best to sustain and spread evidence-based integrated care services. This hands-on workshop will explore strategies for implementing and maintaining necessary systems requirements, including practice leadership, data-driven quality information, health information technology, and effective payment models. Through case studies and small group discussion, participants will be able to discuss challenges and opportunities for spreading integrated care and apply these strategies to other initiatives that aim to sustain and spread new models of health care delivery. Participants will also share resources and tools for integrated care.
GIH Connect
Connect with GIH to learn, collaborate, and grow through education, networking, and leadership opportunities.
Sign Up
Sign up for the GIH Bulletin to stay on top of news from the field.
Funding Partner Portal Login
Login to access exclusive Funding Partner resources from GIH.