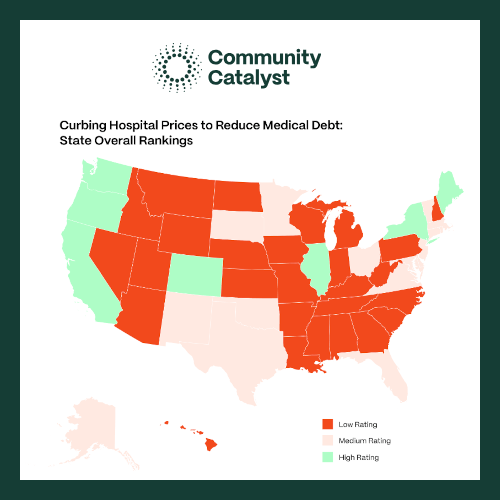 Health care in the United States is the most expensive in the world by far and the reason is simple – health care providers keep increasing the prices of services. Hospitals, which represent the largest component of health care spending, have an outsized influence on medical debt in their communities through their policies and behavior.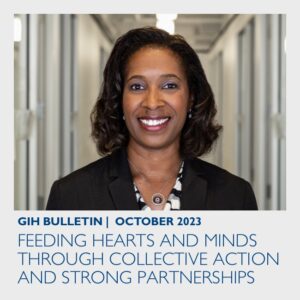 Grantmakers In Health began 2023 by announcing an ambitious set of health policy priorities supporting four key goals—to advance health equity and social justice, to expand health care access and improve quality of care, to improve population health, and to promote community engagement and empowerment. Throughout the year, we aligned our work with our policy agenda, which was reflected in much of the programming at the 2023 GIH Annual Conference in Minneapolis, in our recent position statement on the 2023 Farm Bill, and in much of our other programming. Next week's Fall Forum in Washington, DC, furthers GIH's policy agenda, serving as a springboard for our continued engagement on policy in 2024.
Read More →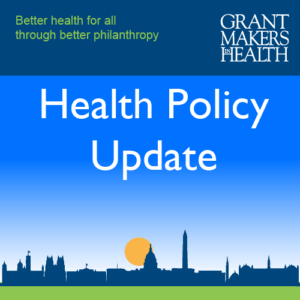 The Health Policy Update is a new monthly newsletter produced in collaboration with Trust for America's Health. Drawing on GIH's policy priorities outlined in our 2023 policy agenda and our strategic objective of increasing our policy and advocacy presence, the Health Policy Update provides GIH Funding Partners with a range of federal health policy news.
Read More →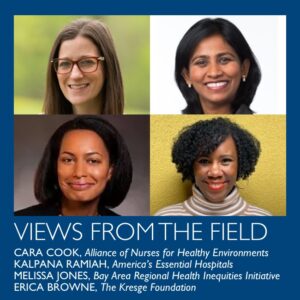 When The Kresge Foundation's Climate Change, Health and Equity (CCHE) initiative launched in 2018, community power mobilization was integral because too often the people closest to viable climate resilience solutions were excluded from decisionmaking. Since then, the leadership of CCHE's community-based, health practitioner, and health institution partners has underscored the significance of community power to transform climate policy and public health practice.
Read More →
On the fourth and final episode of the series, representatives from philanthropy-serving organizations discussed priority issues and promising strategies to strengthen and expand philanthropic investments in rural areas.
The third episode of the four-part series addressed economic development in rural areas. Economic prosperity or lack thereof is a vital social determinant of health.
This podcast explored the benefits of this expanding service delivery mode, as well as the challenges to achieving equitable telehealth access.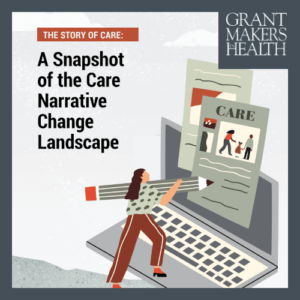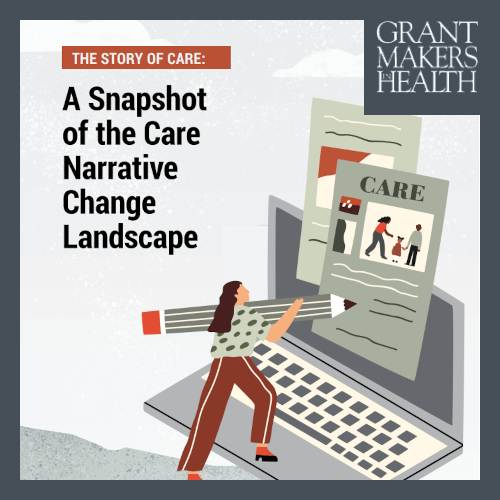 At some point, every one of us will need care or need to provide care. The COVID-19 pandemic put a spotlight on the extraordinary contributions of caregivers and exposed the failings caused by our nation's lack of care policies, especially for communities of color. Deploying narrative-change strategies across care-related issues will help create the conditions for cultural and policy progress. The goal of this report is to share with funders the promising narrative-change strategies and tactics that have been identified, a directory of funders and grantees who are supporting this work, and how philanthropy can best support this effort.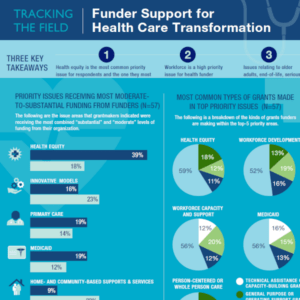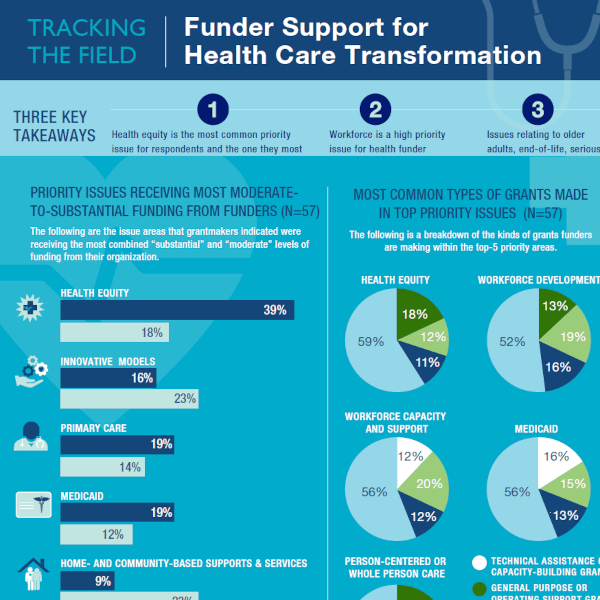 This infographic summarizes the responses to a Grantmakers In Health funder poll, conducted October 2022, on how philanthropy is supporting health care transformation efforts, especially those concerned with improving quality of life, coordinating complex care, and taking patient preferences into account.
Join this informal roundtable discussion to connect with your peers, explore pressing issues, and share your experiences communicating with state legislators and other policy makers to advance policy change.  
Join us for a special funder briefing with opening remarks from Stacy Dean, Deputy Under Secretary for Food, Nutrition, and Consumer Services, USDA, to learn more about these new programs and to discuss how philanthropy can play a pivotal role in partnering with USDA to reduce childhood hunger during the summer months.
Sign up for the GIH Bulletin Newsletter