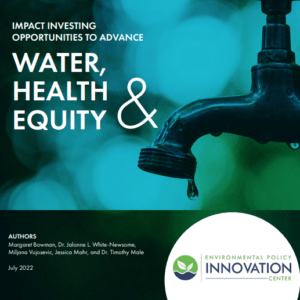 A new report from the Environmental Policy Innovation Center and supported by the Robert Wood Johnson Foundation outlines ways that philanthropy can use strategic investments to help ensure that drinking water is safe for all.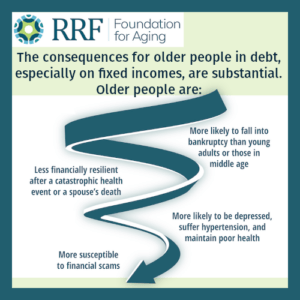 In a new Call to Action, RRF Foundation for Aging illuminates a problem hidden for too long – older adult debt – and calls on advocates, researchers, service providers, funders and others to get involved with addressing this urgent issue.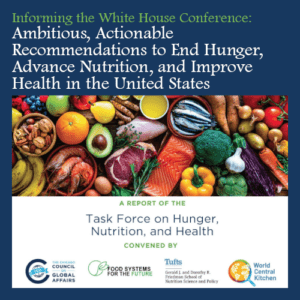 Authored by the Task Force on Hunger, Nutrition, and Health, "Ambitious, Actionable Recommendations to End Hunger, Advance Nutrition, and Improve Health in the United States" offers policy recommendations and actions to advance the goals of the White House Conference on Hunger, Nutrition, and Health to end hunger, improve nutrition, and reduce diet-related diseases in the United States by 2030.
Explore Health Equity and Social Justice Topics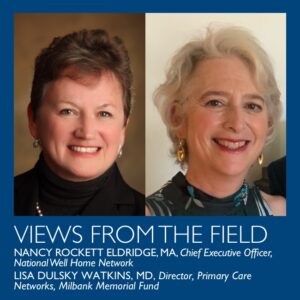 A decade ago, primary care practices and housing non-profits in Vermont partnered to reduce chronic conditions among older adults and younger adults with a disability in collaboration with the state's Blueprint for Health. Today, as an extender of the Blueprint, Support and Services at Home (SASH), which supports healthy aging in place, is helping to advance health equity in the state.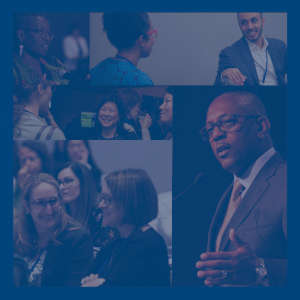 This report featuring keynote addresses from the February 1999 GIH Annual Meeting on Health Philanthropy by Nicole Lurie, Robert G. Evans, Velvet Miller, and John W. Murphy.