December 07, 2022 - December 08, 2022
November 16, 2022 - November 18, 2022
October 25, 2022 - October 27, 2022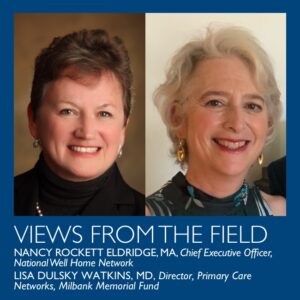 A decade ago, primary care practices and housing non-profits in Vermont partnered to reduce chronic conditions among older adults and younger adults with a disability in collaboration with the state's Blueprint for Health. Today, as an extender of the Blueprint, Support and Services at Home (SASH), which supports healthy aging in place, is helping to advance health equity in the state.
Connect With Funder Peers on Health Equity
Interested in exchanging strategies, information, and questions with your funder peers? Sign up for GIH E-Forums.