Better health through better philanthropy
2017 Annual Conference: Funder-Organized Breakfast Meetups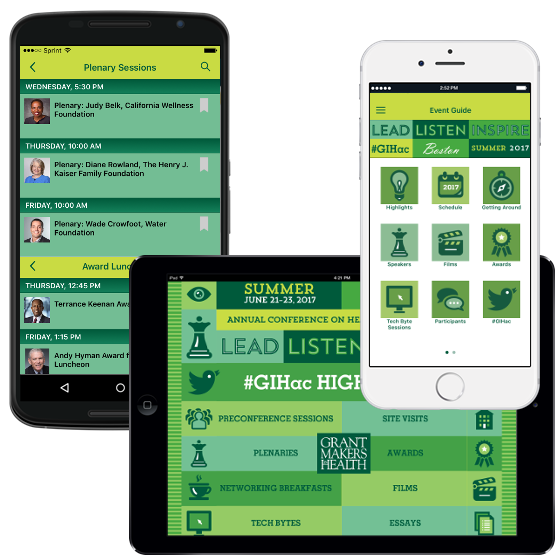 Speakers, session locations, details, and additional materials can be found within the GIH App and mobile website.
Designed as informal discussions, Breakfast Meetups are a great opportunity to exchange ideas with your grantmaking peers.
THURSDAY, JUNE 22, 8:15 – 9:30 A.M. 
Defining (and Supporting) Public Health in the Philanthropic Sector
Claudia Baier, VNA Foundation
Catherine Patterson, de Beaumont Foundation
Health Determinants of Early School Success: Moving the Needle in Your Community
Sally Fuller, Irene E. & George A. Davis Foundation
Carolyn Lyons, Campaign for Grade-Level Reading
Learning and Evaluation
Kaye (Boeke) Kavanagh, Colorado Health Foundation

Rural Health Grantmaking
Brian Myers, Empire Health Foundation
FRIDAY, JUNE 23, 8:15 – 9:30 A.M. 
Community Advisory Committees: Understanding the Needs of the Communities We Serve
Mary Jo Shircliffe, Foundation for a Healthy Kentucky

Environmental Health and Justice Grantmaking
Kathy Sessions, Health and Environmental Funders Network

Supporting the Health and Well-Being of Seniors 
David Fukuzawa, The Kresge Foundation
Transforming Health Care to Better Meet the Needs of People with Complex Needs: New Evidence-Based Approaches
John Feather, Grantmakers in Aging
Women, Girls, and Innovative Mental Health Funding Strategies
Nancy Chan & Julie Slay, hope & grace fund