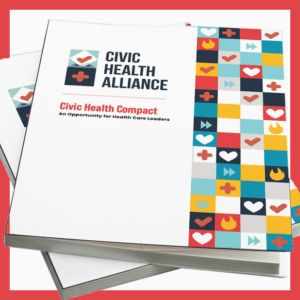 The Civic Health Alliance, a nonpartisan group of health and civic leaders, published The Civil Health Compact, a new manual for health care systems to advocate voter participation and other civic responsibilities to patients to advance community health outcomes.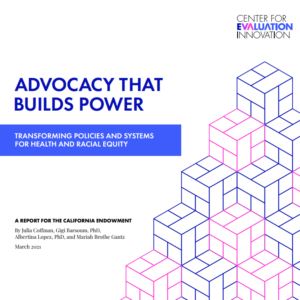 The California Endowment supported the Center for Evaluation Innovation and Gigi Barsoum to examine what it takes for advocacy to build power through an evaluation of advocacy efforts that were part of the 10-year Building Healthy Communities initiative.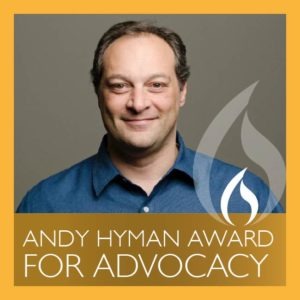 The Andy Hyman Award for Advocacy is presented each year to an outstanding advocacy grantee who embodies a commitment to principled action, leadership to advance social change, and dedication to making progress in policy and practice despite challenging political environments. GIH invites its Funding Partners to nominate individuals for the 2021 award.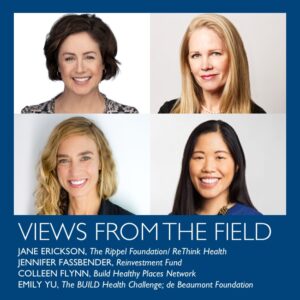 We are experiencing a watershed moment for philanthropy-funded social change efforts in the United States. The partnerships, knowledge, and resources that funders leverage have never been more important in contributing to the conditions that communities need for everyone to thrive, without exceptions. With such a rapid pace of change happening all around us, how can funders make the most of their role in supporting and advancing large-scale, transformative impact? The answer is to look forward with the benefit of hindsight and with partners who understand where and how to take those next steps.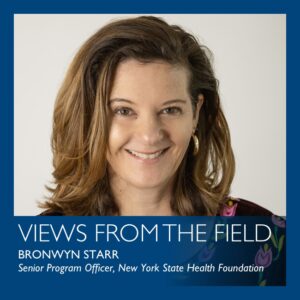 During the first year of the pandemic, despite being a rural agricultural region with over 4,000 small farms, the food insecurity rate across the North Country counties of New York rose from 11 to 15 percent. In March 2020, with funding from New York State Health Foundation (NYSHealth), the Adirondack Foundation, and the Cloudsplitter Foundation, AdkAction partnered with the Hub on the Hill, a nonprofit food hub, to launch its Emergency Food Packages (EFP) project to assist local families facing food insecurity due to the COVID-19 pandemic. EFP succeeded in delivering thousands of healthy, locally produced food packages to people in need while also supporting hard working farmers across the region.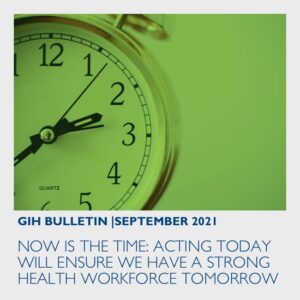 The need to develop and implement a comprehensive integrated plan to address our health workforce grows stronger every day. As some communities experience their highest COVID-19 case rate since the start of the pandemic, with providers and public health workers stretched to the breaking point, we must also devote time and resources to ensure that we have a highly trained, diverse health care and public health workforce to meet our future health needs.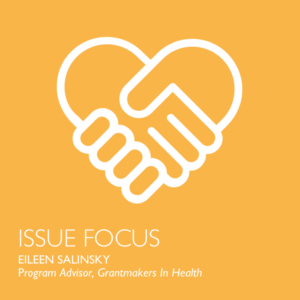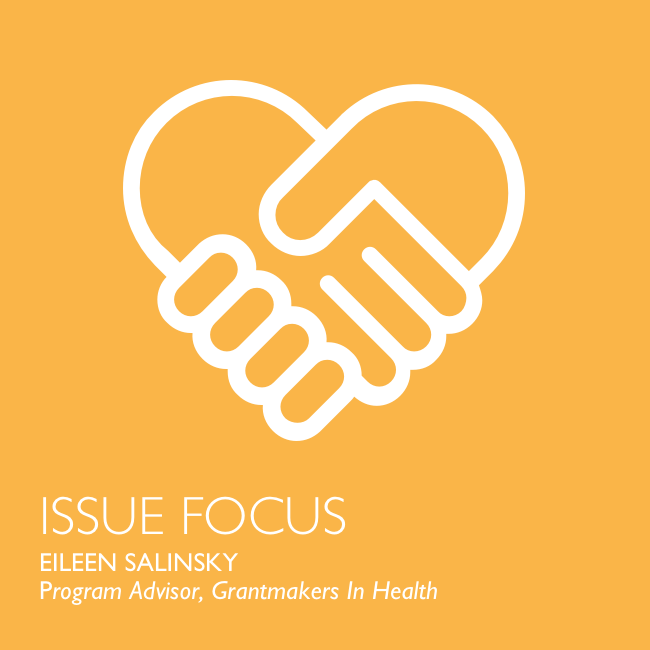 How strong is your organization's relationship with local health departments in the communities you serve? Do you view governmental public health as an essential partner? How can you best increase and improve support for state and local public health departments? What types of investments are most likely to yield transformative change? As the future of public health hangs in the balance, philanthropic organizations must renew their commitment to governmental public health agencies and reimagine strategies for strengthening these partnerships.