November 15, 2021 - November 19, 2021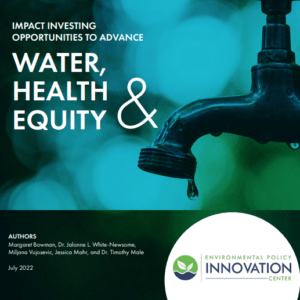 A new report from the Environmental Policy Innovation Center and supported by the Robert Wood Johnson Foundation outlines ways that philanthropy can use strategic investments to help ensure that drinking water is safe for all.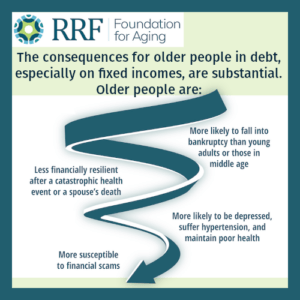 In a new Call to Action, RRF Foundation for Aging illuminates a problem hidden for too long – older adult debt – and calls on advocates, researchers, service providers, funders and others to get involved with addressing this urgent issue.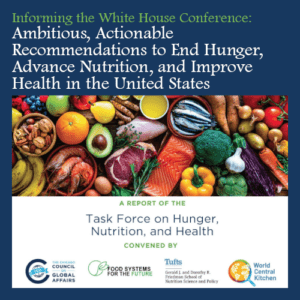 Authored by the Task Force on Hunger, Nutrition, and Health, "Ambitious, Actionable Recommendations to End Hunger, Advance Nutrition, and Improve Health in the United States" offers policy recommendations and actions to advance the goals of the White House Conference on Hunger, Nutrition, and Health to end hunger, improve nutrition, and reduce diet-related diseases in the United States by 2030.
Effective health advocacy is not an easy endeavor, but when executed correctly, the results can be game-changing. Health advocates, whether operating through organizations, coalitions, campaigns, or movements, are accustomed to spending long periods of time with no outwardly visible activity or tangible progress, followed by an immediate sense of urgency and action to seize a window of opportunity. In many ways COVID-19 was one of those windows with phrases like health disparities becoming crystal clear to many.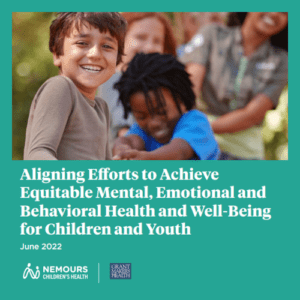 This report issues a call to action for philanthropic organizations and public-sector partners that are ready to move forward in improving mental, emotional, and behavioral health. It describes existing philanthropic and federal initiatives and offers a potential portfolio of aligned strategies for private- and public-sector partners to consider.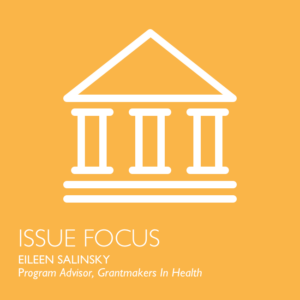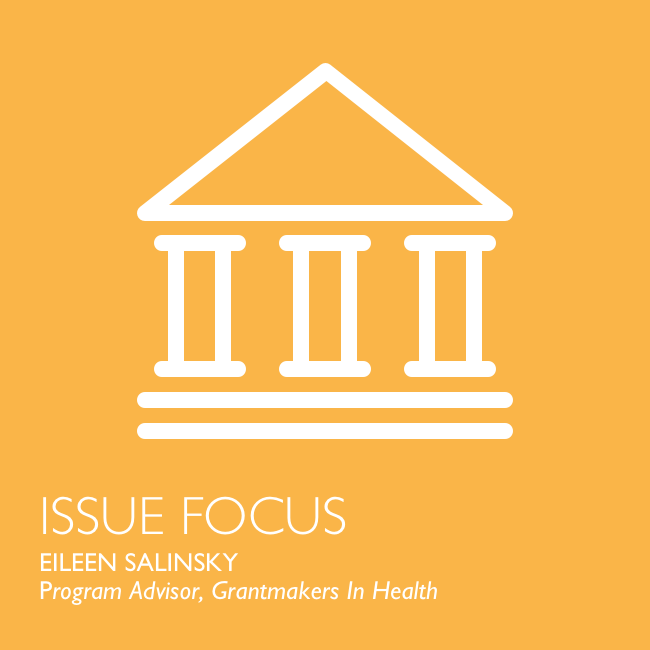 What is the civic health of the communities you serve? Are community members equitably engaged in democratic processes and civic life? How might increased levels of civic engagement influence the distribution of public sector resources, population health outcomes, and health inequities? Is it possible to imagine transformative changes in community health absent a meaningful shift in community power and civic participation?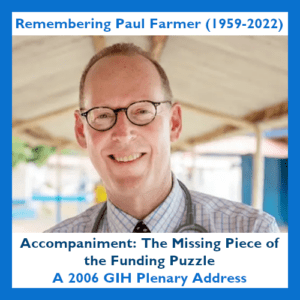 We continue to be inspired by the plenary remarks Dr. Paul Farmer gave at Grantmakers In Health's 2006 Annual Meeting on Health Philanthropy.