Better health through better philanthropy
Mark the Fifth Anniversary of the Affordable Care Act
Contribute to the GIH Health Reform Resource Center Fund
March 25, 2015
More Americans have health insurance coverage than ever before in our nation's history, but the work is not finished. Outreach and enrollment, evaluating the ACA's impact, and covering those who are still uninsured are among the ongoing challenges.
A contribution to the GIH Health Reform Resource Center Fund will support the work of health philanthropy as it tackles these and other issues.

THE GIH HEALTH REFORM RESOURCE CENTER FUND
Grantmakers In Health (GIH) launched the GIH Health Reform Resource Center Fund in 2010 to respond to the increased demand for our programming after the passage of the ACA. The fund has allowed us to increase staff and programming, and to provide sound, strategic, and actionable information to funders in a timely fashion.
Since the fund's inception, over 30 foundations and corporate giving programs have contributed, enabling us to hold 40 webinars, convene 15 meetings, and publish 10 publications related to health reform. (Click here to review the products the fund has supported over the past five years.) Pooled funding allows foundations to share responsibility for determining health philanthropy's role in health reform implementation.
OUR PLANS FOR 2015
Our plans for 2015 build on the accomplishments of the past five years and recognize that there are significant ongoing challenges to ensuring that access, prevention, and quality are the norm for all Americans.
Be on the lookout for:
Health Reform Four Years Later: Philanthropy Steps Up to the Challenge, an assessment of the health reform strategies funders are using in different states, which identifies new challenges and opportunities on the horizon.
The ongoing health reform e-forum, a quick and easy way for funders to share ideas, questions, and announcements by sending an email to the field. (One-on-one strategic advice from GIH staff is also available.)
Meetings, publications, and webinars, designed to help funders think strategically about their health reform initiatives. (Upcoming topics include outreach and enrollment, evaluating the impact of the ACA, cost and value in the health care system, lessons learned from health care innovation funding, and vulnerable populations who remain uninsured.)
OUR FUNDRAISING GOAL
The GIH Health Reform Resource Center Fund supplements the annual Funding Partner contributions we receive from you and other foundations. The fund's 2015 fundraising goal is $200,000, and we appreciate any contribution your foundation can make. Thus far, contributions have ranged from $5,000 to $100,000 per year. Please see our proposed budget and invoice for contributions.
We share funders' commitment to the vision of a redesigned health system that improves the health of all people, and are very excited about what GIH and our Funding Partners can accomplish together.
If you have any questions about the fund, please feel free to contact me at 202.452.8331 or president@gih.org. We hope that you will consider supporting this important work!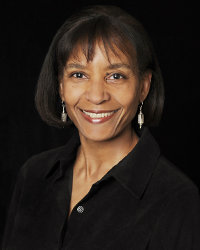 Faith Mitchell, Ph.D.
President and CEO
Grantmakers In Health
GIH Connect
Connect with GIH to learn, collaborate, and grow through education, networking, and leadership opportunities.
Sign Up
Sign up for the GIH Bulletin to stay on top of news from the field.
Funding Partner Portal Login
Login to access exclusive Funding Partner resources from GIH.