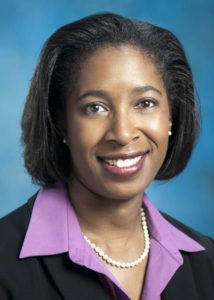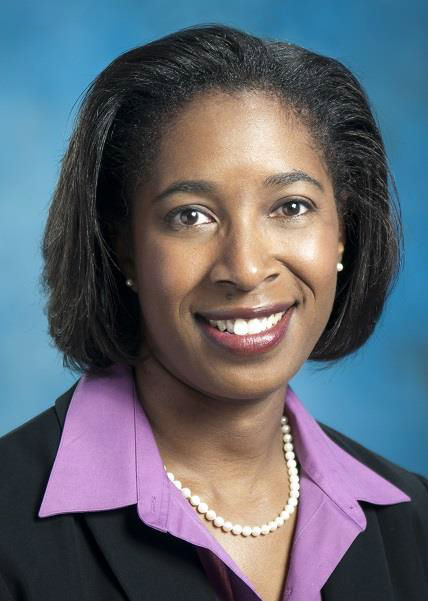 Washington, D.C. – Grantmakers In Health (GIH), a nonprofit, educational organization dedicated to helping foundations and corporate giving programs improve the health of all people, has named Dr. Cara V. James, Director of the Office of Minority Health at the Centers for Medicare and Medicaid Services (CMS), its next President and Chief Executive Officer. She will assume the position on March 11, 2020, succeeding Dr. Faith Mitchell, who has led GIH for the past seven years.
Dr. James was selected for the position following an extensive national search. The selection process was led by a committee of GIH board members.
Remarking on Dr. James' impressive career and enormous talent, Ned Calonge, GIH Board Chair and President and CEO of The Colorado Trust, said, "Cara demonstrates a deep understanding of GIH's work and vision, and a strong commitment to our values of diversity, equity, and inclusion. We are confident that the breadth of her health policy expertise and depth of her leadership experience will benefit GIH in a critical and transformative time for our sector."
Dr. James is a nationally recognized expert and thought leader in health equity and improving health outcomes for vulnerable populations. In her role as Director of the Office of Minority Health at CMS, she provides leadership, vision, and direction to advance U.S. Department of Health and Human Services and CMS goals related to improving minority health and eliminating health disparities. Under her guidance, CMS developed its first CMS Equity Plan to Improve Quality in Medicare, its first Rural Health Strategy, created an ongoing initiative to help individuals understand their coverage and connect to care, and strengthened the quality, collection and reporting of demographic data, including standardized data on the social determinants of health.
In her new role, she will lead GIH's national network comprised of roughly 230 foundations and corporate giving programs, representing 38 states and the District of Columbia.
"I am honored to join Grantmakers In Health and contribute to the organization's vital work of supporting health funders through education, networking, and leadership," said Dr. James. "I look forward to working with our talented staff, our network of Funding Partner organizations, and across the broader philanthropic sector to advance our shared goals and ensure better health for all people."
Prior to joining CMS, Dr. James served as Director of the Disparities Policy Project and Director of the Barbara Jordan Health Policy Scholars Program at the Henry J. Kaiser Family Foundation, where she was responsible for addressing a broad array of health and access to care issues for people of color and other underserved populations, including the potential impact of the Affordable Care Act, analyses of state-level disparities in health and access to care, and disparities in access to care among individuals living in health professional shortage areas. Prior to joining the foundation, she worked at Harvard University and The Picker Institute.
Dr. James is a past member of the National Academies of Sciences, Engineering and Medicine's (NASEM) (formerly the Institute of Medicine or IOM) Health and Medicine Division's Roundtable on the Promotion of Health Equity and the Elimination of Health Disparities, and she has served on several NASEM committees, including the Committee on Leading Health Indicators for Healthy People 2020. She has published a number of peer-reviewed articles and was a chapter co-author for the NASEM Report, Unequal Treatment. She received her doctorate in health policy and her bachelor's degree in psychology from Harvard University.
About Grantmakers In Health
Founded in 1982, Grantmakers In Health is a nonprofit educational organization dedicated to helping foundations and corporate giving programs improve the health of all people. Its mission is to foster communication and collaboration among grantmakers and to help strengthen the grantmaking community's knowledge, skills, and effectiveness. The GIH network includes roughly 230 Funding Partner organizations, representing 38 states and the District of Columbia.