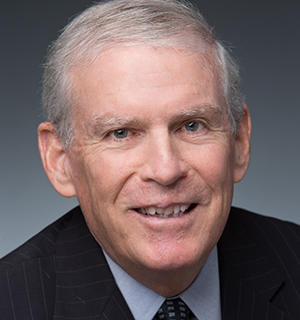 Ron Pollack, Founding Executive Director of Families USA, will receive Grantmakers In Health's 2017 Andy Hyman Award for Advocacy. The award pays tribute to advocacy grantees who embody Andy Hyman's commitment to principled action, passionate leadership to advance social change, and dedication to making progress in policy and practice despite challenging political environments.
Mr. Pollack is the Founding Executive Director of Families USA, the national organization for health care consumers. Families USA's mission is to achieve high-quality, affordable health coverage for everyone in the U.S. Families USA's numerous reports and analyses—on such matters as health coverage for the uninsured and underinsured, Medicaid, Medicare, prescription drug issues, long-term care, and others—are frequently cited at congressional hearings, in state legislatures, by the media, and by consumer organizations across the country. As Marion Standish, Vice President of Enterprise Programs at The California Endowment, explained in nominating Mr. Pollack, "For more than 50 years, Ron has demonstrated remarkable persistence, determination, and personal courage in battling for the health and well-being of this country's most vulnerable and at-risk individuals."
Mr. Pollack is a frequent guest on a variety of television and radio programs, including The PBS NewsHour, NPR's All Things Considered and Morning Edition, and all the network nightly news programs. He is often quoted in such leading newspapers as The New York Times, The Washington Post, The Wall Street Journal, and The Los Angeles Times.
Mr. Pollack's work has been recognized through various honors. The Hill, a weekly newspaper covering Congress and their staffs, named Mr. Pollack one of the nine top nonprofit lobbyists. Modern Healthcare named Mr. Pollack one of the 100 Most Powerful People in Health Care. National Journal named him one of the top 25 players in Congress, the Administration, and the lobbying community on Medicare prescription drug benefits.
Mr. Pollack is the Founding Board Chairman of Enroll America, an organization composed of diverse stakeholders working together to secure optimal enrollment of uninsured people through effective implementation of the Affordable Care Act.
In 2007, at the 25th anniversary of Search for Common Ground, a nationally-renowned conflict management organization, Mr. Pollack received the Common Ground co-award for his work with a group of ideologically diverse health organizations that reached an historic consensus proposal about expanded health coverage for the uninsured. Previous winners of the award include former President Jimmy Carter, Archbishop Desmond Tutu, and Muhammad Ali.
In 1997, Mr. Pollack was appointed by President Clinton as the sole consumer representative on the Presidential Advisory Commission on Consumer Protection and Quality in the Health Care Industry. In this capacity, Mr. Pollack helped prepare the Patients' Bill of Rights that has been enacted by many state legislatures.
Mr. Pollack was also the Founding Executive Director of the Food Research and Action Center (FRAC), a leading national organization focused on eliminating hunger in the U.S. Two of his notable accomplishment at FRAC include: (1) arguing two successful cases on the same day in the U.S. Supreme Court to secure food aid for low-income Americans; and (2) the successful federal litigation that resulted in the creation of the Special Supplemental Nutrition Program for Women, Infants, and Children (WIC).
Mr. Pollack received his law degree from New York University where he was an Arthur Garfield Hays Civil Liberties Fellow.
GIH established the Andy Hyman Award for Advocacy last year in honor of Andy Hyman and his remarkable life and career. The award will be presented to Mr. Pollack on June 23, 2017 at the GIH Annual Conference on Health Philanthropy in Boston, Massachusetts.