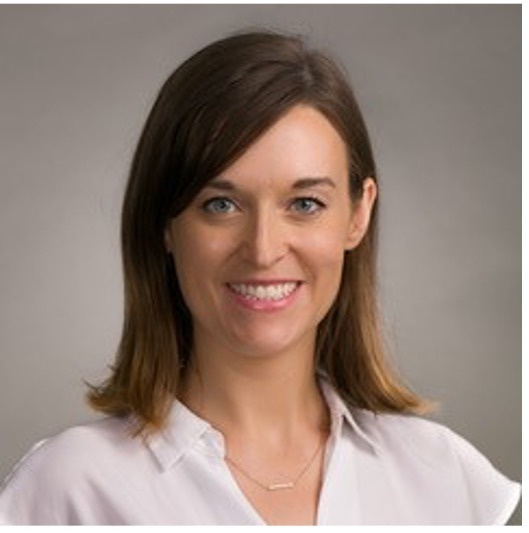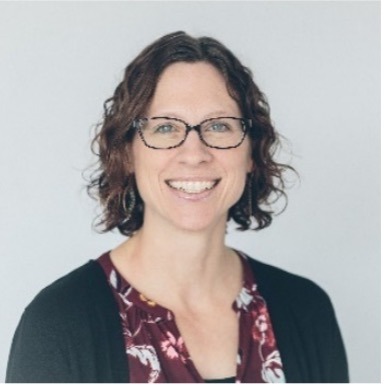 As the COVID-19 pandemic raged across the world, the 2020 cohort of the Terrance Keenan Institute for Emerging Leaders in Health Philanthropy was thrust into uncertainty and isolation like those in the communities we serve. We recognized our own power and privilege while also experiencing the paradox of systemic health inequities met with one-time funding opportunities. We watched as the sector pushed aside ingrained practices and processes to quickly get money to communities in need. Nearly a year later and still in a pandemic, we see these processes being reinstituted and wonder, how can philanthropy move away from one-time responses to crisis—and towards partnering with organizations and communities so they have the necessary resources to adapt, respond, and build on years of progress?  
As the next generation of health-focused philanthropic leadership in this country, we believe that a fundamental shift is needed in philanthropy. Moving towards sustained and authentic relationship-building with community partners requires that we examine and shift away from practices, policies, and behaviors that prioritize the transactional components of grantmaking. To do this, we must acknowledge and confront power where it lies within our foundations and work at all levels of the organization to truly make this shift.
The Power of the Board
The pandemic has shown us that boards can set high-level guardrails and empower staff to approve grants within guidelines that are responsive and strategic. The de Beaumont Foundation's board delegates authority to the President and CEO for "rapid response" grantmaking up to $500,000 each year. Last year, these grants provided general operating support in response to the pandemic and enabled funding to flow quickly. This approach has been so successful that the board recently expanded the CEO's delegated authority, now allowing budget line items to shift up to 10% of the annual charitable budget without seeking board authorization.
By examining internal practices related to preserving corpus and minimum payout levels, trustees can lead more agile, responsive, and equitable foundations. Last spring, the sudden stock market drop triggered the Headwaters Foundation's spending policy, requiring them to cut 15% of operating expenses. Market volatility coupled with growing community needs raised tensions around preserving the endowment and meeting mission among board members. At the Healthy Communities Foundation, the board approved a three-year grantmaking policy that tripled grantmaking dollars available, going above the 5% threshold in recognition that equitable recovery for Black and Latinx communities will be a long process requiring deep commitment. Lastly, the board of the de Beaumont Foundation voted to increase payout by $1 million in 2021, with the understanding that philanthropic dollars are more useful during the pandemic. 
Foundation trustees hold tremendous power within the institutions they serve and therefore within the field of philanthropy. As stewards of this sector, trustees guide the overall financial, legal, and grantmaking aspects of a foundation. As a result, their questions and recommendations reverberate down through the foundation and, ultimately, into communities. Trustees can play a major role in shifting philanthropy by trusting foundation leadership and staff who are most proximate to community, committing to learning, and questioning traditional philanthropic practice. This shift can begin, too, with considering board structure and demographic composition. With recent data from Exponent Philanthropy (2020) showing that 84% of foundation boards have either zero or only one Black, Indigenous, Latinx and People of Color (BILPOC) member, boards must grapple with philanthropy's history of power and exclusion and develop new practices. 
The Power of CEOs and Staff
Shifting to transformational philanthropy requires CEOs to acknowledge and use their positional power and influence. A commitment to equitable evaluation practices that recognize inequities in resources to conduct evaluation—as well as the marginalization of lived experience as a valued evaluation tool—is a critical step towards transformation. The Headwaters Foundation matched reporting with community experience for grants made to every school on the Flathead Indian Reservation. In lieu of written reports, the foundation asked grantees to submit two photos with captions. The nature of this reporting paired well with the intent of the grants, which supported culture, identity, language and storytelling. At the Mat-Su Health Foundation, which supports external evaluations for strategic initiatives, an emerging question is, "what does it mean to decolonize data and evaluation practices?" Rather than justify investments and track outcomes by focusing on the "misery index," the foundation aims to learn about historical and cultural strengths while supporting indigenous worldviews.
CEOs also play a key role in building the board's trust of staff expertise through the valuing of relationships to community. Reimagining program roles makes space for staff to focus on strengthening and supporting grantees. In addition, CEOs play a pivotal role in creating organizational cultures that value the contributions of staff with lived experience and deep connection to communities. While philanthropy has become slightly more diversified at the staff level, data shows philanthropy overall remains a revolving door for BILPOC staff (Council on Foundations 2015).
A Fundamental Shift Has the Power to Heal Communities
At a time when health philanthropy has seen the impacts of health inequities laid bare, we must lean into this moment and shift towards philanthropic practices, processes, and policies that are transformative. We must acknowledge the trauma that philanthropy has historically created in limiting movements for justice. Our practices can evolve to ensure that foundations play the role of funding and supporting priorities set forth by community. By explicitly investing in the leadership of communities, we can equip today's organizations with resources needed to be strong, adaptive champions, ready to manage the monumental task of rebuilding better in a post-pandemic world. 
As Terrance Keenan wrote in The Promise at Hand: Prospects for Foundation Leadership, "Perhaps the most important ingredient in the creative practice of philanthropy is the ability to seize an opportunity for impact even when the proposed intervention carries a considerable element of risk" (Keenan 2000). While this shift may feel like a risk, we believe there is no greater time for philanthropy to seize the opportunity.
---
References
Council on Foundations. The State of Change: An Analysis of Women and People of Color in the Philanthropic Sector. Washington, DC: 2015.
Exponent Philanthropy. Foundation Operations and Management Report. Washington, DC: 2020.
Keenan, Terrance. The Promise at Hand: Prospects for Foundation Leadership in the 1990s. Princeton, NJ: Robert Wood Johnson Foundation, 2000.