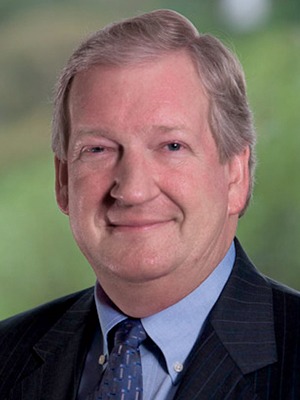 Earl Maxwell, former Chief Executive Officer of St. David's Foundation, will receive Grantmakers In Health's 2020 Terrance Keenan Leadership Award in Health Philanthropy. The award recognizes outstanding health grantmakers whose work is distinguished by leadership, innovation, and outstanding achievement.
As head of St. David's Foundation, Mr. Maxwell was regarded as a passionate visionary and chief strategist behind the foundation's grantmaking efforts. Under his leadership, St. David's Foundation grew into one of the top health-related philanthropies in the country, investing over $75 million annually into a five county-service area in Central Texas.
Mr. Maxwell has been described as an innovative, humble leader and a "symbol of goodness" whose qualities are woven into the foundation's investments in creating healthier lives for all Central Texans. "Earl is a man of great integrity, insight, and wisdom," said Reenie Collins, Executive Director of the Health Alliance for Austin Musicians, in her nomination of Mr. Maxwell. "He has the ability to unite groups and truly embodies what philanthropy is."
Mr. Maxwell's thoughtful use of philanthropic dollars has had a deep impact on health in Texas. Notably, he helped lead the expansion of the nation's largest mobile dental program, which offers no-cost care to elementary school students in high need districts. Under his leadership, the foundation also funded the construction of "Unity Hall" at Austin's Community First! Village, an innovative 51-acre development providing affordable, permanent housing and wraparound support for individuals experiencing chronic homelessness. In addition, he supported the Health Alliance for Austin Musicians, which has helped thousands of low-income, underinsured musicians access over $46 million in health care services. He also spearheaded the creation of the Innovation Center, the foundation's free meeting space for local organizations, promoting cross-sector collaboration to improve health in the region. Following Mr. Maxwell's retirement, the foundation's widespread investment in issues ranging from mental health to workforce development continues to generate healthier outcomes in clinical settings, schools, and communities across Central Texas.
Prior to joining the foundation, Mr. Maxwell was the leading partner of Maxwell, Locke & Ritter LLP, Austin's largest locally-owned and managed accounting and consulting firm. His previous experience includes over three decades in public accounting, including 14 years at Deloitte & Touche, the largest professional services network in the world.
Mr. Maxwell has served in leadership roles for over 20 organizations throughout Austin, as well as President or Chair for: Austin Area Research Organization, Austin Community College Foundation, Austin Partners in Education, Community Action Network, Greater Austin Chamber of Commerce, The Long Center's Corporate Council, Huston-Tillotson University UNCF Campaign, American YouthWorks Charter School, St. Martin's Lutheran Church, and the E3 Alliance. He is also a committed youth mentor and teaches a weekly Youth Pathways class at Ojeda Middle School. Mr. Maxwell received his bachelor's degree in accounting from the University of Houston.GIH established the Terrance Keenan Leadership Award in Health Philanthropy in 1993 in honor of Terrance Keenan and his more than 40 years of contributions to the field of health philanthropy. The award will be presented to Mr. Maxwell on June 18, 2020 at the GIH Annual Conference on Health Philanthropy in Minneapolis, Minnesota.