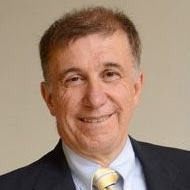 Vinny DeMarco, President of the Maryland Health Care for All Coalition, led by the Maryland Citizens' Health Initiative, will receive Grantmakers In Health's 2020 Andy Hyman Award for Advocacy. The award pays tribute to advocacy grantees who embody Andy Hyman's commitment to principled action, passionate leadership to advance social change, and dedication to making progress in policy and practice despite challenging political environments.
Mr. DeMarco is a longtime advocate for public health causes including reducing teen smoking, underage drinking and gun violence, expanding health care access, and making prescription drugs more affordable. He played a key role in the enactment of Maryland's tobacco tax increase of 2007, alcohol tax increase of 2011, and the landmark Prescription Drug Affordability Board and Maryland Easy Enrollment Health Insurance laws of 2019. His work has resulted in legislation which has substantially reduced smoking in Maryland, giving Maryland the fourth lowest smoking rate in the nation; reduced drunk driving deaths as a result of the alcohol tax increase; and expanded health care insurance to over 300,000 people. He has been recognized for his work by the organizations such as the Baltimore Sun, which declared him "Marylander of the Year" in 1988; the Central Maryland Ecumenical Council, which awarded him its 2002 "Ecumenical Leadership Award;" and the Daily Record, which named him one of Maryland's 60 most influential people in 2010.
Mr. DeMarco is described as a relentless advocate who is unafraid to push lawmakers and hold them accountable for their views, while being motivated by a desire to make the lives of others better. His primary fight over the past few decades has centered on expanding affordable health care coverage in Maryland. He cofounded the Maryland Citizens' Health Initiative and began building the Health Care for All Coalition. He secured funding, conducted research, and solicited buy-in from other groups and input from the public in town hall meetings to produce the state's first health care reform plan. This plan was supported by more than 1,200 organizations and helped guide the analysis and implementation of the federal Affordable Care Act (ACA) in Maryland. The Horizon Foundation funded the Maryland Citizens' Health Initiative to support implementation of the ACA by holding statewide public forums, using media and star power to encourage enrollment, and to help celebrate the 50th anniversary of Medicaid. For the past 20 years, the growing Health Care for All Coalition has been instrumental in successfully advocating for legislation to increase access to care and reduce costs, from the expansion of Medicaid to the creation of the nation's first prescription drug affordability board. The state of Maryland now has one of the lowest uninsured rates in the nation."
Nominator Nikki Highsmith Vernick, President and Chief Executive Officer of the Horizon Foundation in Maryland stated: "Andy Hyman and Vinny DeMarco, who knew each other quite well, remain united by a shared belief⁠—that all people, no matter who they are or where they live, are deserving of quality, affordable health care. They shared a vision of social justice where the average citizen or consumer could have a seat at the table and create a better, healthier future for all. Andy Hyman understood that achieving this vision would not only require lawmakers and other power brokers to change and implement policy, but also an organized movement of an inspired consumer base. Vinny's entire career has been dedicated to making this happen." GIH established the Andy Hyman Award for Advocacy in 2017 in honor of Andy Hyman. The award will be presented to Mr. DeMarco on June 19, 2020, at the GIH Annual Conference on Health Philanthropy in Minneapolis, Minnesota.