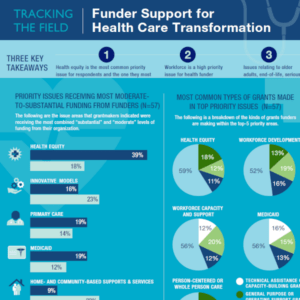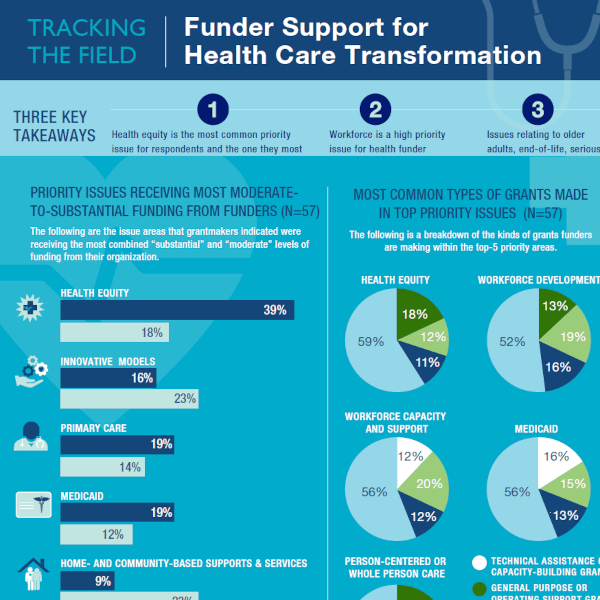 This infographic summarizes the responses to a Grantmakers In Health funder poll, conducted October 2022, on how philanthropy is supporting health care transformation efforts, especially those concerned with improving quality of life, coordinating complex care, and taking patient preferences into account.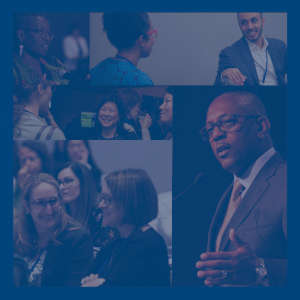 This webinar learned about a national initiative launched by the Pew Charitable Trusts that offers states a core set of metrics to track opioid treatment access and use. Presenters described how better data collection can target critically needed progress and discuss the role philanthropy can play in these efforts.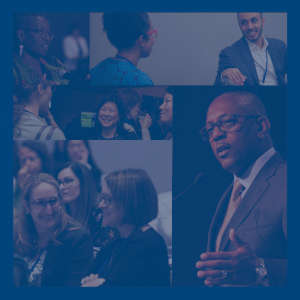 This webinar helped participants to better understand the landscape of health care workforce needs, discuss the strategies that attendees are currently engaged in, and highlight the ways philanthropy can build on existing state and federal efforts to ensure a comprehensive response.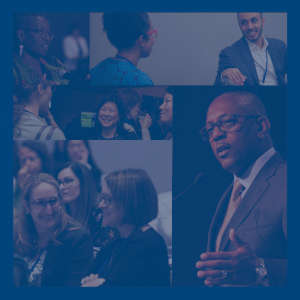 A robust conversation was held on evidence to date about missed immunizations and well-child visits, gaps in data, and implications for children's health and public health.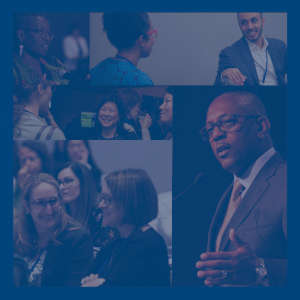 Participants explored multi-year initiatives that build the capacity of community health centers to deliver high-quality, evidence-informed, trauma-responsive, integrated behavioral health care to children and adolescents.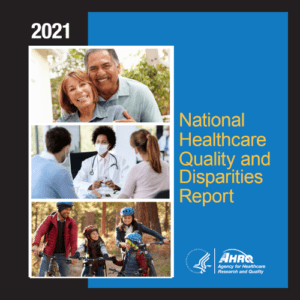 The Agency for Healthcare Research and Quality has released its National Healthcare Quality and Disparities Report, which details the state of healthcare quality and disparities in the United States. The report identifies improvements in HIV and colon cancer care, nursing home care, and medication prescribing to older adults. The report also indicates that more work needs to be done to address disparities in important areas. Among the findings, dental and oral health care services have not substantially improved, particularly for people with low income or who live in rural areas.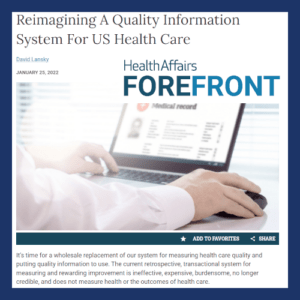 Recommendations include: a national data infrastructure that operates independent of practice setting; aligned multipayer incentives that support needed infrastructure investments; longitudinal patient-reported outcome measures captured both in-clinic and through mobile technologies; a series of robust regional demonstration projects to broaden stakeholder understanding and technical capability; and a governance mechanism that assures both simplification and alignment of methods.
Connect With Funder Peers on Quality
Interested in exchanging strategies, information, and questions with your funder peers? Sign up for GIH E-Forums.