At the moment, we don't have anything planned specifically related to quality but see our upcoming events for lots of great programming.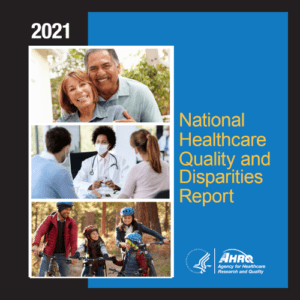 The Agency for Healthcare Research and Quality has released its National Healthcare Quality and Disparities Report, which details the state of healthcare quality and disparities in the United States. The report identifies improvements in HIV and colon cancer care, nursing home care, and medication prescribing to older adults. The report also indicates that more work needs to be done to address disparities in important areas. Among the findings, dental and oral health care services have not substantially improved, particularly for people with low income or who live in rural areas.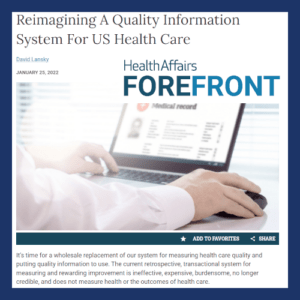 Recommendations include: a national data infrastructure that operates independent of practice setting; aligned multipayer incentives that support needed infrastructure investments; longitudinal patient-reported outcome measures captured both in-clinic and through mobile technologies; a series of robust regional demonstration projects to broaden stakeholder understanding and technical capability; and a governance mechanism that assures both simplification and alignment of methods.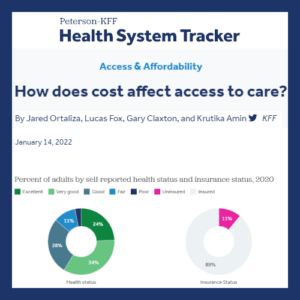 In this chart collection, authors from the Peterson-Kaiser Family Foundation Health System Tracker explore trends in how costs affect access to care in the U.S. based on the National Health Interview Survey data through 2020. Health spending per person in the U.S. averaged almost $12,000 in 2020, nearly double the average in other large high-income countries.
Partnerships are essential to improving health care access, and outcomes, and forming partnerships require listening, learning, transparency, and flexibility.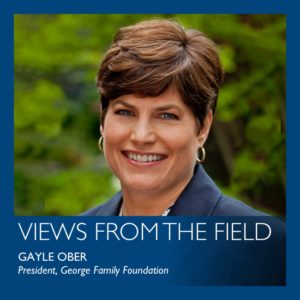 Over the past seven years, the George Family Foundation has supported organizations that encourage individuals to invest time in end-of-life discussions and planning with our loved ones and with health care teams.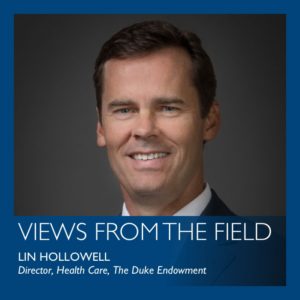 At The Duke Endowment, we seek to improve the health status of the communities we serve and promote health equity for disadvantaged populations. This objective, which I believe is broadly shared, is challenged by the reality that unmet needs within our existing health care system far outweigh private philanthropy's resources.
Connect With Funder Peers on Quality
Interested in exchanging strategies, information, and questions with your funder peers? Sign up for GIH E-Forums.