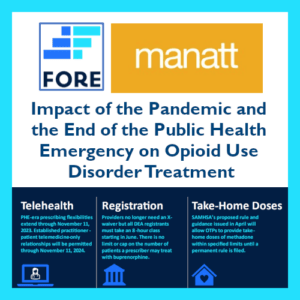 The Foundation for Opioid Response Efforts recently released a new issue brief, Impact of the Pandemic and the End of the Public Health Emergency on Opioid Use Disorder Treatment, that offers practical information on the current regulatory landscape of opioid use disorder treatment and lessons learned from the pandemic about what works to engage and keep people in treatment.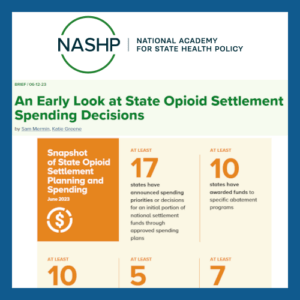 The Foundation for Opioid Response Efforts supported the National Academy for State Health Policy in the development of an issue brief providing an early look at state opioid settlement spending decisions.
Explore Access and Quality Topics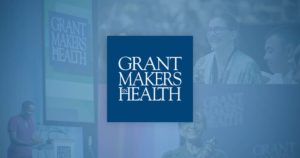 There is growing interest in the field known as integrative medicine. A 2007 national survey by the Centers for Disease Control and Prevention found that 38.3 percent of all adults, up from 36 percent in 2002, accessed some form of complementary and alternative medicine through visits to acupuncturists, chiropractors, massage therapists, among others.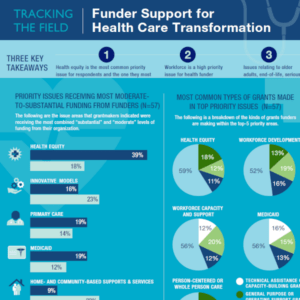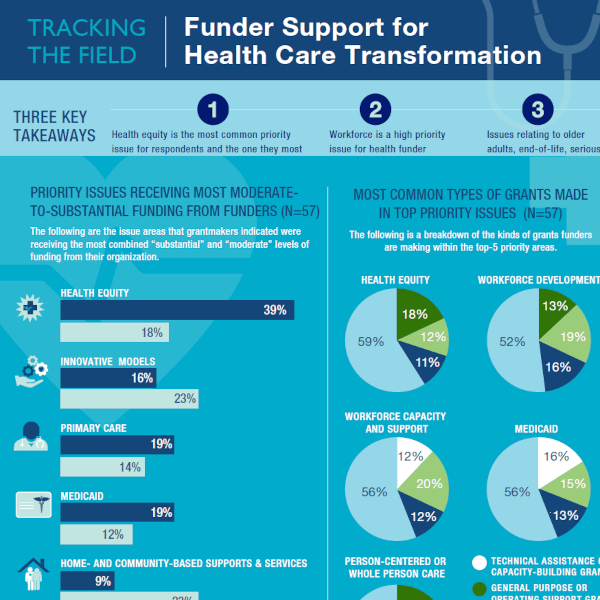 This infographic summarizes the responses to a Grantmakers In Health funder poll, conducted October 2022, on how philanthropy is supporting health care transformation efforts, especially those concerned with improving quality of life, coordinating complex care, and taking patient preferences into account.