Better health through better philanthropy
Podcasts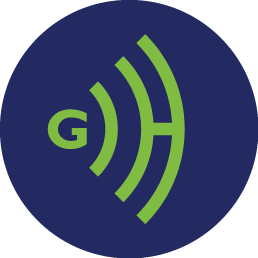 Enjoy select GIH programming in the form of podcasts, available when you want it—at your desk or on the go.  
Podcasts are made possible by GIH Funding Partner organizations. Learn how to become a Funding Partner.
What's New
Fresh Perspectives – Voices from the Field: Timothy McCue
Recorded:

July 31, 2017


GIH President and CEO Faith Mitchell chats with Timothy McCue, Director of Grant Programs at Potomac Health Foundation, as part of GIH's 35th Anniversary series, "Fresh Perspectives: Voices from the Field."










Affordability and the ACA
Recorded:

October 4, 2016


The Affordable Care Act (ACA) is intended to provide access to comprehensive and affordable coverage. Achieving affordability is a complex undertaking. In this podcast, GIH Program Director Ann McMillan interviews Susan Sherry, Deputy Director at Community Catalyst, about the multidimensional issues involved.



Log in to the Funding Partner Portal to access this podcast.

Enroll America on Outreach and Enrollment
Recorded:

May 2, 2016


GIH staff Ann McMillan interviews Anne Filipic, president of Enroll America, about the success of the third open enrollment period, the effective messages that are reaching consumers, and the importance of in-person assistance and online tools.



Log in to the Funding Partner Portal to access this podcast.






2015 Annual Conference Plenary Remarks: Nick Tilsen
Recorded:

March 6, 2015


Nick Tilsen of the Thunder Valley Community Development Corporation, talks about his work empowering Lakota youth and families to improve their health, culture, and environment through the healing and strengthening of cultural identity.






See Past Webinars