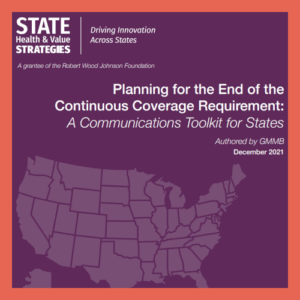 The end of the Medicaid continuous coverage requirement presents states with tremendous opportunities to keep individuals enrolled in health coverage. This toolkit provides a communications planning guide and template communications resources designed to support state Medicaid agencies as they prepare for the upcoming end of the continuous coverage requirement.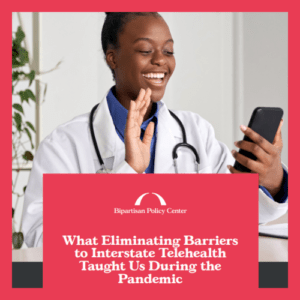 Early in the COVID-19 pandemic, nearly all states and the federal government approved unprecedented flexibilities that significantly aided the response to the crisis by expanding telehealth, bolstering care in underserved areas, increasing access to mental health services, and importantly, providing some relief for overstressed hospitals and health systems losing health care workers. Now, as temporary waivers in most states are expiring, this publication describes opportunities to apply lessons learned to bring long-term benefits to the health care system.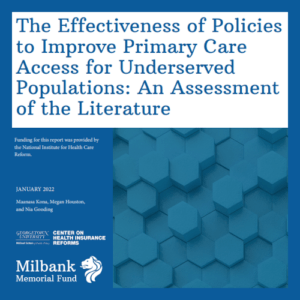 This report reviews the research literature to assess the evidence supporting whether policy initiatives targeting primary care access in each of these five dimensions have been effective in reducing health care disparities. The policy initiatives considered vary widely in terms of the decisionmakers best suited to implement them and therefore require multi-sector collaborative solutions to improve access to primary care in underserved areas.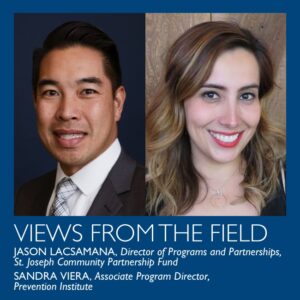 For organizations like the St. Joseph Community Partnership Fund (the Fund) and Prevention Institute (PI), GIH conferences have served as a critical space to bring together advocates across sectors and spark new ideas to address complex health issues. Inspired by a PI-led session on upstream prevention and health equity at GIH's March 2016 annual conference, the Fund noted the promising landscape for a grantmaking initiative that could focus on root causes of poor health and dismantling systems of inequity, and a partnership was born.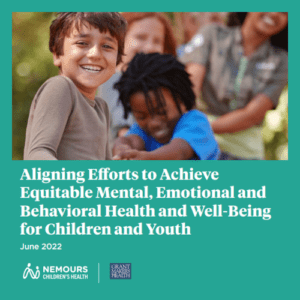 A mental, emotional, and behavioral (MEB) health crisis among children and youth has emerged due to the COVID-19 pandemic, presenting a significant concern and an opportunity for improving care and support for children and young people. In March 2022, Nemours Children's Health and Grantmakers In Health cosponsored an invitational virtual meeting of funders focused on opportunities for systems change. Feedback from the convening was used to develop this report, which issues a call to action for philanthropic organizations and public-sector partners that are ready to move forward in improving MEB health. It describes existing philanthropic and federal MEB initiatives based on information gathered from policy scans, interviews, focus groups, and a convening of philanthropic organizations. Finally, it offers a potential portfolio of aligned strategies for private- and public-sector partners to consider.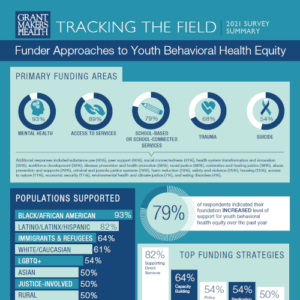 Even before the pandemic, the mental health and well-being of adolescents and young adults was worrisome and worsening. COVID-19 has exacerbated these trends and heightened existing disparities. GIH surveyed its Funding Partners in October 2021 to better understand how health foundations are addressing youth behavioral health equity. The survey results are summarized in an infographic that provides a useful snapshot of primary funding areas, types of populations supported, and top funding strategies.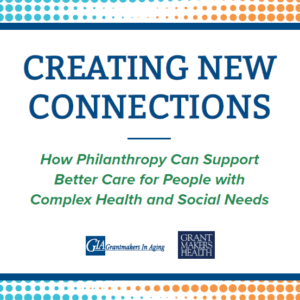 By presenting a range of approaches, large and small, this report can assist funders of all types and sizes to view their work through the lens of complex care.